Join Duke's Get Moving Challenge 2023
Registration is open for the annual fitness competition for staff and faculty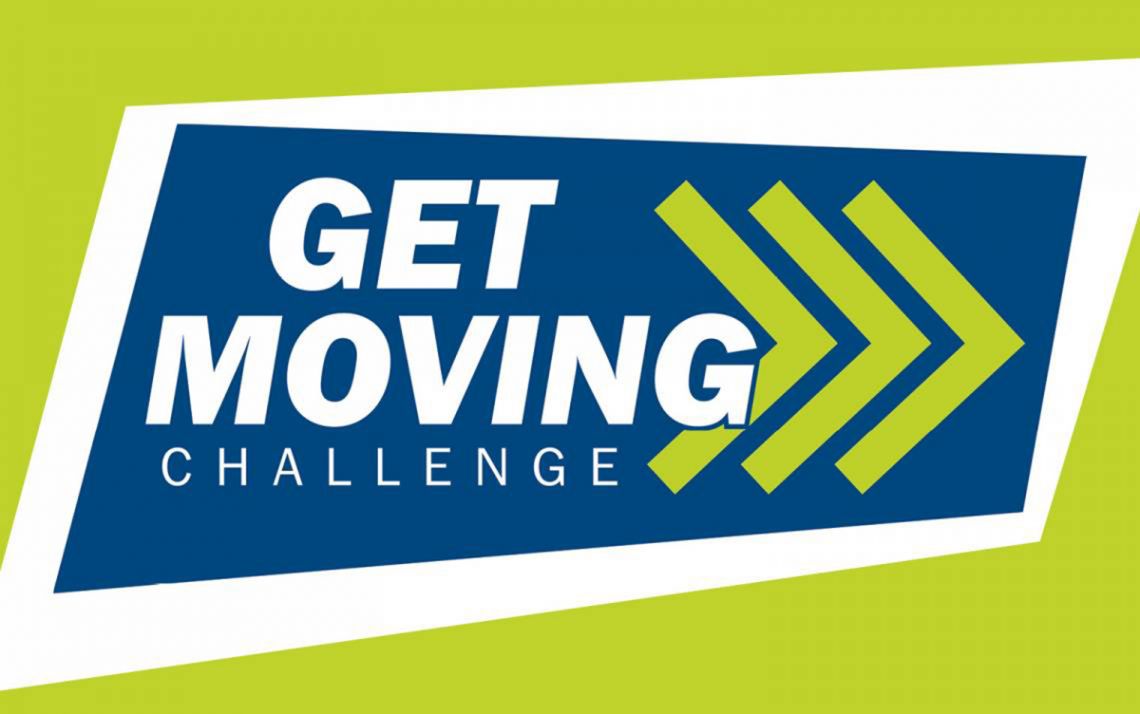 After a pause since the pandemic, the annual Get Moving Challenge for staff and faculty returns on Jan. 9.
Registration is open for the 10-week challenge, which runs Jan. 9 through March 17, 2023, to help employees start or maintain wellness routines in the new year. Community members can participate as individuals or in teams of five to 11 to compete for the most steps, exercise minutes and weight lost.
"People are trying to find outlets and ways to exercise and talk about health and wellness," said Brandon Harper, health promotions manager for LIVE FOR LIFE. "I know it's on a lot of people's minds, so this is a good opportunity to start the conversation, and a competition is always good, especially with a highly competitive work environment."
Throughout the challenge, participants will receive weekly emails featuring recipes, tips for staying active, prize raffles and ways employees can connect with other LIVE FOR LIFE programs, like live Health Matters webinars. The program runs up until the start of the Duke Run/Walk Club in March, providing continuity.
In early 2020, the last time the Get Moving Challenge was held, the competition drew 266 teams and 2,494 participants. In total, they walked 900 million steps over 10 weeks, exercised about three million minutes and lost 2,834 pounds.
Participants in 2020 included Darren Oleski and his colleagues in the Department of Surgery, who made up the team "AdminiSTRIDERS." The team finished first, logging just under two million steps.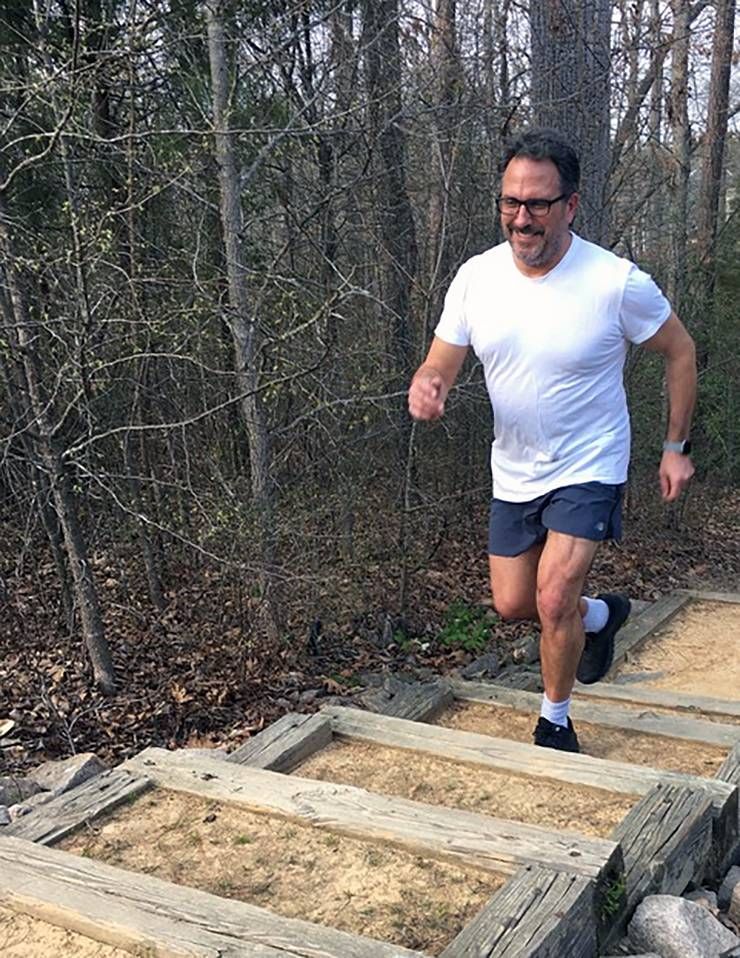 Oleski, a finance manager for the Department of Surgery, said the challenge fuels his competitive side, while also holding him personally accountable to make his health and fitness a priority.
"It helps me jumpstart the year and forces me to ramp up my daily routine," he said. "I was able to average over 30,000 steps a day, and that definitely helped me as we were getting into the pandemic and trying to find different ways to stay fit while working remotely."
Oleski hopes to help organize another team with his Surgery coworkers and make another run at the top of the competition, while building relationships with others at Duke.
"It's a great team-building exercise with my colleagues," Oleski said. "And you get to know other people at Duke who are taking their fitness to the next level."
We would love to see and share your Get Moving pictures! Send them through our story idea form or write working@duke.edu.