And the 2020 Get Moving Challenge Winners Are …
Duke employees and students take 900 million steps during annual fitness challenge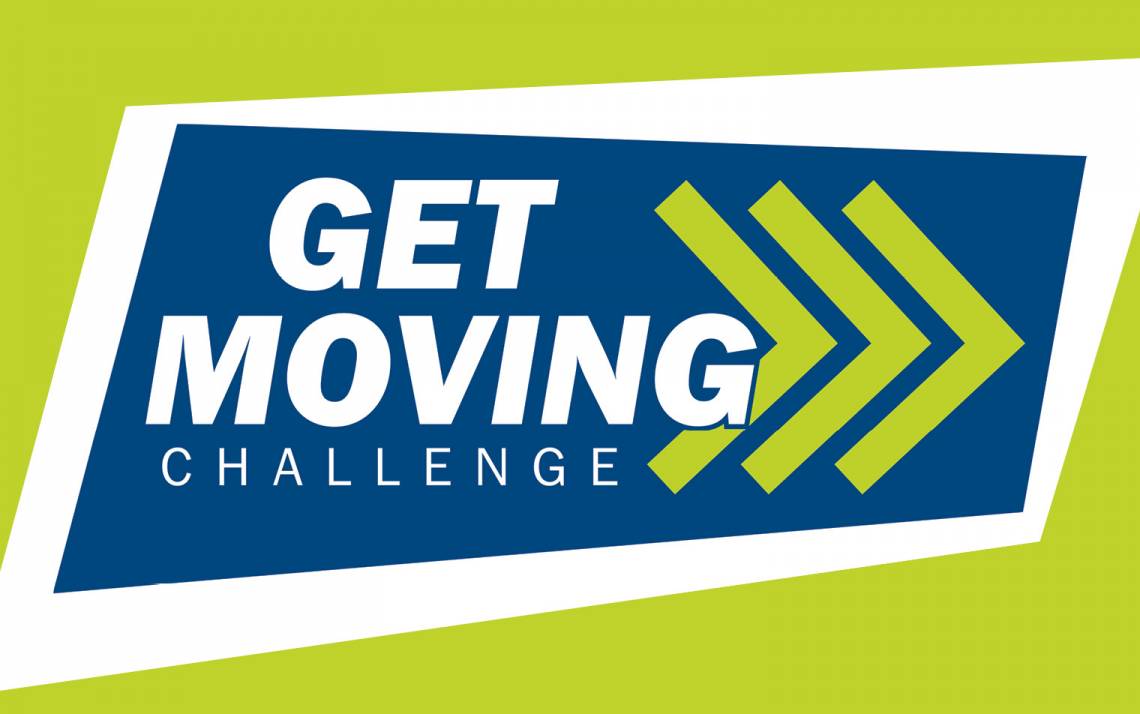 A competitive spirit fueled the winning team in Get Moving Challenge 2020.
"Surgery Chair AdminiSTRIDERS," made up of five employees in the Department of Surgery, tracked their progress against other teams in Duke Anesthesiology and 265 other teams in the annual fitness challenge, which ended this month.
The "AdminiSTRIDERS" logged 1,978,843 steps, enough to place the team first in the competition. Each team member had a goal of at least 20,000 steps a day, which they achieved by taking a 10-minute walking break every hour and working out on the elliptical, running, swimming, Peleton cycling and participating in CrossFit.
"We had a goal from the very beginning to win this year's Get Moving Challenge," said Darren Oleski, finance manager for the Department of Surgery and member of AdminiSTRIDERS. "Our team was constantly reviewing each other's step total and egging each other on."
This year's 10-week Get Moving Challenge drew 266 teams and 2,494 participants. Together, Duke employees and students walked 900,925,182 steps, exercised 3,056,028 minutes and lost 2,834 pounds. Participants also completed 46,335 sustainability activities, a new feature in the program.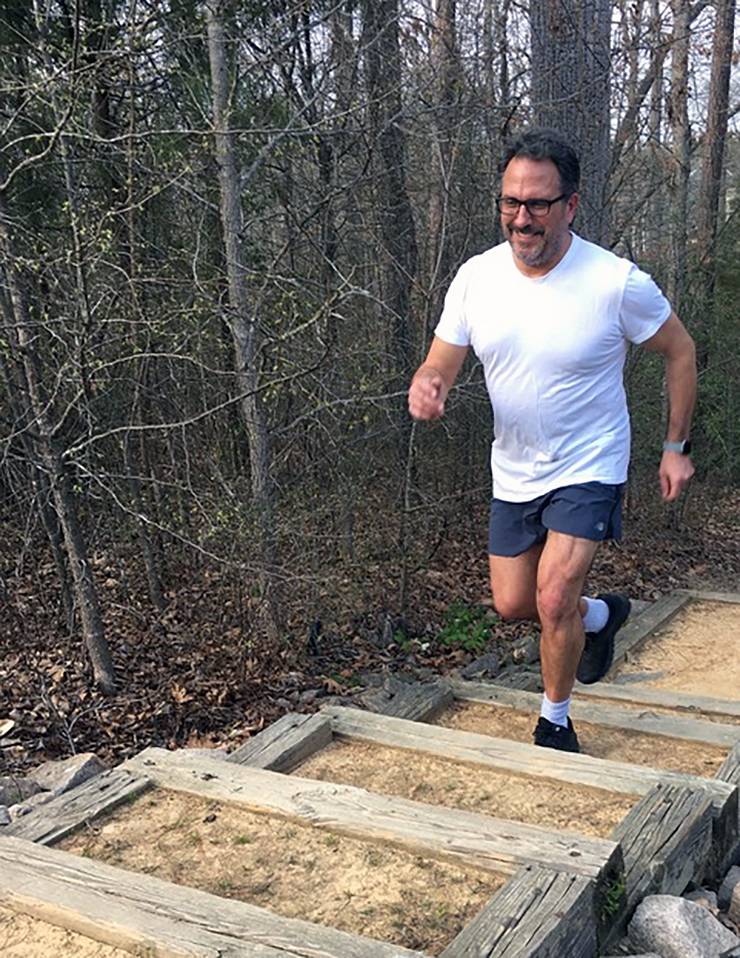 "Wellness is one thing we can control in life," said Nick Beresic, health promotions manager for LIVE FOR LIFE, Duke's employee wellness program. "We hope everyone can keep this momentum going over the next couple of weeks during this time of necessary caution."
Here are the other Get Moving Challenge 2020 winners:
Sarah Mikati, environmental health safety specialist for Duke's Occupational & Environmental Safety Office, came in first for both steps and exercise minutes. She completed 2,980,395 steps and worked out for 19,110 minutes.
"SurgerySection-SurgicalSciences-PentaFabv3.0," a team from the Department of Surgery, completed the most exercise minutes. The team averaged 8,172 minutes.
"OCA Troublemakers," a team from the School of Medicine's Office of Curricular Affairs, and "Be Audit You Can Be," from Duke Audit, Risk and Compliance, had the highest percentage of weight loss Both teams lost an average of 4.8 percent of body weight per person.
Sree Natesan, Assistant Program Director for Emergency Medicine, lost the most weight during the Get Moving Challenge. Natesan lost 39 pounds, about 21 percent of her body weight, after having a baby 15 weeks ago.
Natesan said the key to her success was accountability, meal planning and working out with her twin sister, Sheeja. The two used "MyFitnessPal" for food accountability and "Beachbody on Demand," an online fitness provider, resulting in a loss of 60 pounds together and 36 inches since starting.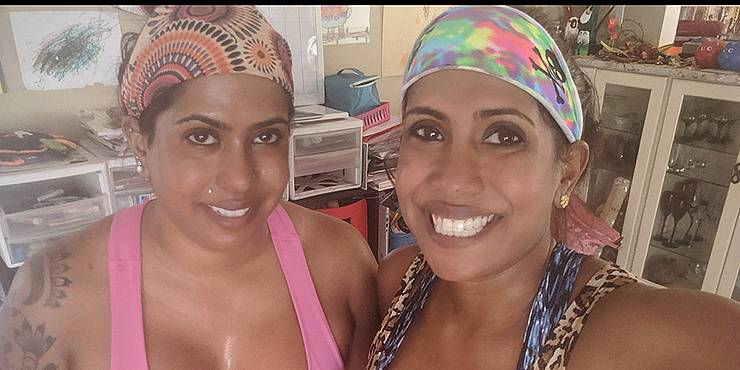 "It's a moment by moment decision to focus on the bigger picture. This is a marathon, not a sprint," Natesan said. "Have grace on yourself and believe that you can accomplish hard things if you don't give up."
"Deviled Legs," instructors in the English for International Students program in The Duke Graduate School, had the highest average of sustainability activities completed, with 69.6. Team members drank from reusable water bottles and coffee mugs, ate meat with only one meal a day and turned the lights off empty conference rooms.
See the final rankings for the 2020 Get Moving Challenge here.