Ideas for How to Break Pandemic Pitfalls
Have you fallen into habits you'd like to change? Duke experts share helpful strategies
Ask Hilary Bouton-Verville why she likes working remotely, and the director of scientific research for the Duke Human Vaccine Institute lists several reasons.
She has a comfortable home office, chat tools such as Microsoft Teams to keep her in touch with colleagues and video conferencing tools that make meetings a breeze.
But like many in the Duke workforce with work arrangements altered by the COVID-19 pandemic, Bouton-Verville also knows the downsides of remote work as workdays often bleed over into personal time.
"It seems like work never stops," Bouton-Verville said.
The pandemic has left many with habits they'd like to change. With help from Duke experts, here are strategies that may help fix pitfalls.
Embrace New Ways to Move
Prior to the pandemic, David Beratan did weekend yoga and pilates classes on campus. Combined with regular afternoon walks, Beratan, 62, the R.J. Reynolds professor of Chemistry, had a routine that kept him feeling healthy.
After COVID-19 hit, and Beratan started working from home, those activities were interrupted.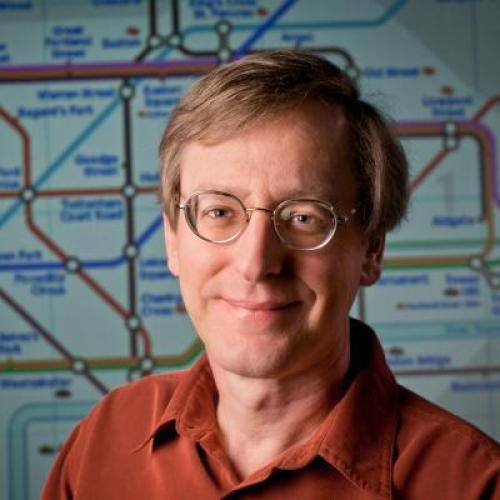 After roughly a month of inactivity, Beratan found Duke Recreation & Physical Education's online fitness classes, which can be accessed by staff, faculty and alumni with a digital membership.
"I roll out my yoga mat in my office and push the chairs aside," Beratan said. "It works pretty well. I haven't crashed into my desk or my office chair yet. It's been really good."
Leigh Ann Garstecki, director of fitness and wellness for Duke Rec, said to explore new ways to stay active if regular routines are interrupted because movement is vital to physical and emotional health.
Any form of activity, from walks to virtual yoga sessions, like those available from Duke Integrative Medicine, or Duke Rec's live and archived online home workouts, some of which are available for free on Duke Rec's YouTube page, can keep you on the path to wellness.
"If we don't get moving and move our bodies, then all the stress we're feeling right now is compounded," Garstecki said. "Something is better than nothing right now."
Build a Work-Life Buffer
Prior to the pandemic, Bouton-Verville of the Duke Human Vaccine Institute left work ready to spend time with her husband, head to the gym or enjoy dinner. But now, evenings tend to include checking email and finishing work tasks.
She knows a major factor in these blurred lines is the lack of a commute, which was a line of demarcation between work and home portions of her day.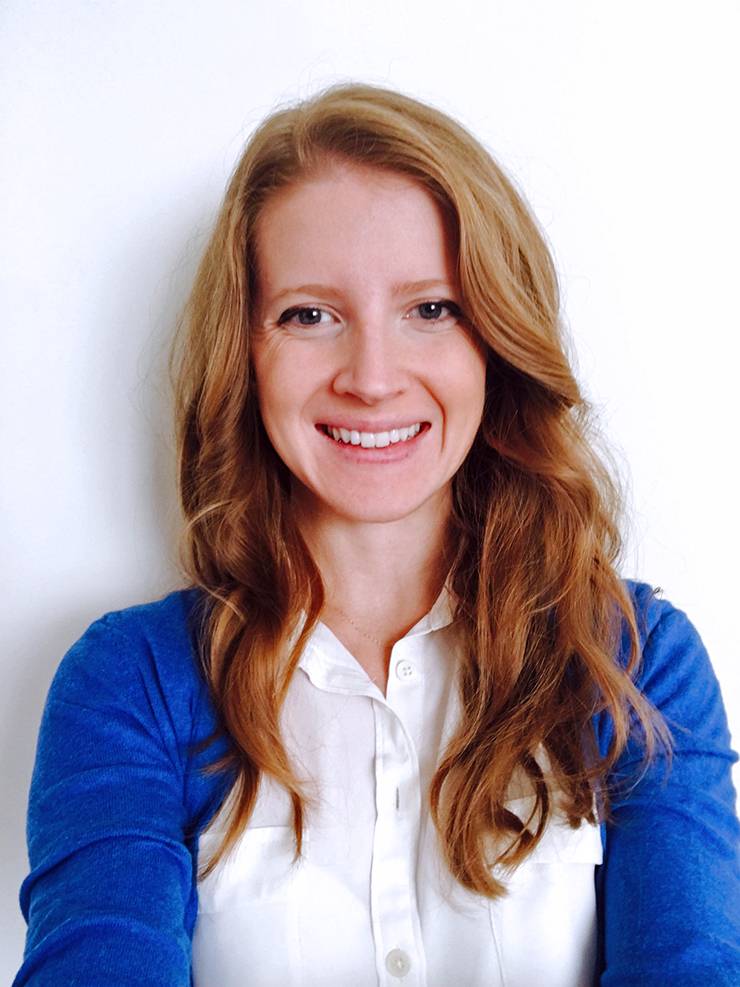 "My commute was a time to decompress," Bouton-Verville said. "I could put on a podcast or listen to music and just have a little me time while I'm on my way back to the house. I don't have that now."
Kyla Machell Blalock, assistant professor in Psychiatry & Behavioral Sciences, said that a simple way maintain boundaries is to create an end-of-day routine. 
When it's time to put work down, turn on music or go for a walk. Before making dinner or diving into household chores, do something enjoyable that offers time to decompress.
"It can be good to have an end-of-day ritual, something that signals to yourself that the workday is over," Blalock said. "In the office, you have your commute which creates this boundary between work and home. While working from home, find something you can do that lets you know that work is over."
Make Snacks Count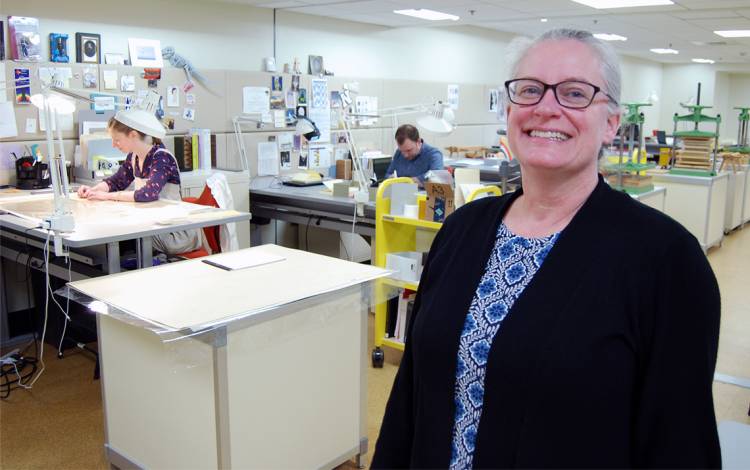 Eating is prohibited in Perkins Library's Verne and Tanya Roberts Conservation Lab, where Beth Doyle and her team repair Duke Libraries' rare and delicate materials.
While working from home more, Doyle has easier access to snacks.
"I'm a stress eater," said Doyle, the Leona B. Carpenter Senior Conservator and Head of the Conservation Services Department. "It's been very stressful to work from home, manage a department and make sure the people who report to me are OK."
Doyle isn't alone. 
According to a survey from United Healthcare published in August, 30 percent of respondents say they're eating worse now.
Duke Diet and Fitness Center Dietitian Elisabetta Politi said snacking during the workday is nothing to feel guilty about. When you go more than six hours between meals, everyone's body needs the extra boost of fuel that a snack provides.
While carrots and hummus, apple slices or nuts are healthy choices, making those choices can be difficult since the allure of candy and potato chips is strong. So, Politi champions the concept of mindful snacking.
She's found that when people set aside a few minutes to pre-portion their snack, whatever it is, and eat it without distractions, they're more satisfied and have the urge to snack less.
"Don't watch TV or sit at the computer working, just go to a specific place, sit down and focus on eating the snack and make it a mindful experience," Politi said.
Do you have a pandemic related habit or advice to share? Join the conversation in our Facebook story: 
Help share the proactive and extensive work being done by all Duke community members during the COVID-19 outbreak. Send ideas, shout-outs and photographs through our story idea form or write working@duke.edu.