What You Need to Know for Open Enrollment 2020
Monthly health premiums for individual coverage will increase between $1 and $8, depending on the plan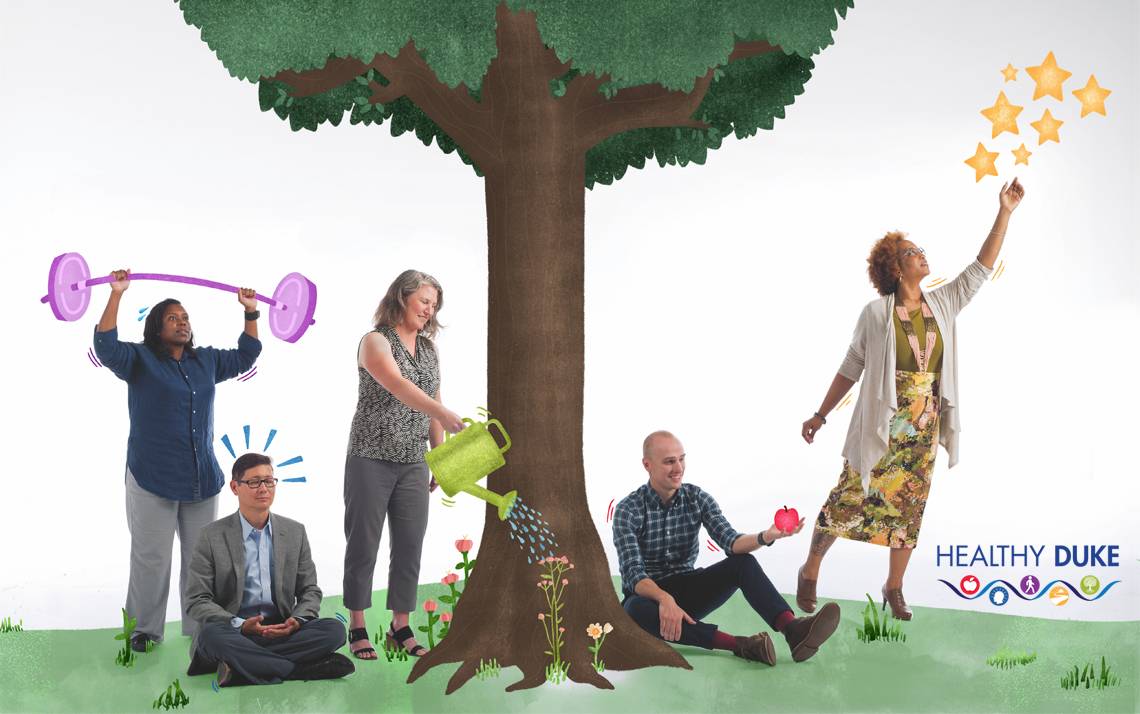 According to multiple national projections, health care costs are expected to rise by around 6 percent in 2020.
But Duke's employee medical plans for 2020 feature no increases in co-pays and no changes in deductibles. In addition, there will no changes in vision plan premiums and no changes to most of Duke's dental plans. Monthly health premiums will increase $2 per month for individual coverage and $14 per month for family coverage under Duke Select, the most popular employee plan.
"Through a multi-faceted set of strategies, we're able to have a projected year that places our employees and their families in a very enviable position," said Kyle Cavanaugh, Duke's vice president for Administration. "The only thing that's changing in the medical plans are monthly premium adjustments that are again well below the national level."
Open enrollment for Duke medical benefits runs from October 21 to November 1. The annual period is the only time faculty and staff can enroll or make changes to medical, dental, vision and reimbursement account benefits outside of a qualifying life event such as marriage or the birth of a child.
With over 72,000 covered lives and more than 90 percent of eligible employees enrolled, Duke's plans are among the largest on the East Coast and as popular as ever. Plan expenses exceed $352 million.
Among reasons costs for employees are able to stay competitive is Duke's focus on pharmacy programs, wellness and prevention and close management of plans with vendors.
An area of strength is the high rate of generic drugs used to fill prescriptions. Of the prescriptions filled for Duke plan participants last year, 88.6 percent were generic drugs. Each percentage point of generic utilization represents nearly $1 million in savings.
Duke also provides robust preventive health offerings, which are part of the Healthy Duke initiative organized by LIVE FOR LIFE, the employee wellness program.
"One of the most significant ways to mitigate future cost increases is for our workforce to practice prevention as part of our Healthy Duke initiative," Cavanaugh said. "Obtaining an annual physical, abstaining from tobacco use, exercising regularly, eating nutritious meals, and getting a good night's sleep all contribute to healthier individuals and a Healthy Duke."
Offerings include DukeWell, which provides customized care programs for those with diabetes and heart disease. Also, LIVE FOR LIFE provides free health assessments, fitness activities and personalized coaching for nutrition and tobacco-cessation, all of which are at the forefront of Duke's wellness push.
"It's all about living your best life and you need to be healthy to do that," said Julie Joyner, director of LIVE FOR LIFE.
Review and update medical plans and enroll or re-enroll in reimbursement accounts at hr.duke.edu/enrollment2020.
Editor's Note: Dot Mishoe, director for student accommodations in Duke's Disability Management Office, has stage IV colorectal cancer. Working@Duke Editor Leanora Minai writes about Dot in the October-November magazine.
Coming Up: Look for our special report "Time for a Checkup?" on Oct. 21 on the Working@Duke section of Duke Today.
Have a story idea or news to share? Share it with Working@Duke.