Time for a Checkup?
Staying current with physicals and screenings could save 100,000 lives annually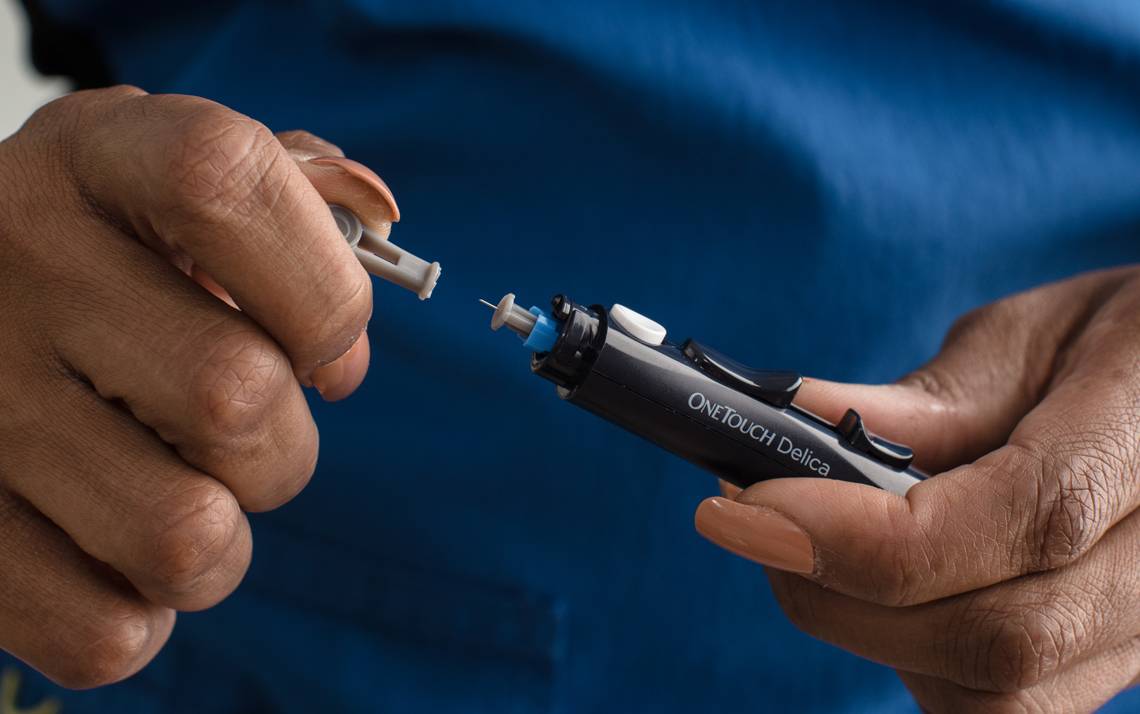 A routine physical three years ago gave Kyle Skrinak a dose of reality.
He chalked up the extra pounds, achy knees and trouble sleeping to growing old. His Duke doctor disagreed, telling Skrinak he had high blood pressure and, at 290 pounds, was clinically obese.
Something had to change.
"It hurt," said Skrinak, 56. "He wasn't telling me anything I didn't know. But when you hear another person tell you, it was an epiphany."
Down 70 pounds with a low-carb diet and regular exercise, Skrinak's wake-up call ignited a drive toward a healthier lifestyle.
"You've got to take control of your health," said Skrinak, manager of Web Development and System Administration with Trinity Technology Services. "You don't want to end up at the mercy of medication or facing serious problems."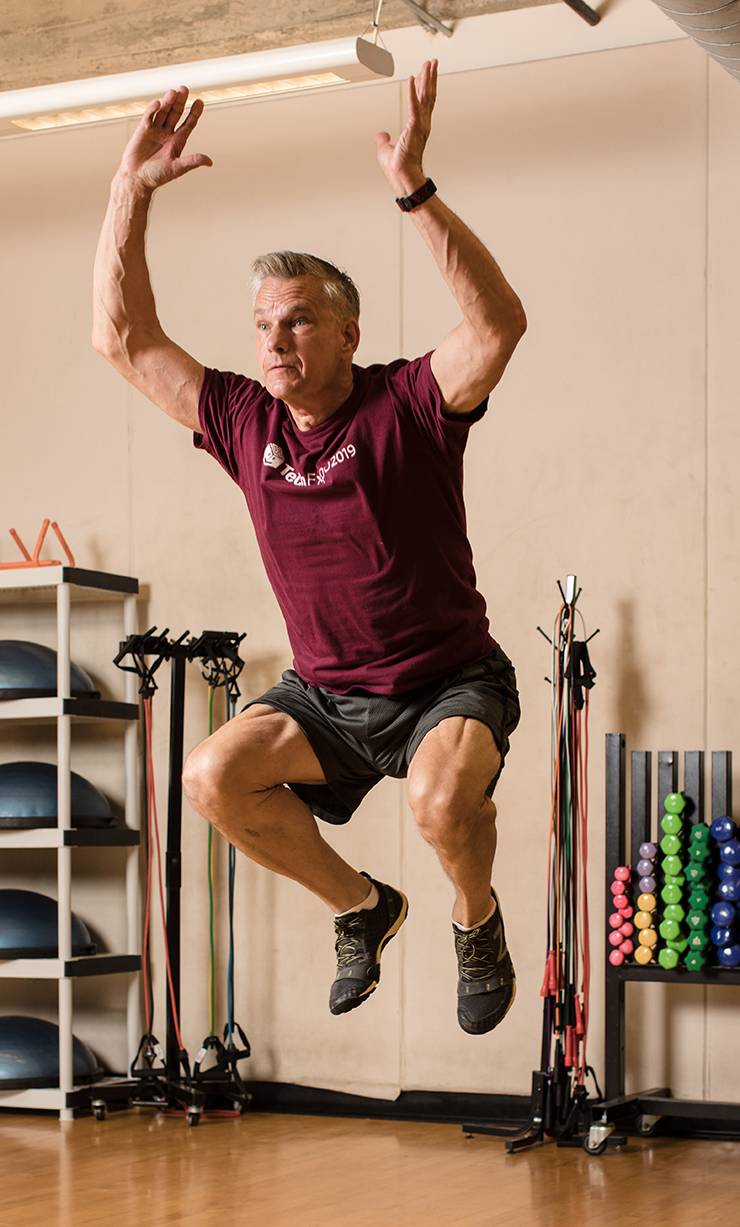 With Open Enrollment for medical, dental and vision coverage from October 21 through November 1, it's time to think about your health and medical plan choices. In 2020, monthly premium increases will stay below projected national averages. For Duke Select, the most popular employee plan, the increase is $2 per month for individuals and $14 for families. Co-pays and deductibles for medical, dental and vision plans stay the same. Premiums for vision and most dental plans are unchanged for 2020.
In the past fiscal year, Duke paid $250 million for health concerns for around 72,000 plan participants, up $21 million from the previous year.
Physicals, immunizations and screenings are the most common episodes Duke employees have with the health care system, and they're the most important. The $25.3 million Duke spent on preventive health is more than any other type of care.
A study published by the American Journal of Preventive Medicine estimates that staying current on immunizations, physicals and screenings could save as many as 100,000 lives annually. Duke employee medical plans provide colonoscopies, mammograms and most vaccines without a co-pay. And routine physicals and prostate tests are covered with just an office co-pay.
"If we capture conditions early, or even before they happen, there are tremendous opportunities to change lifestyles and behaviors, and minimize the long-term impact and risk of disease," said Dr. Daniel George, Professor of Medicine at Duke.
Team Effort
When Ebony Coley met with her nurse practitioner during a 2013 appointment to discuss worrisome blood test results, she was unnerved.
Ten years earlier, Coley, a financial care counselor with Duke Eye Center of Raleigh, was diagnosed with Type 2 diabetes. Initially, Coley embraced lifestyle changes the disease demanded, altering her diet, exercising, losing weight and sticking to a blood-testing routine.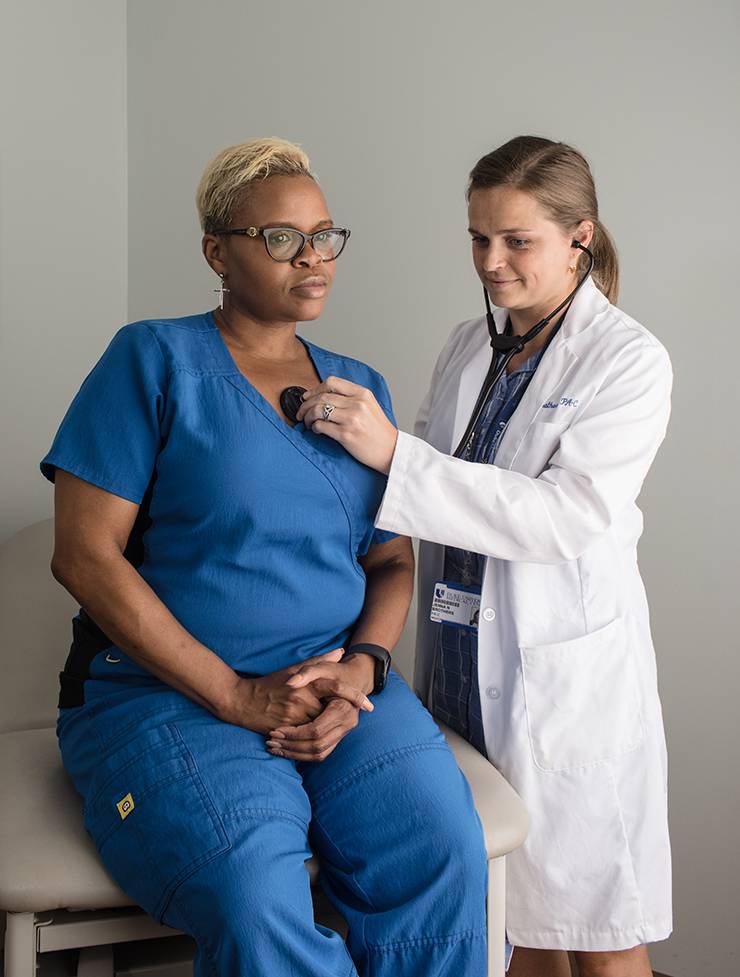 As years passed, life got busy, unhealthy foods crept back into her diet and blood-testing became sporadic. So, in 2013, Coley's tests showed blood sugar levels well out of the healthy range.
"We have a lot of work to do," Makeba Felton, nurse practitioner with Duke Primary Care Knightdale, told Coley at the time.
Coley didn't do that work alone. She received encouragement and advice from Felton and an endocrinologist and nutritionist, covered by her Duke plan.
Diabetes ranked second among top health conditions in 2018. In all, Duke spent $15.3 million treating diabetes for 3,275 plan participants last year.
Coley's medical coverage allowed her to take preventive steps. She enrolled in DukeWell, a free care management program for chronic diseases such as diabetes and high blood pressure. DukeWell, which partners with LIVE FOR LIFE, Duke's employee wellness program, provided Coley with feedback from Duke experts and helped pay for medications.
In addition to DukeWell, Duke offers a range of services for employees through Healthy Duke, the institution-wide wellness initiative organized by LIVE FOR LIFE.
As a staff or faculty member, you can get a free health assessment by a LIVE FOR LIFE nurse throughout the year at locations across campus. The quick checkup is a biometric screening that measures blood pressure, height, weight, body mass index, cholesterol and glucose.
In the past year, LIVE FOR LIFE helped 15,391 employees by conducting 7,050 health assessments, enrolling 3,917 in discount fitness club programs and providing 660 nutrition consultations.
With Coley's refreshed commitment to preventive care and a network of Duke resources, her diabetes is under control.
"I feel better," Coley said. "The Duke resources made it so much easier."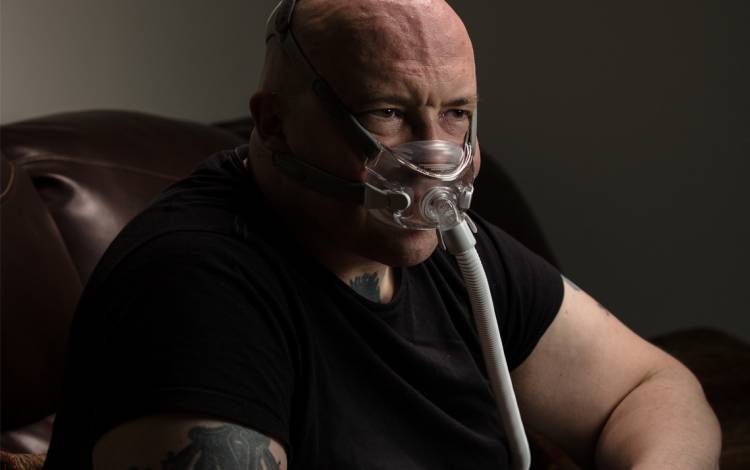 "Why Didn't I Go Before?"
John Nocero thought he was just a poor sleeper. Each night, his sleep was interrupted, leaving him wide awake, waiting for daylight.
One night in January, Nocero, 44, snapped awake, unable to breathe. Terrified, he rushed to his wife and told her he felt like he was drowning. She greeted him with concern and exasperation.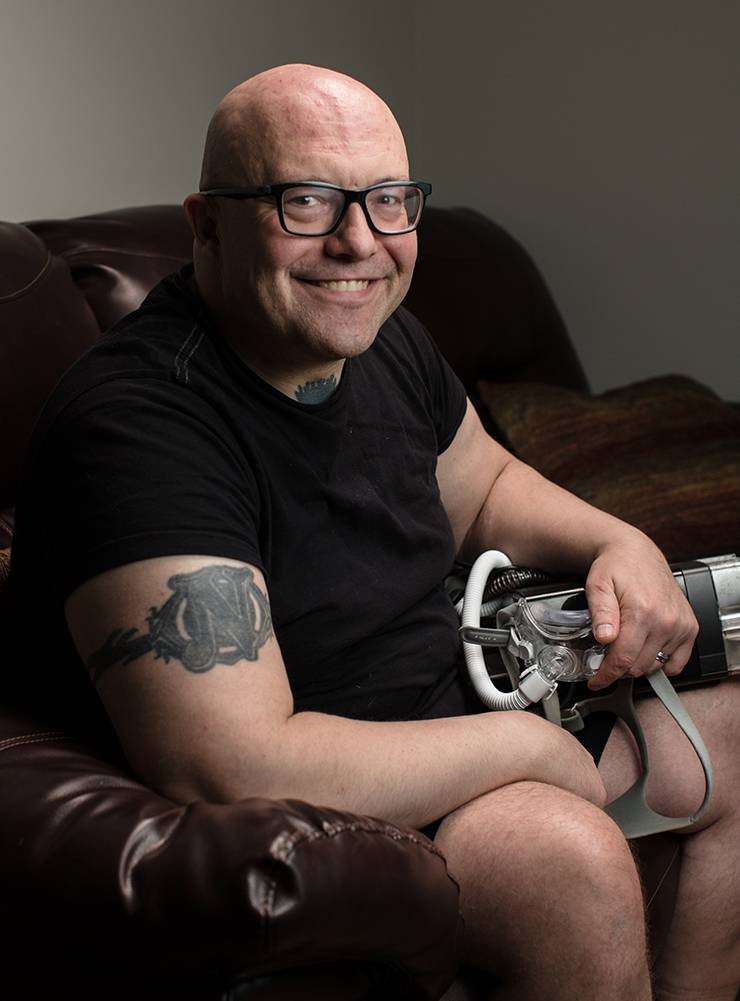 "She looks at me stone-faced and said, 'No, you probably stopped breathing again,'" said Nocero, a quality assurance and regulatory compliance associate with Duke's Clinical Quality Management Program. "She'd been on me for years
to get this checked out."
Data from the Centers for Disease Control and Prevention (CDC) shows 20.4 percent of men – versus 11 percent of women – have gone more than a year without seeing a health care professional. In 2018, among adults covered by Duke's health plans, women had four times as many preventive health visits as men.
The CDC recommends that men have yearly testicular exams, cholesterol tests starting at 35 and prostate exams starting at 50. These screenings are covered by Duke employee plans with an office co-pay.
Nocero's father avoided doctors for most of his life. Nocero was the same, using doctors for sports injuries and little else.
But in January, that changed. Nocero saw a doctor, who referred him to the Duke Sleep Disorders Center. An overnight study confirmed that he had obstructive sleep apnea, a dangerous condition where relaxing throat muscles block airways.
Now, with a CPAP machine – which opens airways with constant air pressure – Nocero is getting quality sleep.
"Why didn't I go before?" Nocero asked. "Looking back on that now, I was afraid."
Early Warnings
During the year when Cheryl Morgan Maxey had a cancerous lump cut from her right breast and drugs and radiation punished her body, she kept her mind on a kayak.
In November 2015, a few days after the death of her father, Maxey discovered a lump in her breast while in the shower. The day before Thanksgiving, a mammogram confirmed the marble-sized lump was invasive ductal carcinoma.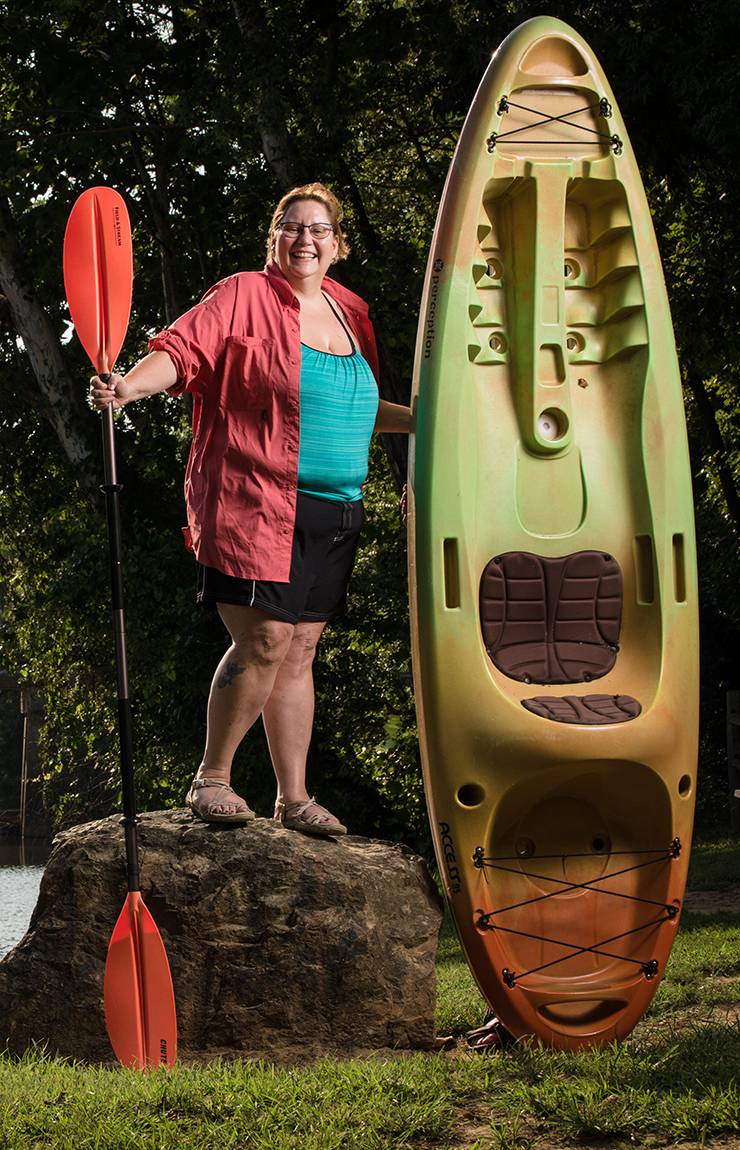 She endured six rounds of chemotherapy, surgery to remove the growth, 20 doses of radiation and a cocktail of medicines that kept her alive while killing her cancer.
Maxey's treatments took place in the Duke Cancer Center, which is also where she works as a clinical research coordinator for Duke University Hospital's Pharmacy Department.
"It took its toll," said Maxey, who lost her hair, suffered radiation burns and battled fatigue and nausea during treatment.
Through it all, Maxey, who is happiest in nature, kept her focus on brighter times to come and sunny afternoons on Jordan Lake or the Eno River in a perfect kayak. Now cancer free, Maxey reached that goal because Duke doctors diagnosed and treated her cancer early.
According to the American Cancer Society, the five-year survival rate for patients whose breast cancer is caught before spreading is 99 percent. Early detection, through regular screenings, allows for a broader range of treatments and less invasive surgical options.
An important part of proper preventive care for women is staying up to date on recommended screenings, such as pap smears and mammograms. These tests diagnose disease and increase the odds of effective treatment.
Last year, Duke spent $5.7 million treating breast cancer for medical plan participants. It was the seventh-top health condition among members.
To celebrate her victory against cancer, Maxey bought a nine-foot, orange and green Perception kayak with a molded seat and generous storage.
"It's my cancer kayak," Maxey said. "I love it."
On beautiful days, you'll find her in it, savoring the sunny moments that inspired her fight through darker times.
Editor's Note: Dot Mishoe, director for student accommodations in Duke's Disability Management Office, has stage IV colorectal cancer. Working@Duke Editor Leanora Minai writes about Dot in the October-November magazine.
Find your health, wellness and fitness program at hr.duke.edu/liveforlife.