Healthy Duke Kicks Off with Week of Wellness
From a Chapel stairs climb to yoga in the Nasher, each day's events build around themes of the campus wellness initiative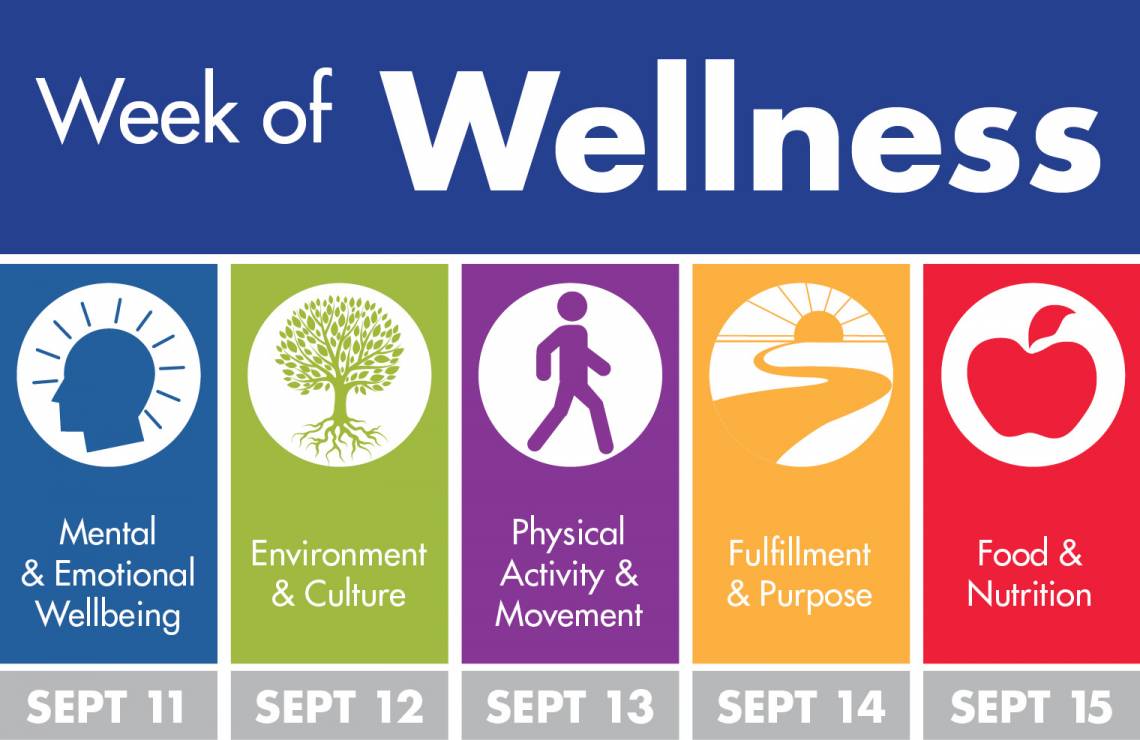 Healthy Duke, a comprehensive campus and community wellness campaign, will formally begin September 11 with a week of events designed to elevate the conversation around health and well-being.
Starting Monday, September 11, the Week of Wellness will highlight resources, benefits and services that Duke staff, faculty and students can use to take charge of their health.
Each day of the Week of Wellness will feature events tailored to address one of five themes of Healthy Duke: Physical Activity and Movement, Food and Nutrition, Environment and Culture, Fulfillment and Purpose, and Mental and Emotional Wellbeing.
Built around the theme of Mental and Emotional Wellbeing, the schedule on Monday, September 11, is highlighted by a free, lunchtime yoga session at the Nasher Museum of Art and an opportunity to meet some animals in the Pets at Duke program at the Duke Cancer Center.
"It's awesome to actually get started and get it off the ground," said Julie Joyner, program coordinator for Healthy Duke. "We have the students back on campus. It's time to celebrate health. The idea is about raising awareness and getting people to think about their health and their personal wellness goals."
Tuesday's theme of Environment and Culture will be featured in events such as an opportunity to climb the 239 steps to the top of Duke University Chapel and a presentation on Green Workplaces and Wellness at Rubenstein Library.
Among the events scheduled for Wednesday that relate to the theme of Physical Movement and Activity, are open houses at Employee Occupational Health and Wellness – which includes LIVE FOR LIFE – and Duke Health and Fitness. On Wednesday, Duke community members are also encouraged to wear their favorite pair of sneakers to celebrate being physically active.
Thursday's schedule, which is aimed at highlighting Fulfillment and Purpose, includes a tour of Duke Campus Farm and an afternoon yoga session on East Campus.
On the last day, Friday, events relating to Food and Nutrition has Student Health Center dieticians working with Duke Dining to create special balanced meals for the menus of each campus eatery.
All week, staff and faculty will also have access to Brodie and Wilson Recreation Centers and be able to get free 7-day passes for three gyms as part of the Duke Fitness Club. There will also be "Lunch and Learn" presentations each day on different aspects of food and nutrition and a walking tour highlighting Duke's sustainability projects that will be marked by trees decorated with large, cartoonish eyes.
Some activities require registration. For more information on Healthy Duke and a schedule of Week of Wellness events, visit healthy.duke.edu.
Attending a Week of Wellness activity? Please share your pictures and wellness insights on Twitter, Facebook and Instagram using #HealthyDuke. Or send your picture to working@duke.edu.