How to Customize a Fitness Routine for You
Strategies for creating a successful workout plan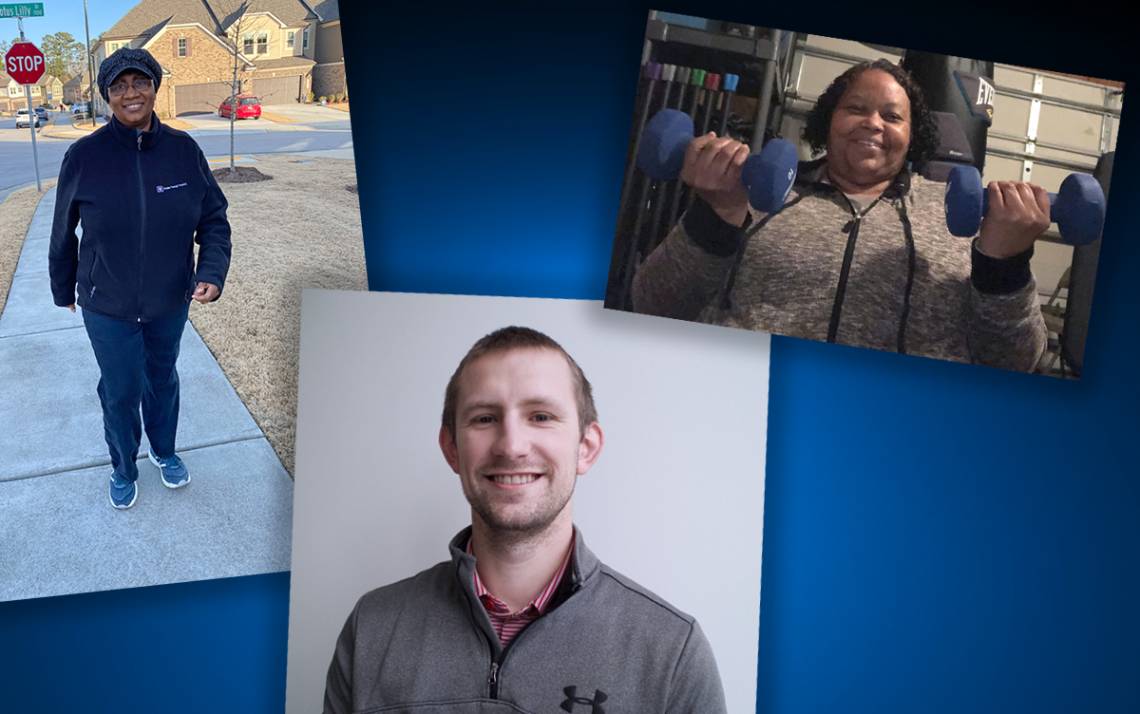 Barbara Stokes spends three evenings a week in her garage, performing a series of bicep curls, dumbbell thrusters and squats with 10-pound weights.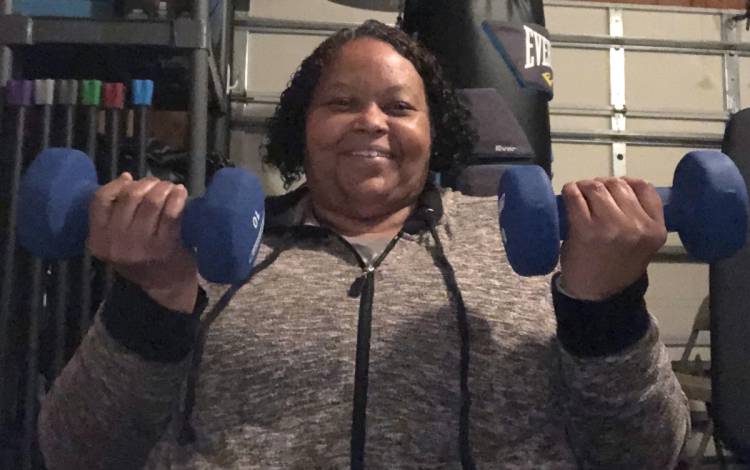 The workouts are part of her fitness plan that includes three days of strength exercises and walking 30 minutes every day. After repeated attempts to start a routine during the pandemic, Stokes reframed her workout to focus on strength training and walking.
"When I focused on weight loss, I would achieve a goal then lose focus entirely," said Stokes, director of residential dining services for Duke Dining. "Now I focus my routine on what steps I can take to be healthier. I want to live longer and feel better. That's good enough for me."
Starting a fitness routine is a proactive way to improve your health and meet the Centers for Disease Control and Prevention's physical activity guidelines. Guidelines recommend that adults get at least 150 minutes per week of moderate-intensity aerobic activity. In addition, at least two days per week should involve muscle-strengthening activities, such as weights or push-ups.
"This past year has been a struggle for all of us, but sticking to a fitness plan is one way to physically and mentally feel better," said MeKayla Parks, exercise physiologist for Duke Health & Fitness Center. "A workout routine helps you become an overall healthier person."
Here are strategies for developing a custom fitness plan that works for you.
Identify your goals
Parks suggests identifying a specific goal as a first step of creating a workout routine.
Having a clear goal – complete a 5K, do 20 push-ups a day or squat 100 times in a week – will improve your chances of sticking to a routine because it improves motivation and helps measure progress.
"You have no direction if you don't have a goal," Parks said. "You can't acknowledge success or failure. Ask yourself what you hope to achieve by working out."
Stokes of Duke Dining set a target to increase her daily step count by 500 steps every week. If she takes 4,000 steps a day one week, she'll try for 4,500 steps a day the following week.
"Having actionable routines helps me make a conscious choice to move every day," Stokes said. "It gives me purpose."
Pick workouts you enjoy
After trying high-intensity interval training and other exercises at a gym, Sylvia McCauley, nurse manager for Duke Raleigh Hospital's Surgery Center, found a workout routine at home doing what she enjoys.
Five days a week, McCauley walks on sunny days for either 30-minutes around her neighborhood, or dances in her garage to a free gospel Zumba class.
"I thought I needed to do some complicated fitness class or have expensive equipment to lose weight," said McCauley, who has lost 30 pounds since January. "That didn't interest me. Now my workout is the best part of my day."
Forming a fitness plan of enjoyable workouts will motivate you to stick to it.
"How often do you finish a long day of work and going for a run seems like a chore," Parks said. "You need to implement what you enjoy into your workout plan because that's going to encourage you on the days you're uninspired."
Take small steps at first
Dustin Champion, staff specialist for the Duke School of Medicine's Office of Curricular Affairs, ran three miles and completed about 100 push-ups, lunges and squats most days of a week before the pandemic.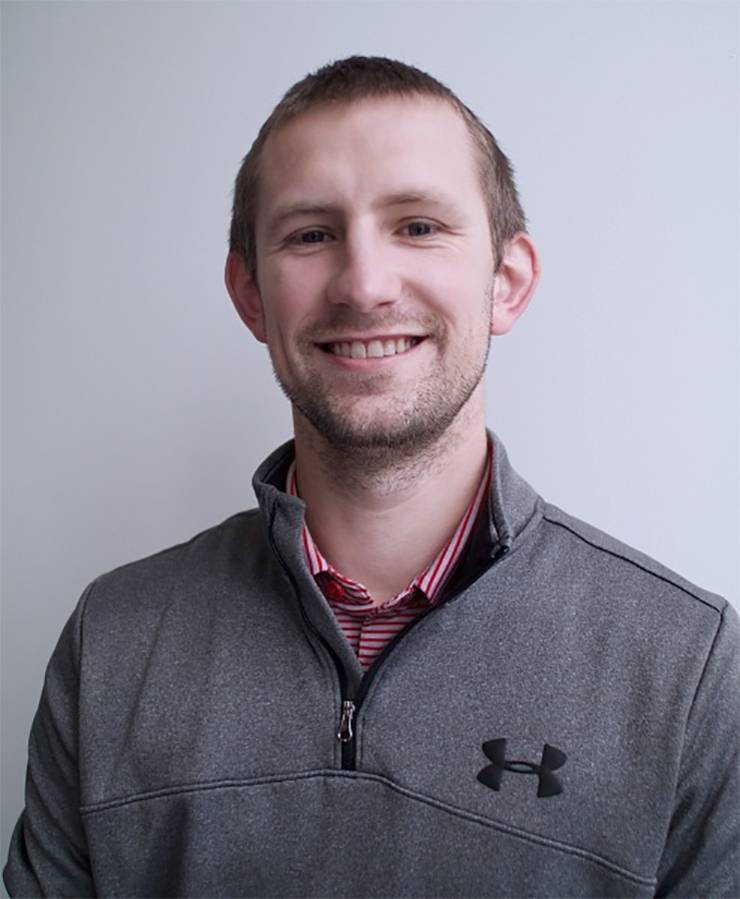 But after stay-at-home orders in March of 2020, he lost his drive.
Champion took a month off from his fitness plan to move into a new house and adjust to working from home. When he was ready to resume working out, he set small goals with one to two mile runs.
"I had to build up to what I was doing before," he said.
Parks said to start a fitness routine in manageable increments, so you don't lose enthusiasm or injure yourself. Try the "10 Percent Rule," in which you increase your activity by no more than 10 percent per week. If you run 10 miles one week, run 11 miles the next week. If you do 20 push-ups a day, do 22 push-ups the following week.
"Achievable goals and gradual increases build self-confidence and momentum," Parks said. "The more ambitious you are, the more likely you are to fail or get injured."
Find friends to help
Stokes has a cheering squad to keep her motivated.
Stokes' 25-year-old son, Aaron, leaves her notes on a board in the kitchen with a reminder to do strength training. Felicia Tittle, executive director of Duke Recreation & Physical Education and a friend of Stokes, texts her once a week to ask how workouts are going.
"Felicia and Aaron have been such advocates for me," Stokes said. "They're checking in on me from a place of love."
Video: Maria Finnegan, Duke Recreation & Physical Education instructor, talks about the perks of remote learning, from reaching students across the globe to spending more time with family and pets.
Got something you would like for us to cover? Send ideas, shout-outs and photographs through our story idea form or write working@duke.edu.