A Sweet Holiday Cookie Guide
From cashew butter cookies to salted chocolate toffee cookies, Working@Duke curates a special list of winning recipes from past holiday cookie contests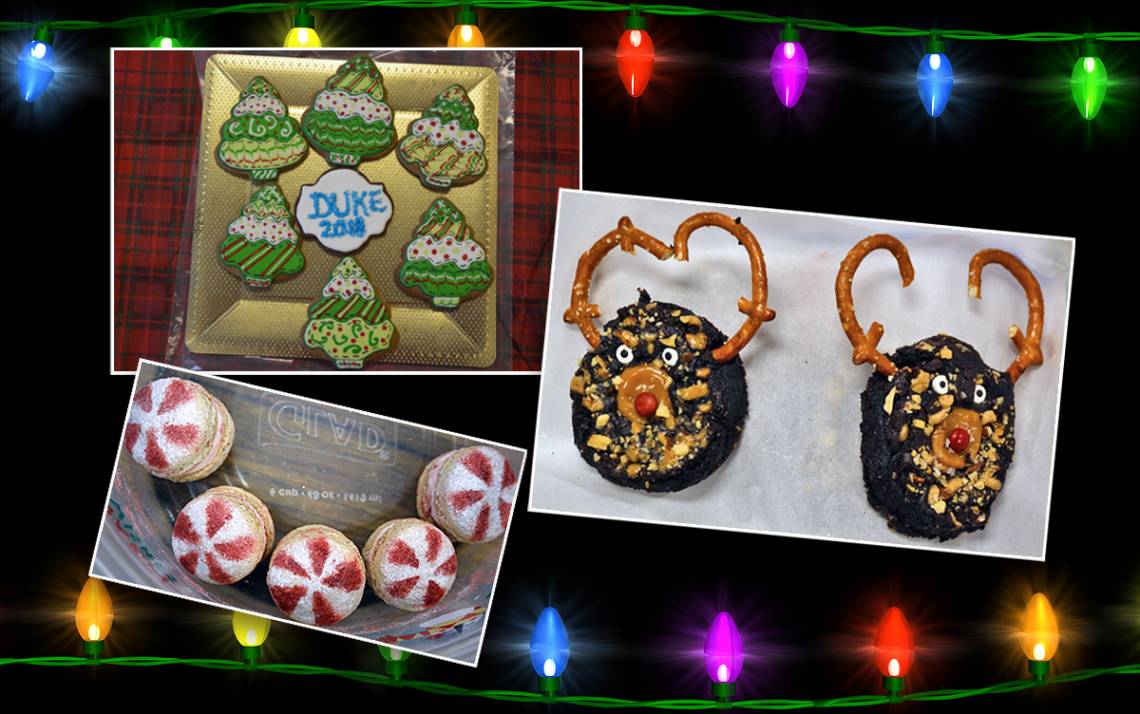 Facing a year of unprecedented challenges, Amy Seaver Leale is sticking with her holiday habit of baking treats to give to loved ones.
Leale, known to bake 15 different types of cookies each holiday season, has been making black and white cookies, shortbread cookies and rugelach, a crescent-shaped cookie typically filled with jam and nuts. She's been baking since Thanksgiving to either ship or drop the confections on friends' porches.
"Baking has always been my way of showing that I love and care for someone," said Leale, IT analyst for Duke Health Technology Solutions, who won "Best Overall'' cookie in Working@Duke's 2019 Holiday Cookie Contest. "It's also an act of self-care. I love using my hands and experimenting with new recipes."
While this year's Holiday Cookie Contest won't happen due to COVID-19, Working@Duke has created a special list featuring winning recipes from all six years of the delicious competition.
Prep your ingredients and bakeware – and get into the holiday spirit with these recipes and cookbooks.
2019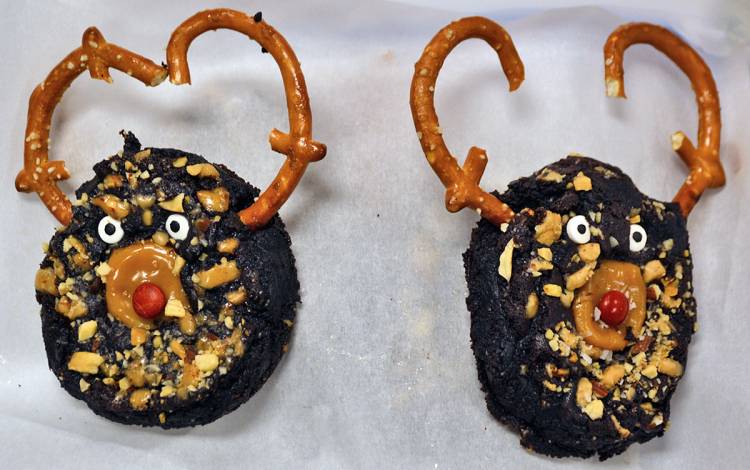 Judges declared Leale's "Salted Chocolate Toffee Reindeer" the overall winner in the 2019 Holiday Cookie Contest. The chocolate cookies featured a dollop of toffee in the middle with two candy eyes, red M&M'S for noses and pretzels for antlers to make the treat look like a reindeer.
Johanna Bernhardt, staff assistant in Duke Biology, won "Best Tasting" for her sugar cookies with pomegranate seeds and lime zest. Karen Courtney, assistant dean of executive MBA programs at the Fuqua School of Business, won "Best Decorated" for sugar cookies she designed to look like snow globes with royal icing.
See the 2019 recipe book.
2018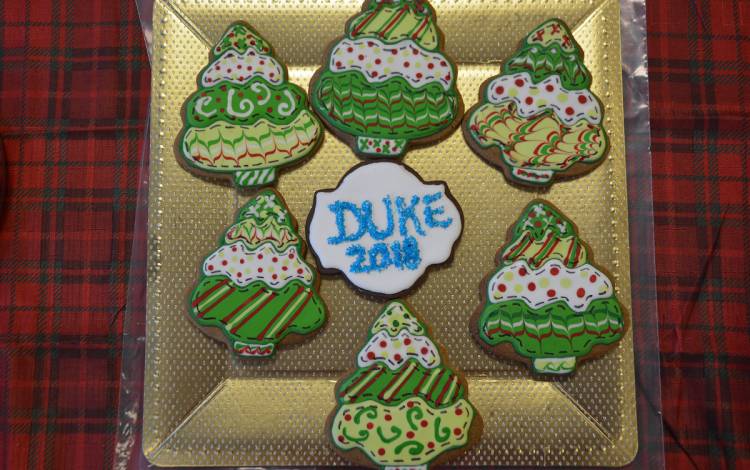 Karen Courtney, who won "Best Decorated" in 2019, earned "Best Overall" in 2018 for her "Ginger Patchwork Holiday Surprise." She decorated the cookies to like Christmas trees in multiple shades of green, red, white and yellow.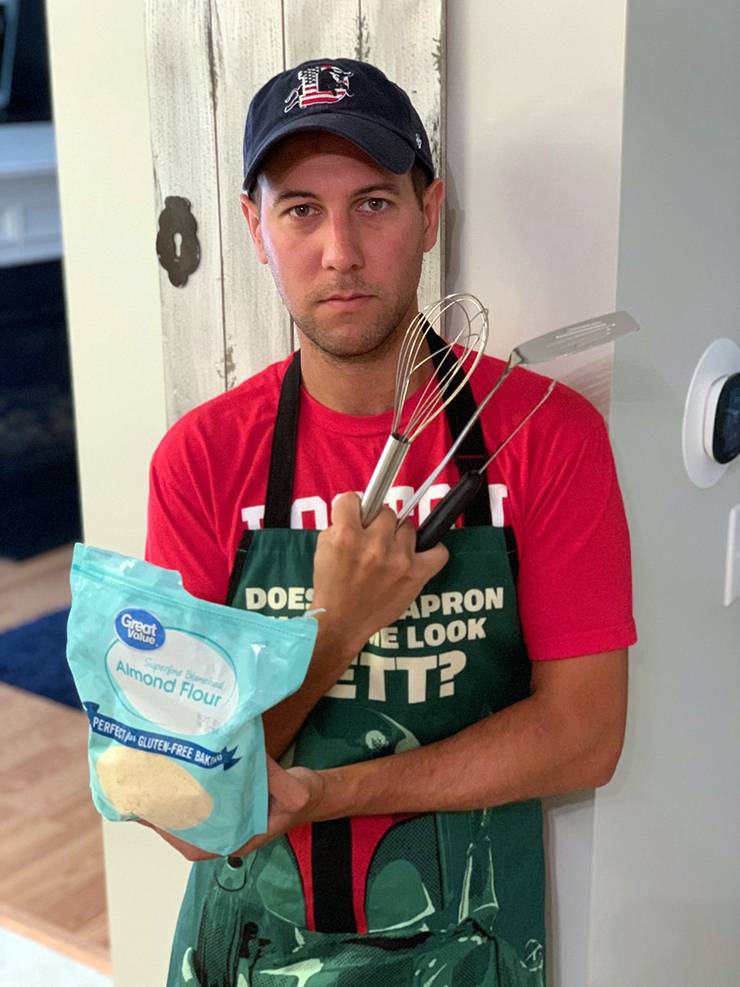 Heather Mabry, nursing informatics systems specialist for Duke Health Technology Solutions, won "Best Tasting" for her peanut butter, chocolate and powdered sugar cookies. Evan Heisman, staff assistant for the Dean of Students Office, earned "Best Decorated" for his sugar cookies in the shape of Duke University Chapel.
This year, Heisman is sticking with baking his favorite sugar cookies. He plans to cut them into stars, reindeer and trees and decorate them with royal icing, candy and sprinkles.
"Cooking started as a welcomed distraction at the start of 2020, but now what I find joy in the most is eating the items that I've baked," Heisman said.
Check out the 2018 recipe book.
2017

Judges selected "Mint Chocolate Cutout Cookies" by Amanda Hodges, a clinical nurse in the Pediatric Cardiac Intensive Care Unit at Duke University Hospital, as the "Best Overall" winner in the 2017 contest. Hodges cut the chocolate cookies into shapes of snow people and gingerbread people and topped them with royal icing.
Rachel Kaufmann, a project planner at Duke Clinical Research Institute, won "Best Tasting" for her chocolate and caramel "Turtle Thumbprint Cookies." Elizabeth Jones, formerly an assistant managing editor at Duke University Press, took home "Best Decorated" for her "Extra Spicy Gingerbread with Lemon Icing.
Bake some cookies from the 2017 recipe book.
2016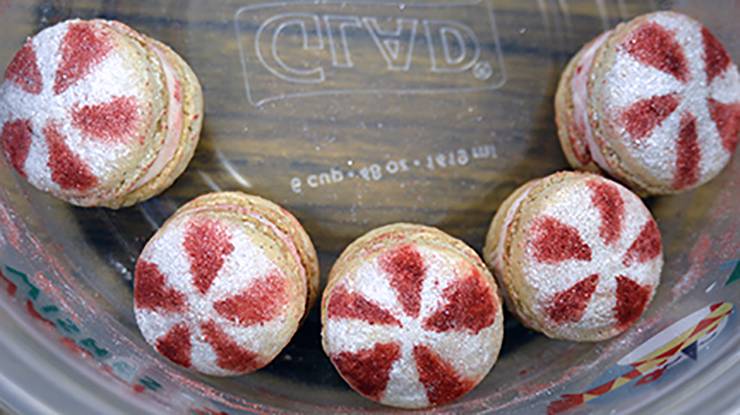 Kelsey Liddle, student records coordinator at the Pratt School of Engineering, baked her way to "Best Overall" in 2016 for her "Vanilla Macarons with White Chocolate Peppermint Buttercream."
Jill Zalewski, formerly a residence coordinator with Housing, Dining and Residence Life, scored "Best Tasting" for her sugar cookies with chocolate ganache and mini marshmallows. Erin Watkins, formerly a clinical nurse in the Intensive Care Nursery, created intricate images of Santa Claus, snowflakes and other wintry designs to win "Best Decorated."
Take a look at the 2016 recipe book.
2015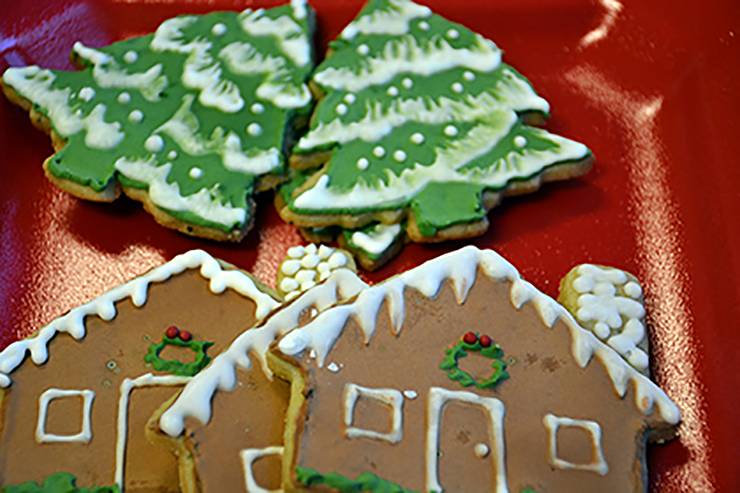 The 2015 "Best Overall" winner was Debbie Suggs, IT analyst for Duke OIT, for her "Browned Butter Maple Cookies" that came in the shapes of houses and trees.
Hilary Campbell, research associate for the Margolis Center for Health Policy, won "Best Tasting" with "Winter Mint Crinkles." Heather Mabry, application analyst with Duke Health Technology Solutions, came away with "Best Decorated" for her "Peanut Butter Caramel 'Reindeer' Cookies."
This year, Suggs is keeping it simple with chocolate chip cookies and chocolate crinkle cookies.
"It's tricky this year with working from home, because I typically bake for my colleagues," Suggs said. "I've ended up spending my creative energy sewing face masks to give to people instead."
Download the 2015 recipe book.
2014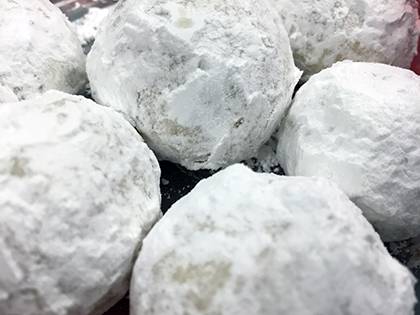 Andrew Byers, a former visiting assistant professor in the Department of History, was the inaugural "Best Overall" winner in 2014 for cashew butter cookies he rolled into a ball and coated with powdered sugar.
Katie Huffman, formerly a wellness advocate in the Duke Divinity School, won "Best Decorated" for white chocolate, cranberry and pistachio cookies. Husband and wife Mark and Debbie Suggs tied for "Best Decorated." Debbie made sugar cookies to look like a Christmas tree, Santa Claus and more. Mark, a director of operations for Duke Credit Union, whipped up spicy gingerbread cookies, some dressed as Duke fans.
See the 2014 cookbook.
Got a favorite a holiday cookie recipe? Share a photo and/or recipe link in our Facebook story - and tell us why it's so amazing.