Winners Crowned in 'Duke of Cookies' Contest
A recipe for macarons won the overall prize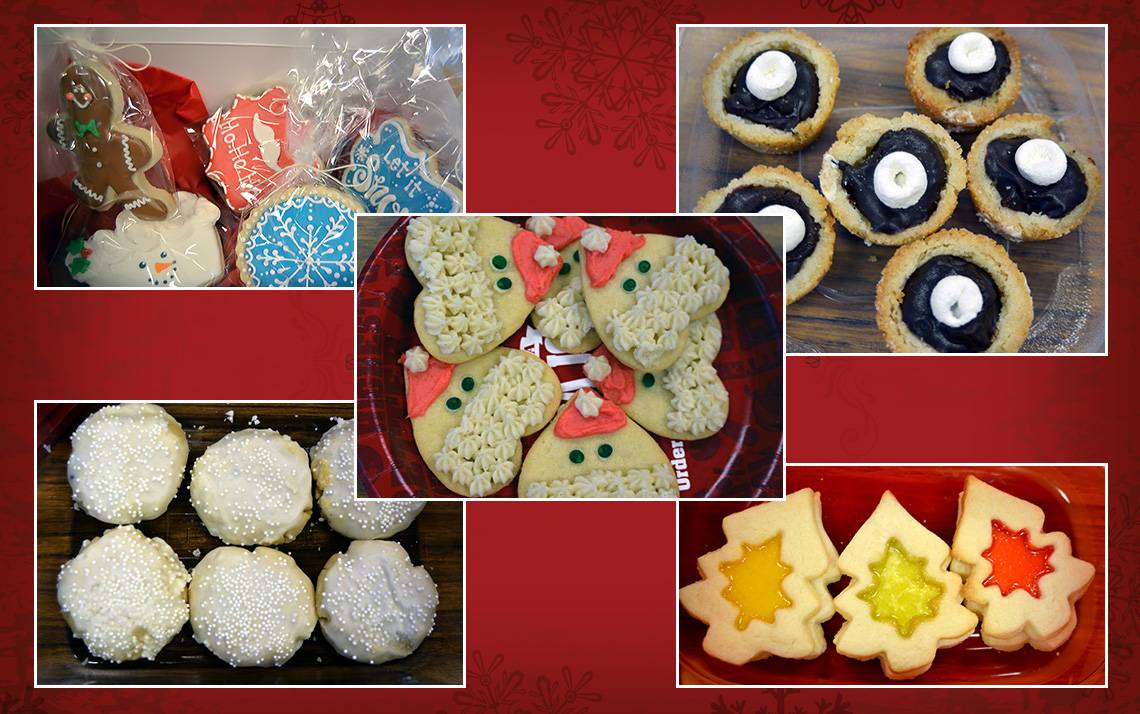 This year's winner of Working@Duke's annual "Duke of Cookies" contest has set a new record.
The "Best Overall" score in the 2016 competition went to Kelsey Liddle, a staff specialist with the Office of the University Registrar, who accumulated 97 out of a possible 100 points for her recipe, "Vanilla Macarons with White Chocolate Peppermint Buttercream." The entry became the highest-scored cookie in the contest's three-year history: the previous two top winners had scored 65 and 67 points.
"Oh my sweet, dear lord," Liddle exclaimed when told about the win. "You don't even know how incredibly happy that makes me."
Liddle had never even made the macaron recipe before. For years, she has focused on a tried and true brownie recipe for the holidays, but that dessert wasn't eligible for the Working@Duke contest. With a suggestion from her brother, she decided to give macarons a shot. (For the difference between a macaron and macaroon, see this story.)
"The secret was lots and lots of peppermint extract," Liddle said.
It was enough to win over the judges. Becky Hoeffler, program coordinator for Sustainable Duke, singled out Liddle's creation after the contest was over.
"I don't even like peppermint, but I liked this," she said, holding up a last bite of the macaron.
As this year's Duke of Cookies, Liddle will receive a $50 gift card to Duke Stores, beating out 24 other entries. Judges also selected two additional winners who will each receive a $25 gift card:
Best Tasting
Jill Zalewski, a residence coordinator with Housing, Dining and Residence Life, scored big with her "Hot Chocolate Sugar Cookie Cup," a treat that featured chocolate ganache inside a rounded sugar cookie, topped with a mini marshmallow.
Best Decorated
Despite being a simple sugar cookie recipe, the frosting adorning Erin Watkins' entry was anything but. Watkins, a clinical nurse in the Intensive Care Nursery, created intricate images of Santa Claus, a gingerbread man, snowflakes and more.
In addition to gift cards, all three winners will receive a Working@Duke coffee mug and printed recipe books featuring the recipes of this year's cookie contest entries. Anyone can download a digital copy of the 2016 contest recipes here.
The four volunteer judges for this year's competition were:
Tracy Bethel, program manager, Duke Psychiatry and Behavioral Sciences
Becky Hoeffler, program coordinator, Sustainable Duke
Mark Turner, executive chef, Duke Dining
Katie MacEachern, fitness program manager, LIVE FOR LIFE