For Duke's Tobacco-Free Start Date, A Story About Quitting
Todd Dumke of Dining uses Duke's resources to quit smoking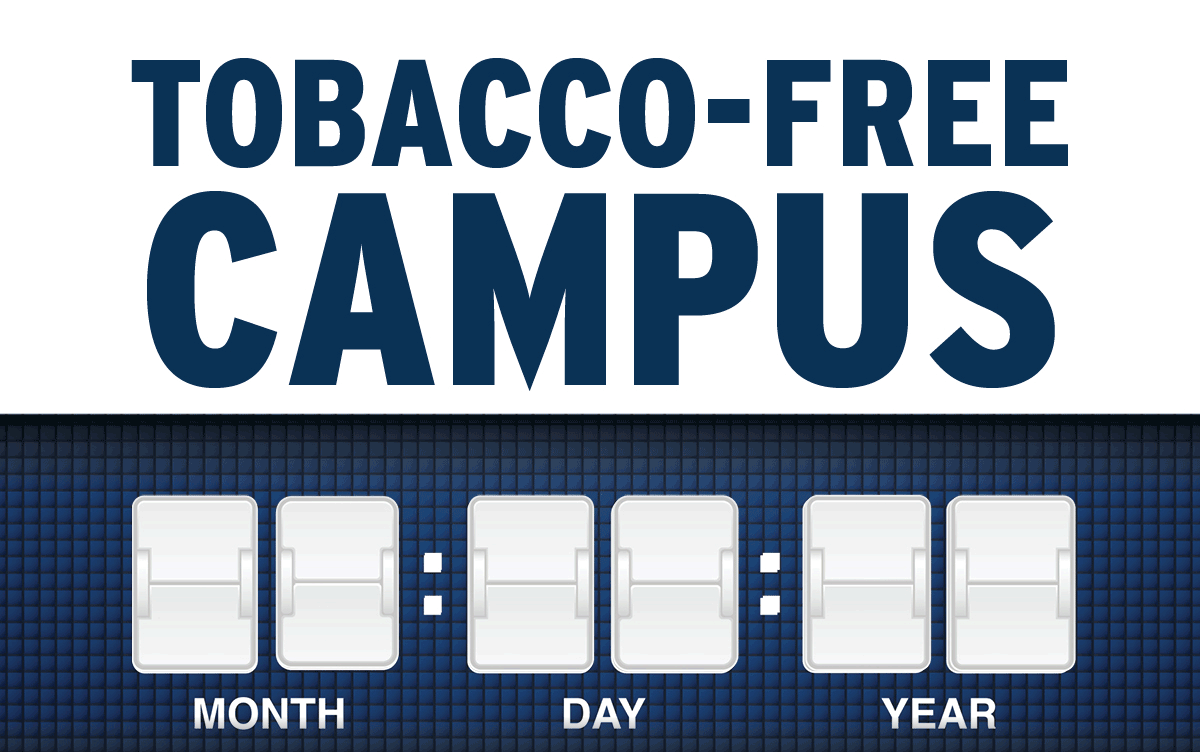 Todd Dumke smoked his first cigarette when he was 15 years old.
A friend asked if he wanted to hang out and smoke a Marlboro along a creek near their Hillsborough neighborhood. That day launched Dumke's 35-year cigarette habit.
"I was a young and impressionable kid," said Dumke, 51, executive sous chef for Duke Dining Services. "No one in my family smoked, but friends and neighbors did. I went on school field trips to cigarette factories in Durham. It was socially acceptable back then."
Dumke, who has worked at Duke for four years, is about 120 days into his fourth attempt to quit smoking. After previous efforts, which included stopping cold turkey and with prescriptions, Dumke sought help from Duke's smoking cessation resources to quit in preparation for the University's tobacco-free policy, which takes effect this week on July 1.
"I started to notice taking a flight of stairs would take the wind out of me," said Dumke, who smoked a pack a day. "It just seemed like the stars aligned for me to try to quit again to prepare for Duke's policy."   
Beginning July 1,Duke University will prohibit the use of all tobacco-based products, including but not limited, to cigarettes, cigars, cigarillos, hookahs, chewing tobacco, snuff and electronic smoking devices. The policy, already in place for Duke Health, applies to all facilities owned or leased by Duke.
Duke employees and their dependents have access to copay-free visits with a provider and low-cost tobacco cessation medications using Duke's medical plan benefits through the Tobacco Cessation Treatment Program with LIVE FOR LIFE, the employee wellness program. Other treatment pathways are available through a collaboration with the Quit at Duke program, a comprehensive physician-led service that provides tobacco dependence treatment through the Duke Cancer Institute.
Smoking causes an estimated 480,000 deaths a year, according to the Centers for Disease Control and Prevention. About 16 million Americans live with a smoking-related disease. 
In February of this year, Dumke, who wanted to quit ahead of Duke's tobacco-free policy starting on July 1, met with the LIVE FOR LIFE tobacco treatment specialist team, which consists of a tobacco treatment specialist and an Employee Occupational Health & Wellness nurse practitioner, to create a plan to quit. 
The LIVE FOR LIFE team gave Dumke advice to change habits he associated with smoking such as drinking coffee or commuting to work. The nurse practitioner prescribed tobacco cessation medication and nicotine gum, too. The medication and gum each cost $10 a month under the LIVE FOR LIFE program. The meetings with the treatment tobacco cessation treatment team came at no charge.
"It's important to understand someone's relationship with smoking," said Sakinah Omar, LIVE FOR LIFE's tobacco treatment specialist. "What motivated them to start? What is motivating them to stop? When do they like to smoke? Every quit plan is individualized. We're here to help with accountability and support."
Dumke set a quit plan for March 6, the first day of spring break for students. The week would give him time to deal with the stress of quitting. Soon after, COVID-19 forced Duke to close large parts of campus and restrict campus activities as staff and faculty worked remotely. 
The disruption helped Dumke, who once smoked 20 cigarettes a day. 
"The coronavirus flipped my entire schedule, and with it, my internal clock telling me it's time to smoke," Dumke said. "I'm not driving to work and having a cigarette. I'm not stepping outside after the breakfast shift to smoke."
Now, instead of a Natural American Spirit cigarette, Dumke grabs a mint and tea tree oil toothpick when he feels the urge to smoke. 
Dumke is breathing easier and coughing less. He used to wake up each morning with a cough. He now does not run out of breath as quickly when climbing stairs. 
"I'm going to be honest. Here I am three months later, and I still think about cigarettes 20 times a day," Dumke said. "The difference is this time I have the willpower and the support from Duke to quit. Having the cessation resources make it easier."
Find Duke support resourcces to quit here.
Learn more about Duke's tobacco-free policy in the video below.
Have you quit tobacco or smoking? Share your story here.