Learn the Basics of a Better Breakfast
When it comes to the first meal of the day, do what's right for you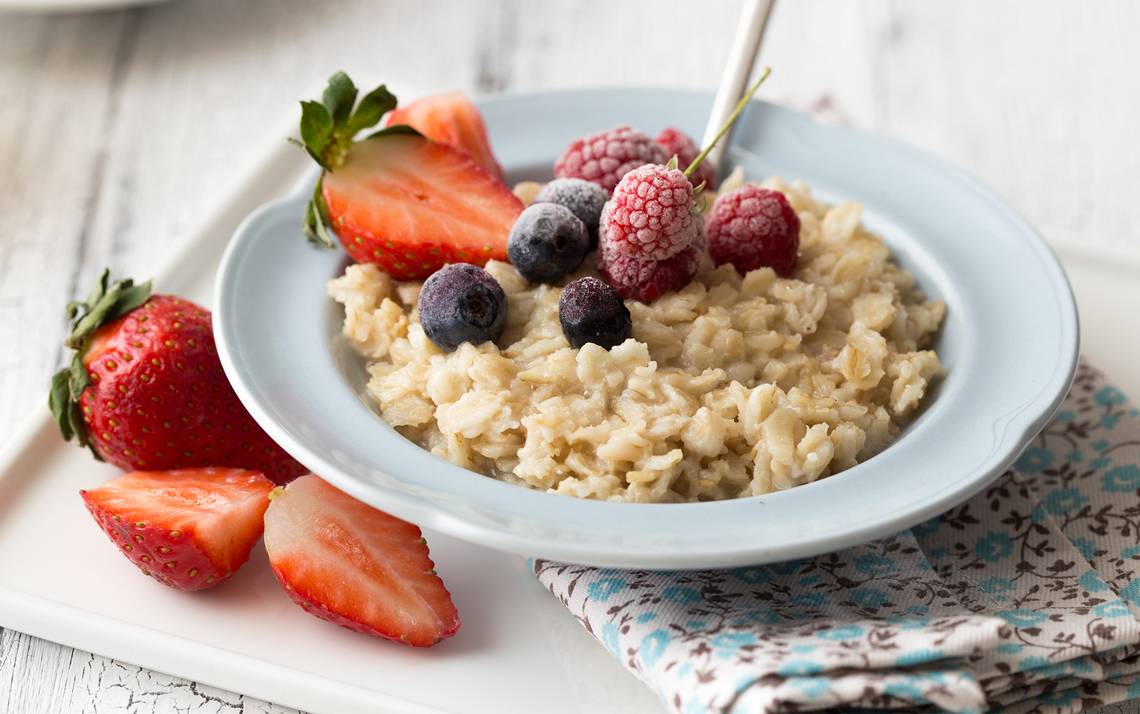 Amanda Cyprowski, program coordinator for the Pratt School of Engineering's First-Year Design Program, has a routine for when she arrives at work.
She grabs a bowl, fills it with hot water from the office coffee maker, stirs in instant oatmeal – she's got a rotation of flavors, including pumpkin spice for fall – and, perhaps, a handful of berries or nuts, and eats breakfast.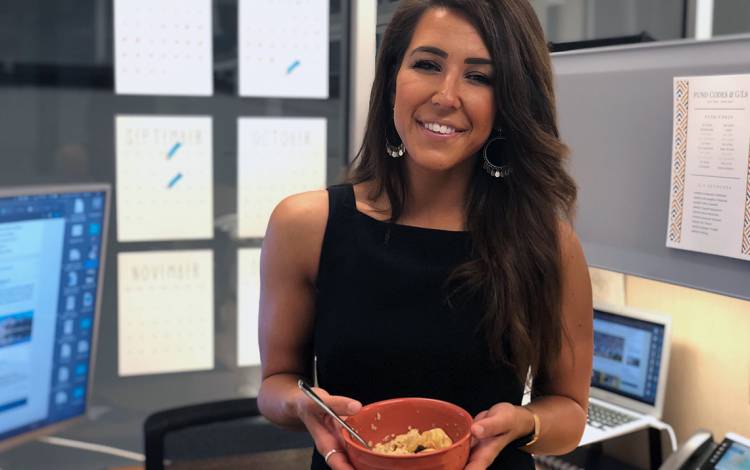 "I like low commitment, low effort," Cyprowski said about her breakfast prep. "It's all right there. I don't have to go to a kitchen and prepare anything. It's super quick and easy and I know I'm going to like it."
Cyprowski is a believer in breakfast, saying it powers her through her day and helps her make healthier decisions.
"I'm pretty adamant about my oatmeal in the morning," she said.
But not everyone shares Cyprowski's commitment to the morning meal. A recent survey in the American Journal of Clinical Nutrition suggests that nearly 20 percent of adults skip breakfast. The authors of the study stated that "breakfast intake is generally believed to be a positive predictor of adequacy of micronutrient intake."
Whether breakfast is a part of your morning routine or you forgo it, here are a few things to keep in mind about the first meal of the day.
To Skip Breakfast or Not?
As a dietician with LIVE FOR LIFE, Duke's employee wellness program, Karen Bean encounters people with a wide range of feelings about breakfast. When she meets someone who doesn't eat it, they're often surprised when she tells them that skipping breakfast is OK.
"I value that some people don't do well with it," Bean said. "I've met numerous people who say they wake up and aren't hungry, or they're nauseated after they eat. It varies."
Bean said going several hours without eating can be beneficial since the digestive system needs time to rest. She added that, while the nutritional boost that breakfast provides is helpful, it's OK to pass on eating in the morning as long as you make sure you're getting what you're body needs later in the day.
Give Yourself Enough
With many of us rushing to get out of the door in the morning, breakfast often ends up being something small and fast. Bean cautions that quick, convenient bites often fall short of what's needed to carry you to your next meal.
"Some people say I eat breakfast and I'm starving," Bean said. "Then it's important to go back and evaluate what you ate and see it if was enough. If you're just grabbing an orange or a piece of fruit, it's only about 60 calories, and it's a simple sugar that's broken down really quickly. It's going to stimulate the body to say 'Hey that was great, where's the rest?'"
Cyprowski said when she forgoes her oatmeal breakfast, she spends the morning hungry, which often leads to unhealthy choices later in the day, such as decadent lunches, trips to a coffee shop for a brownie or stops at office candy jars.
"If I don't eat breakfast, I spend the entire morning thinking about what I'm going to have for lunch," Cyprowski said. "I can't focus. I'll be so hungry."
Get Creative
It's not uncommon for Bean to help a client who sees the need for a morning meal but doesn't care for traditional breakfast options such as cereal, eggs or toast. That's when Bean suggests getting creative.
"Breakfast doesn't always have to be breakfast foods," Bean said. "If you want a peanut butter sandwich, that's perfectly fine."
As long as the meal will keep you satisfied and provide the proper nutritional elements, it's OK if your first meal of the day strays beyond the breakfast menu.
"I've known people who eat chicken and vegetables for breakfast," Bean said. "It's not what I would have, but if that appeals to you, that's perfectly fine."
A Balanced Breakfast
When it comes to building a healthy breakfast, Bean has a few recommendations.
Bean suggests building a breakfast around a lean protein, fiber and a small amount of fat for an energy-packed and filling start to your day. Eggs, yogurt and nuts are sources of such a mix. Breakfast cereals can be good sources, but look for ones with more than three grams of fiber per serving. If you can find a cereal with closer to five grams of fiber such as most raisin bran, granola and shredded wheat cereals, Bean said that's even better.
"If you're going to eat breakfast," she said, "it should be a balanced meal."
Do you have a favorite breakfast? Add to our story on Facebook:
Have a story idea or news to share? Share it with Working@Duke.