Building Mental Toughness: A Personal Running Story
Jonathan Black, a writer with Working@Duke, examines how to train his mind for a workout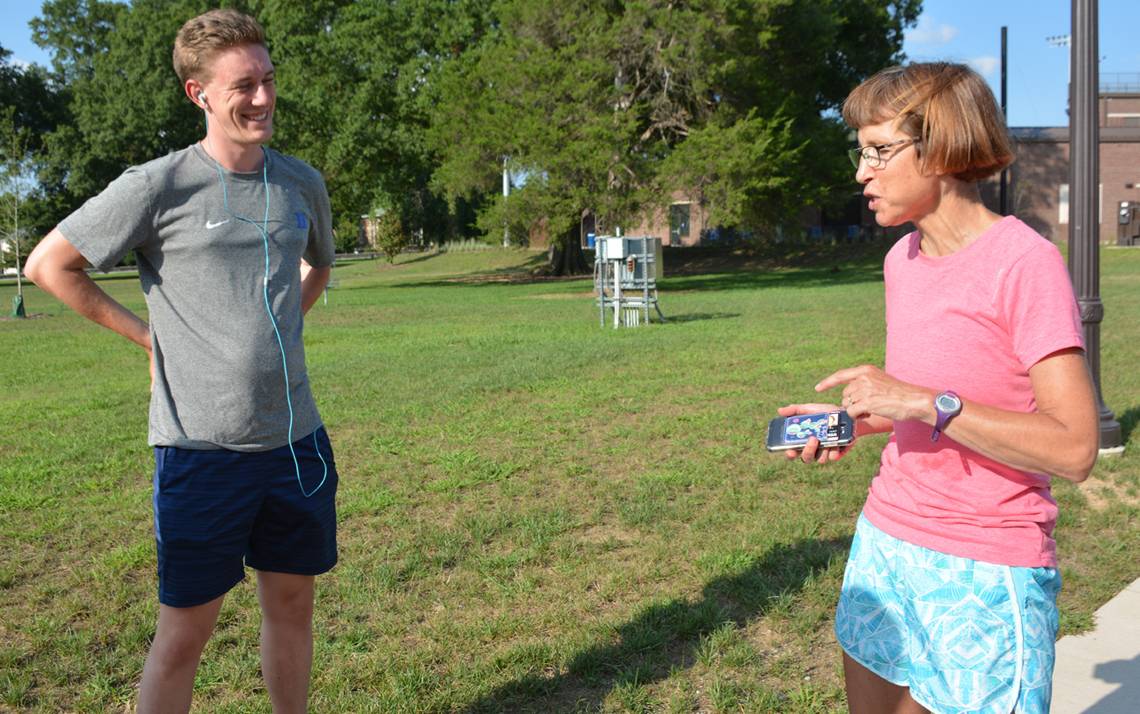 Other than spotting the cute dogs along the way, running can get boring.
One of my biggest challenges with working out is my inability to escape my thoughts about how I'd rather be relaxing on a couch. I try to keep my mind occupied by naming dogs as I pass them on the East Campus trail, but my fingers twitch for my phone to see how many minutes I have left to run.
Building mental fortitude – the toughness to start and stick with a workout – has been a big challenge for me as I run longer distances with the Duke Run/Walk Club, which wraps up the fall season on Oct. 31.
As a participant in this fall's club, I'm writing about my experiences with the program, and I invite you to continue following me while I share my joys, pains, insights and discoveries during the program. For this installment, I'll focus on the mental part – the motivation to start and continue an activity.
Rhonda Riley, head women's coach for Duke cross country, considers mental strength just as important as physical endurance. She said it's crucial to incorporate small challenges that lead to positive feelings after walking or running 15 minutes every day.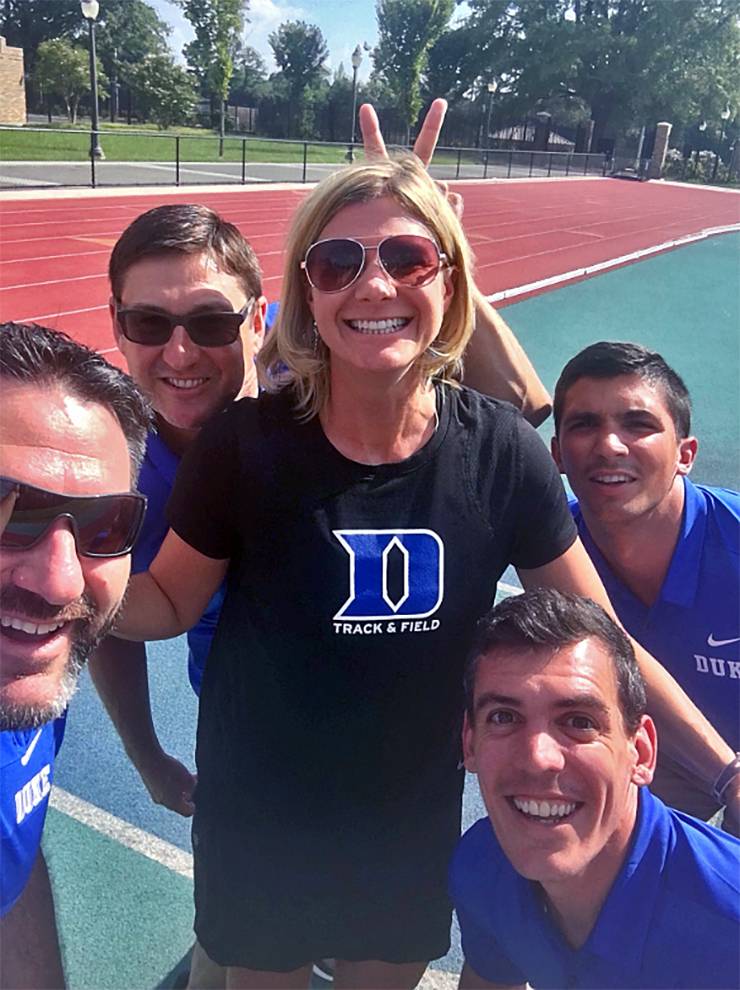 Setting goals that are too difficult will make it harder for you to find the motivation to get off the couch.
"You don't want to set the bar too high," Riley said. "That can result in injury or a mental block toward fitness. Having obtainable goals makes it easier to find the motivation to start and finish a workout."
An easy way to beat boredom on a run is to change your route. Explore new scenery to keep your mind occupied. Riley also recommends bringing a friend along for a run or listening to your favorite songs or podcasts or an audiobook.
To stay motivated, Riley enjoys the occasional small reward for meeting a goal. It's become a joke among her cross country team to say they'll go to Cook Out for milkshakes after practice. She knows food can be a powerful motivator for some runners.
"Learn what motivates you," she said. "Find a way to incorporate that into a workout. If you accomplish a goal of working out three days a week, don't be afraid to treat yourself to that frozen yogurt."
Over five years of participating in the Duke Run/Walk Club, Jerry Kirchner learned that running with others motivates him to attend and complete a workout. Kirchner, a project leader for the Duke Clinical Research Institute, said seeing friends makes him excited to participate in the Run/Walk Club every season.
"It is very therapeutic to hear what's going on in other people's lives while we're working on this shared goal," he said. "It's made running feel like this very personal experience rather than a chore."
Kirchner's group talks about anything from news of the day to updates on pets. They just have one rule: "What's discussed on the trail stays on the trail," he said.
Read my other columns in this series:
Got a personal Healthy Duke fitness story, please share it with us.