A Path to a Veggie-Friendly Diet
Duke colleagues describe how reducing meat consumption can help you – and the environment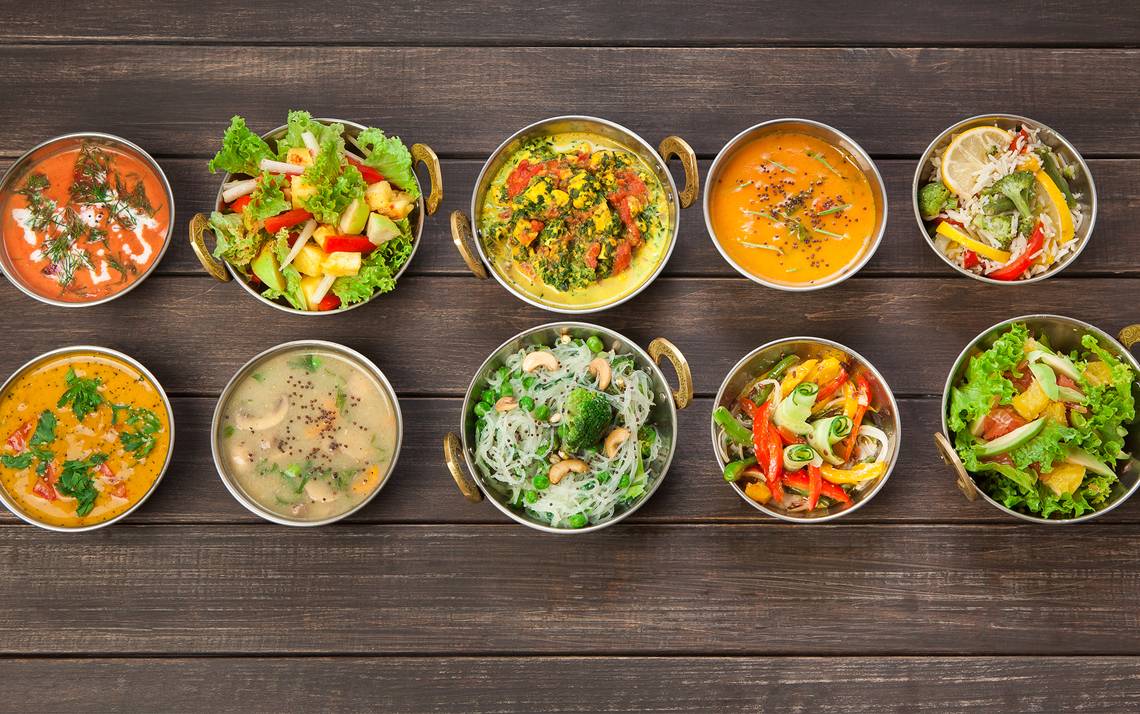 Just like the varied dishes you might find at restaurants and in dining rooms across the country, the choices that make up the diet of Americans are wide.
According to surveys by market research firm Harris Interactive, about 8 million Americans eat a vegetarian or vegan diet, opting to eat no meat, fish and other animal products. Millions more have cut out red meat, opting for chicken or fish as sources of protein.
"Consuming a plant based or vegetarian diet may help lower risks of developing certain diseases, since this type of eating emphasizes foods that are rich in fiber, vitamins and other nutrients," said Toni Ann Apadula, a dietitian with Student Health Nutrition Services. "Just eating less meat can offer protection against disease."
Whether trying a "Meatless Monday" or exploring new dietary options, use these insights from Duke staff to see how vegetarian choices might work for you.
"Eating vegetarian turned into a realization that I could grow my own food, so after college I started a home garden and went from vegetarian eating to also focusing on sustainable eating. Along with the benefits of saving money and eating healthier, I was feeling better. I realized I was eating real food for the first time in my life.
Doing it in a tiered system by taking small steps to eating less meat can be an easy transition. Two of my favorite recipes are for eggplant meatballs, which uses eggs and eggplant as the 'meat,' and zucchini boats, where you cut a zucchini in half and fill it with lasagna filling."
Becky Hoeffler
Program coordinator, Sustainable Duke
Vegetarian for 7 years
"I think the single biggest thing you can do to help the environment is to not eat meat. It can be an amazing benefit to the world because meat is a big contributor to putting carbon dioxide in the atmosphere.
There are lots of meat substitutes. You don't need to stick to the idea of taking the standard American diet and put in exact substitutes to make something taste good. It's normal with Indian, Mexican and Chinese food to have different vegetarian dishes. Most restaurants now make their own veggie burgers. Pick some vegetables you like and some peanuts and make a stir-fry with tofu. There are so many choices, you'd be surprised how little time is spent missing meat."
Marc Maximov
Continuing education coordinator, Center for Documentary Studies
Vegetarian for 20 years
"Where I grew up in North Carolina, vegetarianism meant a lot of baked potatoes or some salads with cheese in them, but when I came to Durham to go to college at Duke, I was in paradise. The first time I ate a Cosmic Cantina burrito, I think I wept with joy.
The key to finding new vegetarian foods you like is practice. Go out and try different things and then look up how to try it yourself. You don't always have to follow recipes to the letter. There's a whole world of delicious foods you could eat instead of the same old, tired piece of chicken. Try vegetarian curry with sweet potatoes or a stew with lentils.
Your life is richer in experiences when you expand your diet. Why not just try it?"
Sarah Rogers
Program coordinator, Franklin Humanities Institute
Vegetarian for 19 years
Want to learn more about balancing your diet and how to cut down consumption of meat? Visit ChooseMyPlate.gov, which offers a variety of information to support a healthy diet.