Blue Devil of the Week: A Go-To Colleague After 30 Years in Dining
Johnnie Williams keeps freezers and storage areas organized to be able to serve 15,000 meals each week at the Marketplace
Name: Johnnie Williams
Position: Material Control Clerk at the Marketplace on East Campus
Years at Duke: 30
What he does at Duke: Johnnie Williams is a material control clerk at the Marketplace on East Campus, which serves 15,000 meals to about 1,600 students every week. Among other tasks, he unloads food deliveries from trucks and organizes boxes of produce, meat and other food items in coolers, freezers, and the storage area. The process can take several hours to complete, making room for new products that are cooked and served to students in the week.
With deliveries that can bring as many as 1,000 boxes per day ahead of big events, Williams is tasked with working with a small team to ensure food is stored properly, a key aspect of feeding students each week. Delivery days are his favorite part of the job because it keeps him busy. Over his career, he's gotten the flow of his work down to a science.
"I come to work every day, and I relax my mind," he said.
The soft-spoken Williams has built a reputation as a dependable colleague whose teammates say he is always willing to he
Working primarily Monday through Friday, Williams is often sought throughout the workday to help answer questions, find certain supplies such as a to-go trays or to help with other tasks. When coworkers call on him to help find eggs, pineapple, or another food item, Williams knows just where to find it.
"Johnnie works tirelessly, with a positive, and I mean never negative attitude," said Todd Dumke, chef of Culinary Operations at the Marketplace.
Most memorable day at Duke: Williams is busiest ahead of big event meals such as the annual Thanksgiving meal. But preparing for the Cruise Dinner, typically held each spring, is among his favorite days of work.
Last held in 2019, he recalled students flooding the Marketplace to enjoy flavors from around the world, including a chocolate fountain. Williams helped prepare to feed the crowd, organizing and restacking hundreds of boxes so that food would be accessible coworkers. All of his work was worth it when he saw the enjoyment of students at the meal.
"Seeing the students come in, that's exciting — seeing them happy," Williams said.
Best advice received: As a teenager, Williams' mother pulled him aside and gave him a piece of advice that has defined his approach to his work.
"Whatever is going on at your job, don't worry about it," Williams recalled his mother saying. "Just do what you're supposed to do. That's what I've been doing."
What he loves about Duke: What he has enjoyed the most about working at Duke are his longtime coworkers like Leonard Bass, whom he has worked alongside for 15 years.
On a daily basis, Bass and Williams help keep the Marketplace organized. On Mondays, Tuesdays, Wednesdays and Fridays, they unload food and supplies. On Thursdays, they come up with a plan to clean up the storage area and make sure everything is easy to find when needed.
"This is a nice community," he said. "It's a nice environment, nice people, nice students."
Lesson learned during the pandemic: Since the pandemic began, Williams has made his health a priority. In July, he received his second COVID-19 vaccine, and he has taken other safety precautions to keep himself and others safe. The importance of wearing a mask, getting plenty of rest outside of work and receiving vaccine doses were key lessons during COVID-19.
 "I want to stay healthy," he said.
When he's not at work, he likes to: Williams plays horseshoes, an activity that has taken him to compete with friends at tournaments across North Carolina, including Durham, Hillsborough and Charlotte. He became interested in the hobby after a friend taught him the game. He hasn't competed in as many tournaments in the past few years, but he still enjoys playing in Durham.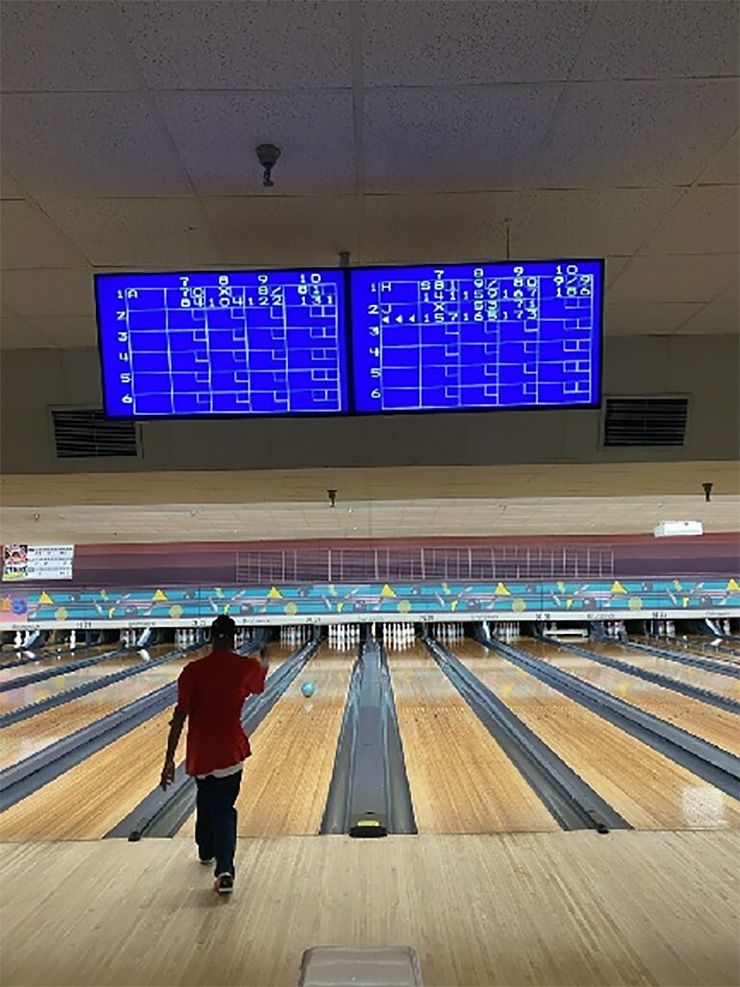 Williams also bowls with friends at Village Lanes on North Hardee Street in Durham, where he competes with others to see who has the best day on the lanes. The group of friends has met often to enjoy community over friendly competition.
"We see who can get the high score, win the most games," Williams said. "It's fun."
Is there a colleague at Duke who has an intriguing job or goes above and beyond to make a difference? Nominate that person for Blue Devil of the Week.