3 Ways to Disconnect While on Vacation
Preparation, self-awareness and a healthy work climate can help you make your time away count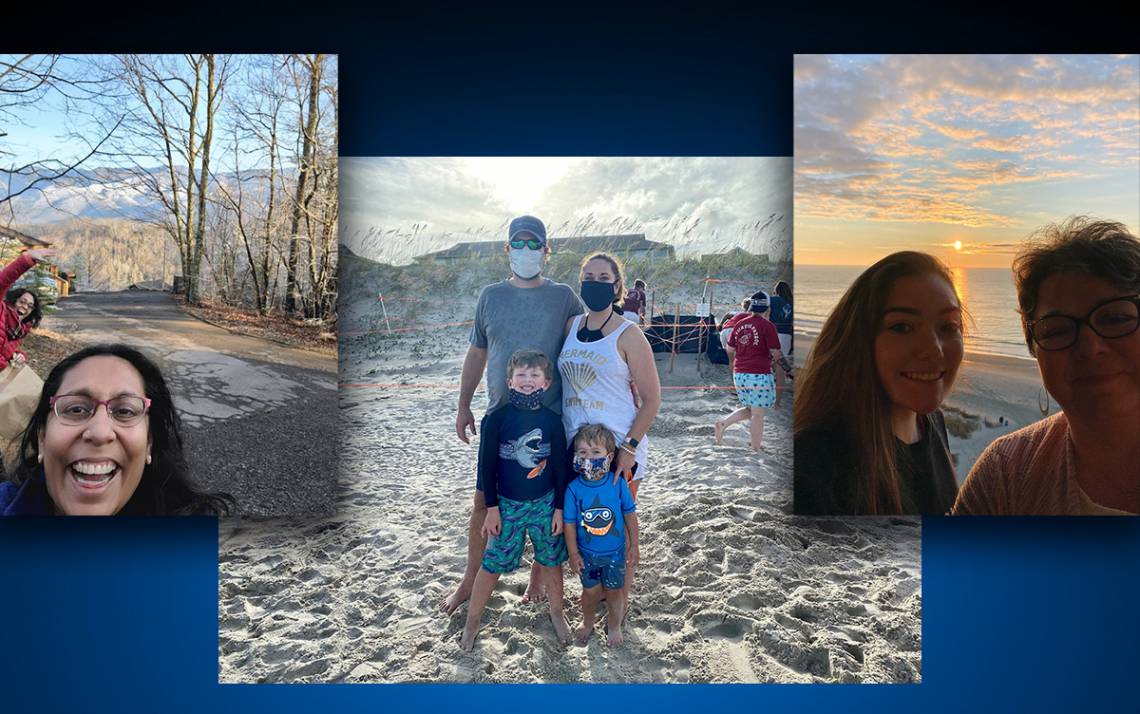 During a trip to Topsail Island last summer, Sharlini Sankaran ran into a problem with her phone. Somehow, the salt air or sea spray caused her phone to malfunction, leaving it only operable when plugged into a charger.
So, for the rest of the trip, while sitting on the beach or doing something with her family, she couldn't check her email or be reached by phone. She had no choice but to live in the moment.
"It was really nice in a way," said Sankaran, director of translational programs at the Duke Innovation & Entrepreneurship Initiative.
As summer approaches and pandemic-related restrictions ease, many Duke staff and faculty are planning to take time away the office, whether in the form of a full-fledged vacation or simply a day or two at home.
According to John Mitchell, an assistant professor in the Department of Psychiatry and Behavioral Sciences, making the most of these opportunities to take a break is essential to maintaining mental and emotional wellness and decreasing the threat of burnout.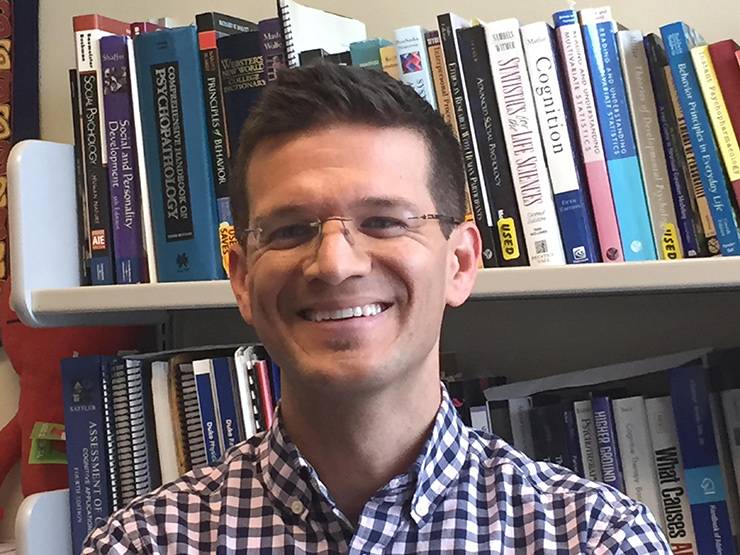 "Whether a break is long or short, it's beneficial," Mitchell said. "Whether it's a trip to the beach or a coffee break, there's a lot of evidence that taking a break can help you in many ways, such as improving your focus or helping with motivation, productivity and creativity."
While getting away from work in a physical sense is easy, getting separation from the stress of work has always been a challenge. But with remote work blurring lines between jobs and lives life, that challenge has grown steeper.
As we head into prime vacation season, here are a few strategies that may help you find the right amount of distance, while taking time away from work.
Plan Ahead
With her daughter Rebecca wrapping up her junior year in high school, Melodie Goswick knows that the opportunities to spend uninterrupted time with her kids is fleeting. When her daughter was on spring break earlier this year, Goswick, supply chain director at Duke Regional Hospital, took the week off and squeezed in a day trip to Wrightsville Beach.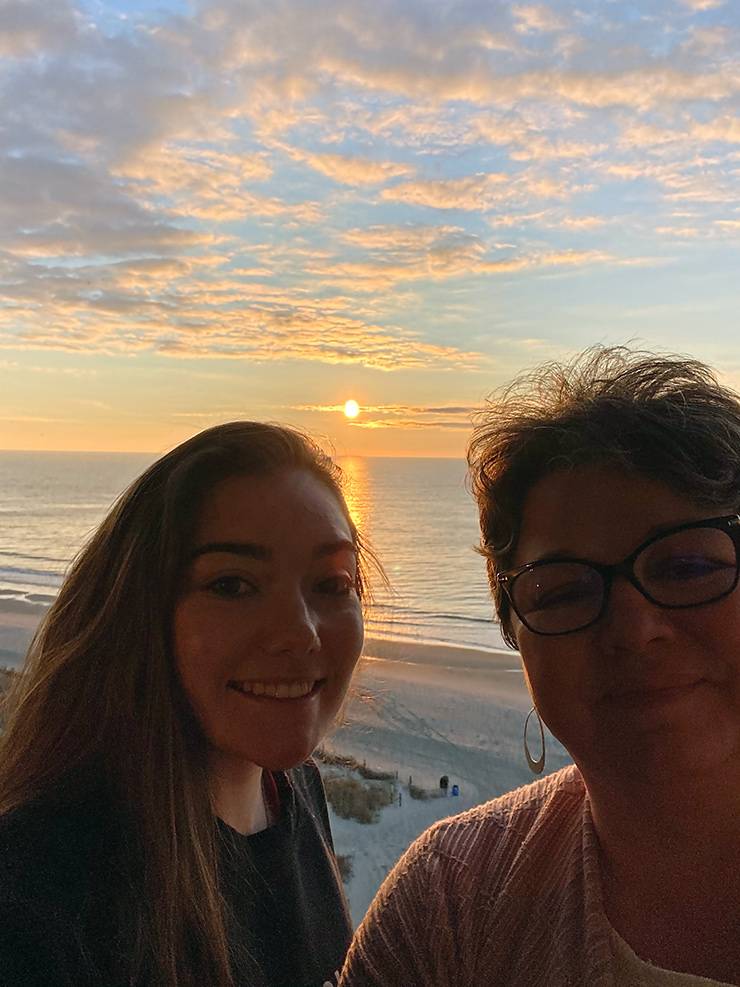 "It was great, we just relaxed," Goswick said.
Part of the reason Goswick was able to focus on her time with Rebecca was that she'd taken steps beforehand to ensure that work wouldn't intrude. 
Before taking the time off, Goswick told colleagues that she would avoid checking emails and voicemail; she arranged to have calls that would have gone to her pager rerouted to a colleague; and she set an out of office message on her voicemail and email that said when she would return.
Goswick wasn't always as intentional about drawing boundaries for her time off. But after realizing that she'd often find herself with her mind on work when she was trying to enjoy time with family, she had to do more.
"The people who notice it most are my family," Goswick said. "When I'm with them, I'm engaged and not focusing on work. I don't have my face in my cell phone looking at emails."
Know Your Habits
Sankaran, the director of translational programs at the Duke Innovation & Entrepreneurship Initiative, is usually pretty good about drawing a separation between the office and home. But with Sankaran and her Duke Innovation & Entrepreneurship Initiative colleagues working remotely since the start of the pandemic, the skill has been severely tested.
"Occasionally, in the past, I might have worked at night, but overall I had a firm delineation between my personal and professional lives," Sankaran said. "But in the past year, those lines have been completely blown apart."
For Sankaran, the few days she spent at Topsail Island last summer, or the weekend she spent with her sister in Gatlinburg, Tennessee, last winter, were welcome opportunities to leave the unwieldly blend of work and home stress far away.
Sankaran was successful in drawing those boundaries because she knows where she runs into trouble. For instance, she knows that simple emails checks can turn into work, so when she goes on vacation she doesn't bring her laptop. And she also turns off email notifications on her phone, so no matter what pops into her inbox, she can deal with it on her schedule.
Mitchell of the Department of Psychiatry and Behavioral Sciences said that each person is different, but finding the individual approach that helps you disconnect on vacation – and putting it into practice – is how those boundaries get built.
"There's no clear rule book on how best to do it," he said. "But in general, if you're trying to unplug, then unplug. If you're going on vacation, do whatever it is that you need to do in order to make that your main thing. I think a big piece of it is having a plan when you go in and following through with purpose and intention."
Build the Right Culture
Mitchell said that one reason why people can struggle to break free of work while taking time off is that, despite knowing that they've earned their vacation time, they feel guilty about being away from the office while others are working.
Andy Medlin, community manager for Global Marketing at the Fuqua School of Business, doesn't have this problem. And that's due to the culture of his team, which encourages members to take time off.
"I'm lucky because my team covers for each other very well," said Medlin, who is planning a family beach trip later this month. "I think people are more happy and willing to pick up your duties while you're gone these days knowing that it's more valuable to get away than in the past. Everybody I work with understands that people need this."
Medlin said his team is good about letting supervisors and colleagues know about time off well in advance to help with planning, and understanding that, in order for colleagues to be at their best, they need a break from work to recharge.
"If our team is going to work together well, everybody has to function at a high level," Medlin said. "We recognize that the time away is even more important now so they can function together better when they are at work."
Mitchell points out that this kind of climate isn't created by accident. It grows out of team members who are outwardly supportive of colleagues who take time off. He said that showing enthusiasm when colleagues discuss upcoming vacations and reassuring them that their responsibilities will be handled while they're away are easy steps toward a culture where team members feel comfortable taking time off.
"You want to make your team culture more welcoming for people taking time off," Mitchell said. "By reinforcing these behaviors, it will make it easier for you to unplug when it's your turn to take time away."
Send story ideas, shout-outs and photographs through our story idea form or write working@duke.edu.