Starting the Remote Workday Off Right
Duke colleagues share new morning routines for successful days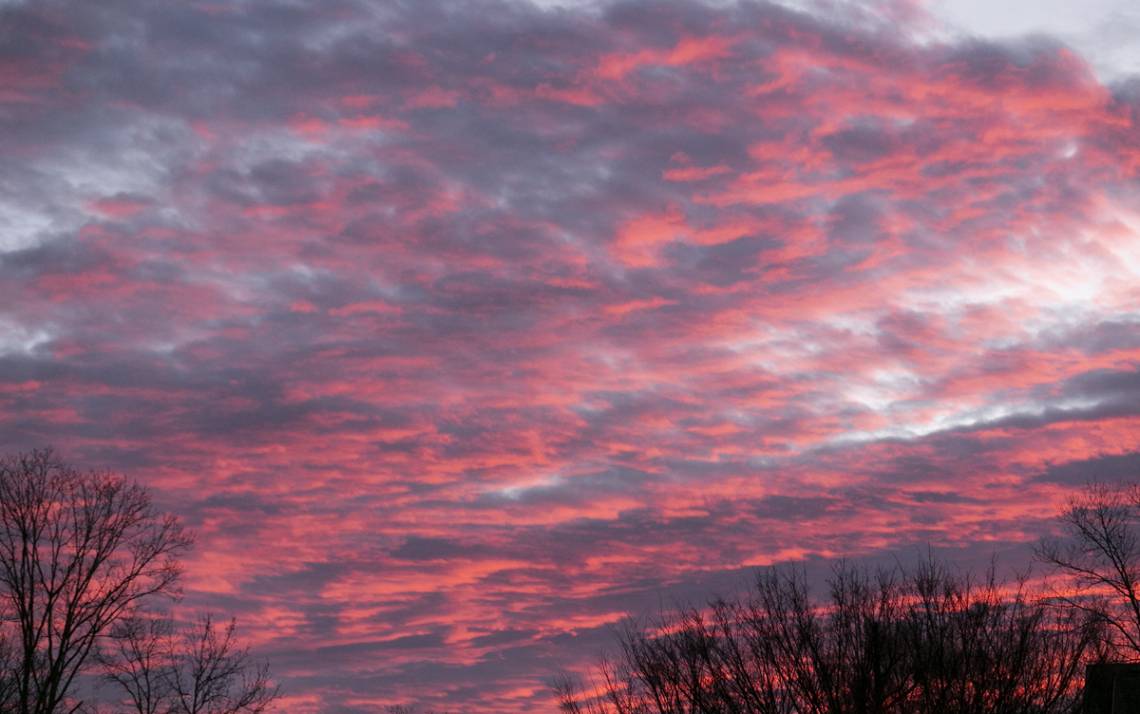 For Nancia Odom, no matter what her day brings, she knows that it will start on a high note.
The Duke Health Technology Solutions nurse informatician, who has been working from home since the COVID-19 pandemic began last year, begins each day by rolling a yoga mat out on her living room floor and working out with video training routines on YouTube. Then she'll follow that up with a healthy breakfast of oatmeal, vegan eggs or protein shakes.
"It just sets the tone for the day and starts everything on a high note," said Odom, who, before the pandemic, rushed out the door to make the roughly half-hour commute from her Durham home to her Research Triangle Park office. "I feel more prepared. It's a lot more controlled and calm. For me, it's just a peaceful time."
For the thousands of Duke employees who are working off-site due to the pandemic, the biggest difference in their day likely comes in the morning. Hurried prep and commutes have been replaced with, in many cases, more time to devote to something that nourishes them.
Joy Birmingham, assistant director of Duke Learning & Organization Development who leads time management courses, said that the morning is an important springboard for a productive day. By having extra time to participate in activities that lower stress levels, morning routines set the right tone.
"What would happen to me before the pandemic was that I would get to the office and immediately start running, instead of walking in and looking at my calendar, evaluating my priorities and availability," said Birmingham, who works remotely. "Now, I can walk into my day unstressed."
Check out some new morning routines Duke colleagues have adopted.
Soak Up the Outdoors
A skill Michele Easter picked up during the pandemic was knowing how to properly throw a baseball. On most mornings, she practices that skill at a Carrboro park, as part of a morning walk with her partner.
Prior to the pandemic, Easter rode her bike to a bus stop and took the Triangle Transit bus to her downtown Durham office, a process that took around 50 minutes. Now, working from home, she uses that free time to grab a glove, ball and her partner for a walk.
"When we started doing this last summer, I wasn't very good, but now I can hold my own in a game of catch," said Easter, assistant professor of Psychiatry and Behavioral Sciences.
The new morning routine has allowed her meet more neighbors, and their pets, and have fun in the outdoors.
"I like it, it seems more wholesome," Easter said about the walks. "You can just move at a nice, slower pace."
Get Extra Zzzs
By her own admission, Chandler Bonds, a strategic service associate for Duke Health Access Services, is not a morning person.
Before the COVID-19 pandemic, her mornings were plenty busy. Her alarm used to go off at 5:15 a.m., kicking off a two-hour whirlwind of walks with her dogs Chloe and Gus, hair and make-up, a quick breakfast with plenty of coffee and, hopefully, an escape early enough to miss the worst Durham Freeway traffic.
Now working fully remote, her dogs often wake her up at 6 a.m., and she's able to sleep longer and cruise through an easy routine that allows her to be ready to work at 8 a.m. The extra sleep helps her be more alert and ready throughout the day, she said.
A study of sleep patterns among people on three continents published in February by the Journal of Medical Internet Research showed an increase in sleep duration since the beginning of the pandemic among study subjects.
"I've definitely noticed I feel much better and feel more awake by the time I need to get on the computer and start my day," Bonds said.
Staying Close with Colleagues
Plenty has changed in Ernie Davis' mornings since he began working from home in March 2020. Instead of rushing to get his children to school and making the hour-long commute from home is Roxboro, he's able to simply fire up his laptop and get to work.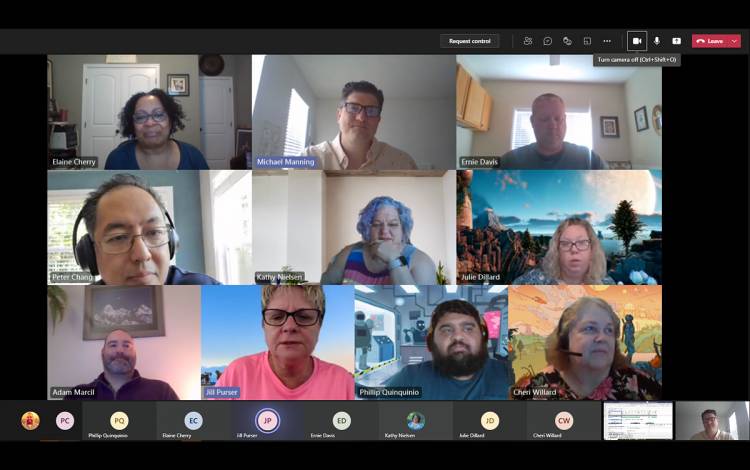 Daily online huddles with colleagues – which start at 8:45 a.m. and last around 15 to 20 minutes – have been a welcome constant in his morning routine.
"I think it's played a big part in keeping that office spirit alive," said Davis, Duke Health Technology Solutions applications analyst. "Having that daily interaction definitely helps promote and build on the team's relationships."
In-person versions of the daily morning huddles among the 10 members of the combined Maestro Care Hospital Billing and Health Information teams began in 2019 as a way to get updates on projects and daily tasks.
"If anyone was stuck on something, with 170 years of service on our team, there's a high likelihood that one of us has seen this problem before," said IT Manager Michael Manning, who leads the huddles.
When the pandemic forced the team to work from home, the huddles remained on the schedule, though instead of meeting in a conference room, they meet via Microsoft Teams. And instead of being a way to stay on top of the work being done, meetings served as a vital dose of community at a time when everyone had to keep their distance
A Better Breakfast
Lee Willoughby-Harris had tasty a morning routine while working at the Brightleaf Square offices of Duke University Press, where she is the books marketing metadata and digital systems manager. She and some colleagues walked to nearby Parker and Otis for coffee and a biscuit.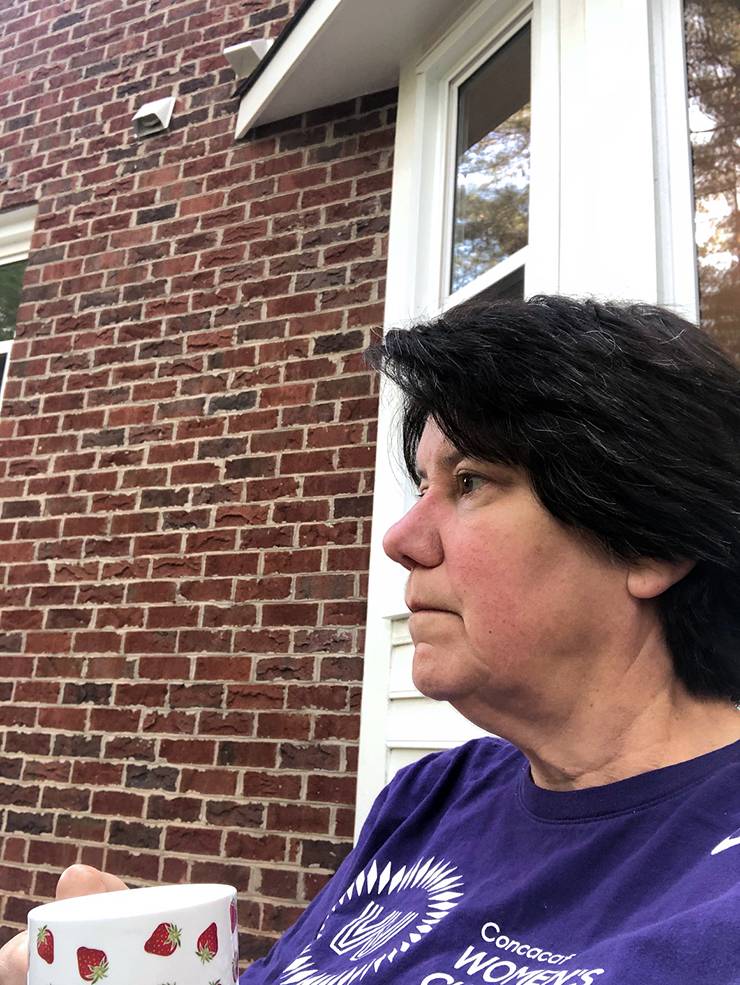 "It was a nice bit of camaraderie, which I do miss," said Willoughby-Harris, who has been working from home for the past year.
Without a 35 to 40-minute commute from her Raleigh home, Willoughby-Harris has been able to create a new, healthier routine.
After a 20-minute early morning walk with her dog, Rufus, Willoughby-Harris enjoys home-brewed coffee, yogurt and a protein bar around the same time that, during pre-pandemic times, she'd be just starting the commute to work.
She said the lighter, earlier breakfast helps set her up for a more consistent day.
"Before, I'd go out of the house having had nothing to eat," Willoughby-Harris said. "Now I'm eating in a way that spreads out my meals in a more predictable, healthy way, and it doesn't leave me with a mid-morning crash."
Breakfast with Family
With a roughly half-hour drive from her south Durham home to Duke, and a 12-minute walk from her parking space to her Trent Hall office, Corrie Walston covered plenty of ground each morning prior to the pandemic.
That meant Walston, a program coordinator with the Hubert-Yeargan Center for Global Health, devoted most of her morning energy toward getting out of the house as quickly as possible.
"Looking back, it just seems so silly to put so much emphasis on getting out of the house instead of being together," said Walston, who has been working alongside her husband and three-year old daughter at home since the pandemic.
Without a commute, her pandemic mornings have taken on a more relaxed pace, which has allowed her to weave some family time into her routine. Instead of hurriedly eating toast and drinking coffee while standing at the counter, breakfast now consists of sitting down as a family and eating together.
"We actually get a meal together in the morning, which is really lovely," Walston said. "And the funny thing is, our daughter will make sure we always eat together. If you sit down and try to eat, she'll say 'We have to wait for Daddy!'"
Send story ideas, shout-outs and photographs to Working@Duke through our story idea form or write working@duke.edu.