Stay Safe Off Campus to Stop Spread of COVID-19 on Campus
Duke community members are urged to take precautions to protect themselves and others
Following an off-campus family gathering in May, several contract team members for Dining Services tested positive for COVID-19.
These individuals wore face masks and practiced physical distancing while at work, but they did not follow the same safety measures at the off-campus event.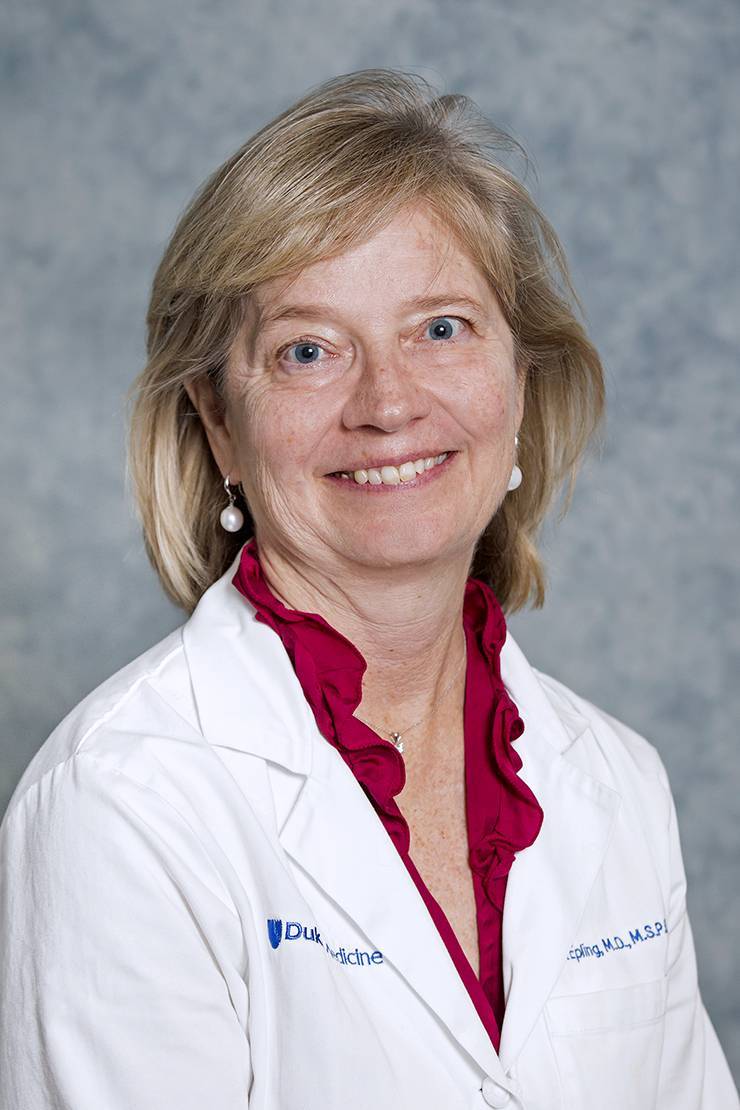 Dr. Carol Epling, director of Duke Employee Occupational Health & Wellness (EOHW), said that about 80 percent of positive COVID-19 test results among Duke employees are due to contact outside work or of unknown origin.
"Due in part to the preventive practices on campus, we have seen a much lower rate of infection among employees than in the community at large," Epling said. "But we cannot let our guard down and become complacent once we leave the workplace. The precautions we take are just as important for keeping others healthy as they are for ourselves."
Dining's contract team members who became sick self-quarantined and recovered without hospitalization. Still, the situation underscores the importance of staying safe while away from campus to help stop the spread of the virus.
Robert Coffey, executive director of Duke Dining, credits Dining's health and safety policies for stopping the spread of the virus.
"I hope this is a lesson that masks work," he said. "The practice of wearing a face covering and washing your hands should be done all the time, not just at work."
To limit the spread of COVID-19, the Centers for Disease Control and Prevention recommends that everyone:
Wash hands often with soap and water for 20 seconds
Stay at least 6 feet apart from others
Cover their mouth and nose with a cloth face covering when around others
All members of the Duke community must wear a face covering while on Duke leased or owned property, unless they are eating or drinking at least 6 feet away from others and facing the same direction or alone in a confined room such as an office. Duke will soon provide three reusable cloth face coverings to every student, faculty and staff member.
Distribution of face coverings for faculty and staff will be managed through Return to the Workplace Coordinators for each school or department; Student Affairs will coordinate distribution to students.
Following health and safety measures to prevent transmission of the virus is crucial as cases surge in North Carolina. On June 2, North Carolina had 29,889 positive cases and 921 deaths, according to the state's Department of Health and Human Services, which maintains a dashboard of cases in the state. On July 7, there were 75,875 positive cases and 1,420 deaths.
Dr. Cameron Wolfe, associate professor of medicine and an infectious disease specialist at Duke, said one reason for the increase in COVID-19 cases is fatigue from the public over wearing a face mask and practicing other habits to limit spread of the virus.
"We all want to try and find a way to work at Duke safely," Wolfe said. "If part of my ability to keep my workplace open is wearing a mask, then that is the least I can do. My wearing a mask fundamentally protects you when I don't know if I'm infectious. That part of the science is really rock solid."
Suzanne Wardell, assistant professor for Duke Pharmacology & Cancer Biology, has been wearing a mask and working alongside eight colleagues in a lab in the Levine Science Research Center since stay at home orders went into effect in March.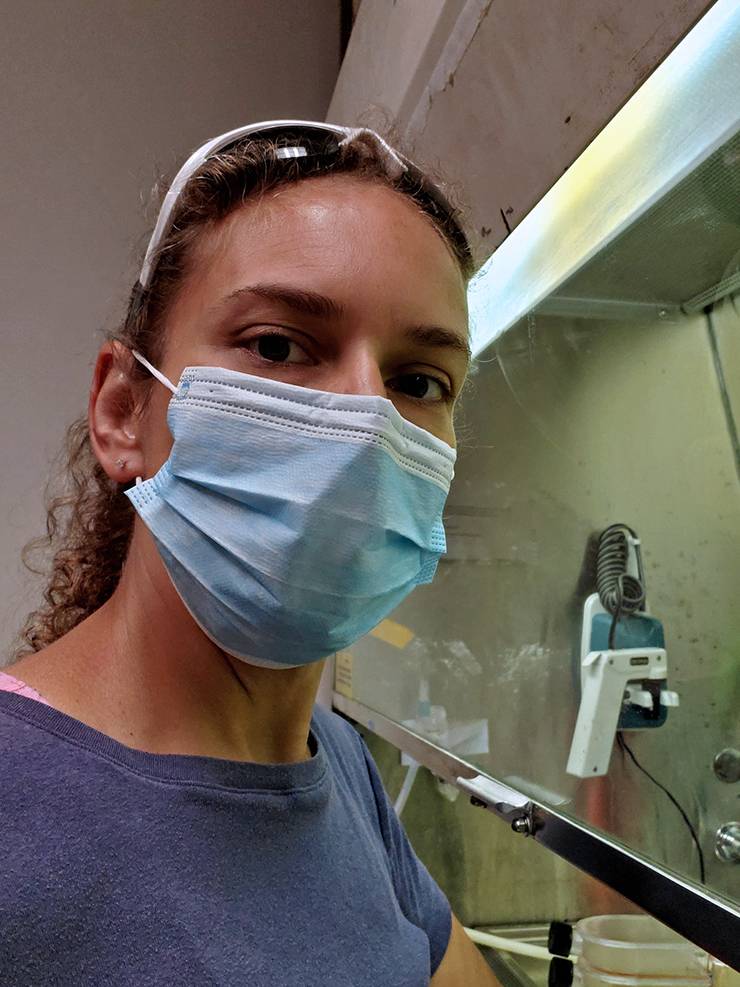 Knowing that she shares a workspace with others motivates Wardell to wear a mask in public and maintain physical distancing when walking her two dogs.
"I want to do everything I can to keep others around me safe," Wardell said. "The least I can do is be cautious, practice social distancing and wear a mask."
In addition to masks and physical distancing, Duke requires staff and faculty who have been instructed to return to the workplace to conduct daily symptom monitoring before reporting to work. At this time, the CDC says COVID-19 symptoms may include a fever, cough, shortness of breath, runny nose/nasal congestion, fatigue, loss of taste or smell, sore throat, nausea and body aches.
If you feel sick, call the Duke Health COVID-19 Hotline at 919-385-0429, option 1, between the hours of 8 a.m. and 8 p.m. for assessment of symptoms and COVID-19 testing.
"Staying home, even for something like an upset stomach, can save lives," Epling said. "We still don't know enough about the virus to ignore any symptoms. It's better to be cautious in monitoring your symptoms and limiting your exposure to others."
Help share the proactive and extensive work being done by all Duke community members during the COVID-19 outbreak. Send ideas, shout-outs and photographs here or write working@duke.edu.