Get Your Free Flu Vaccine
Vaccines are available for Duke employees; new electronic registration process replaces paper intake forms
As a decade-long survivor of breast cancer, Delores Nolen takes proactive steps to stay healthy.
She avoids processed sugars, takes a water aerobics class and, come fall, she'll get a flu vaccine. Nolen and colleagues walk to the Employee Occupational Health & Wellness office every October for their free vaccine.
"Anytime I can do something that's going to prevent me from getting sick, I try to do it," said Nolen, an administrative assistant for Duke University Research Administration. "It doesn't make sense to avoid something that's going to keep you healthy."
Flu vaccines are available now at locations around campus, and starting Sept. 23, at Duke Employee Occupational Health and Wellness (EOHW). Vaccines will be available at the EOHW clinic from 7:30 a.m. to 4:30 p.m. Monday through Friday. The office is located in the Orange Zone Sub-Basement of the Duke Clinic.
For this season, Duke will offer either the quadrivalent vaccine, which protects against four strains of flu viruses, or an egg-free option for individuals with specific allergies.
North Carolina had 208 deaths related to influenza during the 2018-19 season, according to the N.C. Department of Health and Human Services. About 34,000 Duke employees received a flu vaccine during the 2018-19 season.
"Vaccination is the most important step to preventing the flu," said Carol Epling, director of EOHW. "It not only protects us from contracting a potentially lethal illness but also protects others whom we might infect."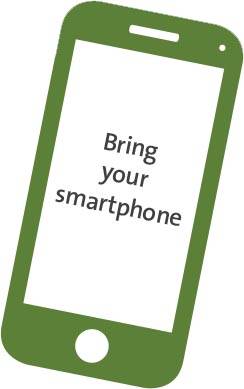 This year, Duke has a new, electronic process for flu vaccination registration. This process will replace the paper forms used in previous years. Here's what you need to know:
Bring your smartphone, if you have one, for faster registration and to access the fast pass registration line.
You'll use your phone camera to scan a QR code on-site to complete registration.
If you do not have a smartphone, you can use a device provided at the vaccination site. Wait times may be longer.​
Also, through mid-October, certain Duke Primary Care locations are offering extended and weekend hours for children of Duke employees and other dependents covered under a Duke health plan to get a flu vaccine. There is no copay for the vaccine or visit, unless the patient sees a provider. Participating clinics may vary. Call 1-855-372-1981 to find a clinic or make an appointment for your dependents.
Dependents not covered by a Duke health plan can still receive a vaccine. Most health plans cover vaccinations. A self-pay discount is available to people without insurance coverage.
Seasonal flu activity often begins as early as October and can continue to occur as late as May. Flu activity most commonly peaks in the United States between December and February.
The flu vaccine, or an accepted medical or religious exemption, is a condition of employment in the Health System and School of Medicine employees.
Visit the Duke flu site for a full vaccination schedule. A valid DukeID must be presented, and no appointment is necessary to get your vaccine at Duke.
Have a story idea or news to share? Share it with Working@Duke.