Duke Recognized for Culture of Wellness
"Exercise is Medicine" recognizes Duke for making physical activity part of campus life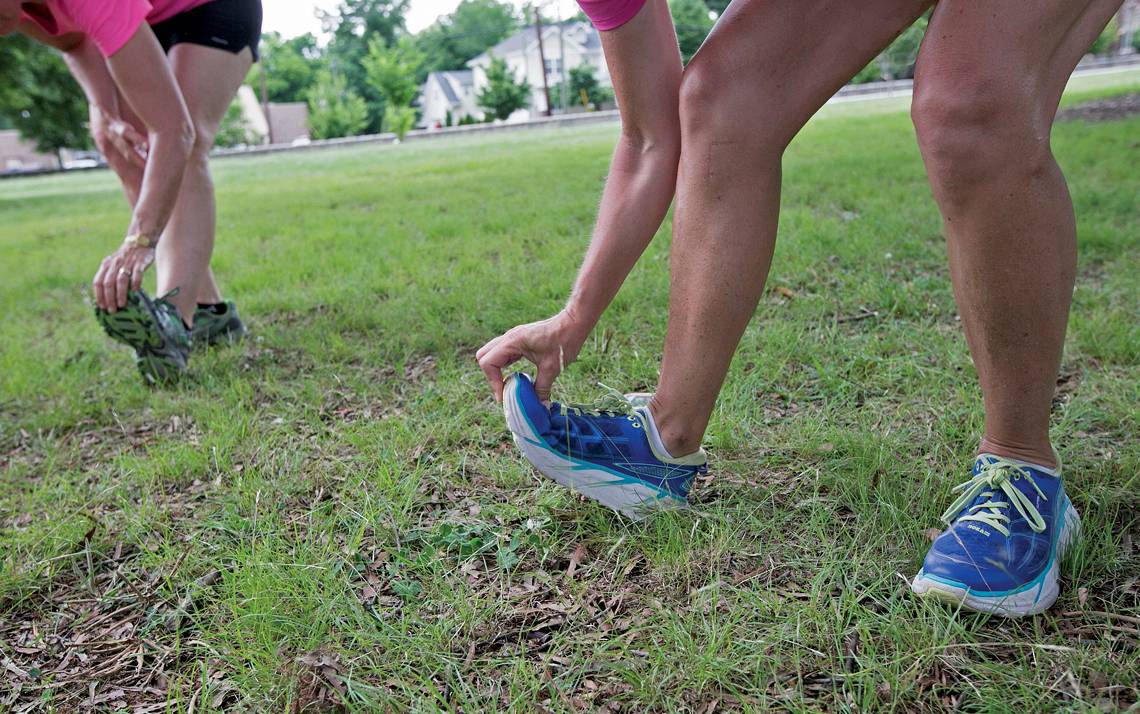 Duke has been recognized for its efforts to create a culture of wellness on campus through physical activity.
"Exercise is Medicine," a global health initiative managed by the American College of Sports Medicine, awarded Duke with a silver designation for engaging with staff, faculty and students in education initiatives and making movement part of daily campus life.
Duke is one of 139 campuses recognized this year and one of 56 to receive a silver designation.
Julie Joyner, program coordinator for Healthy Duke, said the recognition is a step forward for the Healthy Duke initiative.
"The award demonstrates Duke's commitment and progress toward creating a culture of health," she said. "It recognizes that well-being is a core value of our institution."
This is the first time Duke has received recognition from Exercise is Medicine.
The application requires sponsorship from campus, clinical services, faculty and students. Joyer in collaboration with Janet Prvu Bettger, an associate professor of orthopaedic surgery; Bill Kraus, professor of medicine in cardiology; Felicia Tittle, executive director of Duke Recreation & Physical Education; and a team of undergraduate students submitted the application for the recognition.
In the application, they noted programs and resources like Healthy Duke's wellness portal, My Health, Walk with a Doc, a one-mile walk with healthcare providers open to Duke and Durham community members, and a proposed one-mile walking trail on campus.
"This award shows our commitment to promote physical activity as a vital sign of health for our students, staff, faculty, visitors and surrounding community," Bettger said. "Reaching silver on our first application indicates strides and the opportunities for growth and innovation ahead of us at Duke."
See the full Exercise is Medicine list of recognized campuses here.
Got a personal fitness or #HealthyDuke story, please share it with us.