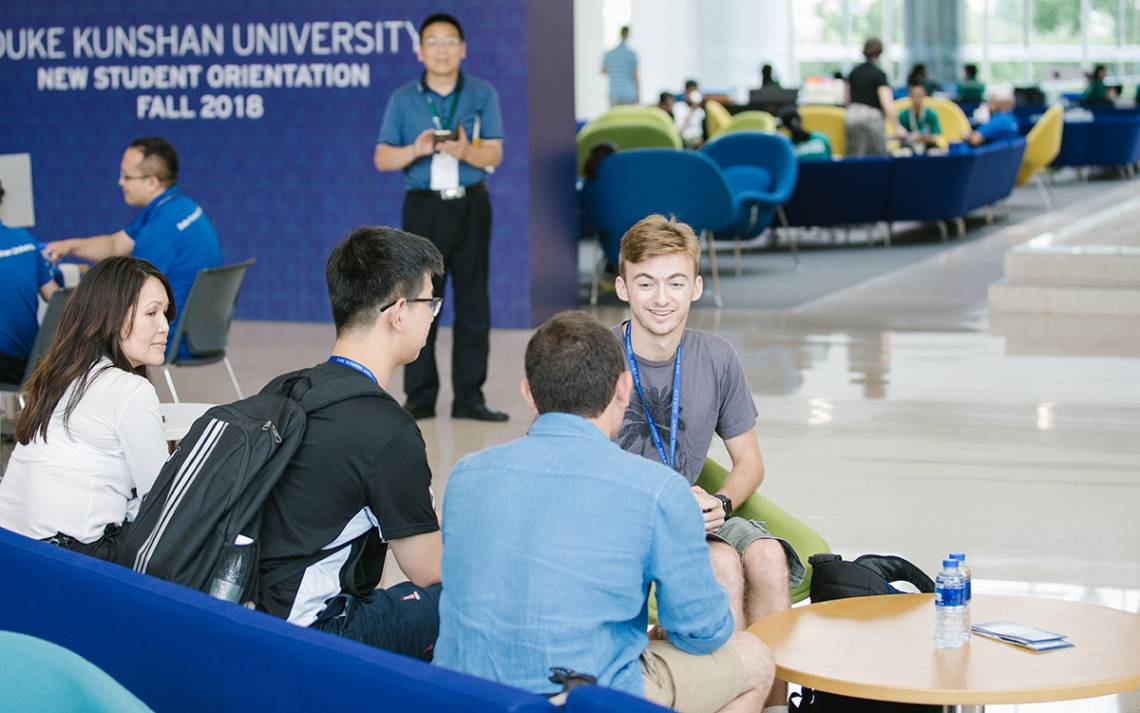 Thanks to campus visits and video meet-ups, many of the students in Duke Kunshan's first undergraduate class have been chatting and texting and communicating via WeChat for months.
But this week, the virtual introductions turned into more concrete relationships as the 266 students from 27 countries finally got the chance to meet in person in China.
On Monday, students and their families, assisted by green-shirted volunteers, started moving in belongings to their rooms in the Conference Center. The students and families also toured campus, ate together and easily mixed with one another.
On Tuesday, the official business began with an academic symposium in the morning, followed by the school's first convocation in the afternoon. (Read the symposium's keynote address by College Board Executive Director Ben Wildavsky here.)
At the start of Tuesday's convocation at the Kunshan Poly Grand Theatre, the more than 1,000 people in attendance clapped loudly as the Class of 2022 proceeded in; the applause continued as they were followed in by the faculty.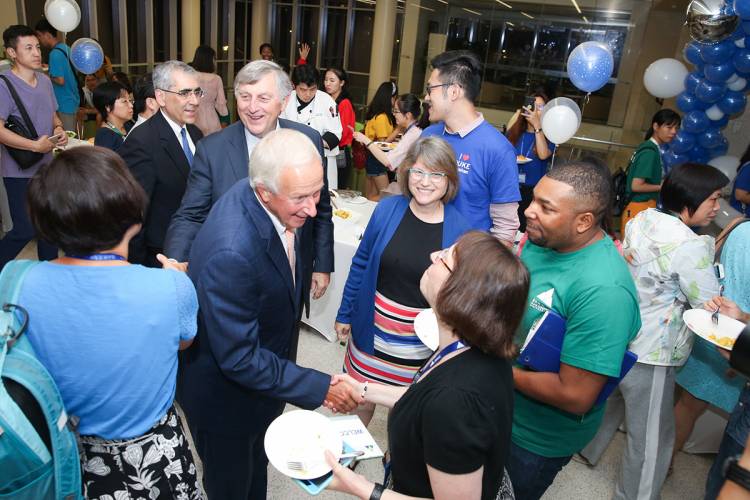 During the two-hour ceremony, Duke Kunshan and Duke leaders spoke about how Duke Kunshan came about and what it aspires to be.
Video of students talking about why they had chosen to be part of the pioneering Class of 2022 – and with parents offering best wishes to their children -- prompted enthusiastic applause.
The audience also showed its appreciation for a video of faculty welcoming the students.
During convocation, the students received their first class assignment – coming up with a name for the school's new robot mascot, whose likeness was unveiled Tuesday.
After the ceremony, many students and parents headed across the street to the newly opened Dayu Bay Commercial Street, which features a Starbucks, a dozen restaurants, convenience store, social hall, clothing and sporting good shops, and more. Later this week, a new sports bar will open and its wall decorations will include Duke jerseys and pennants.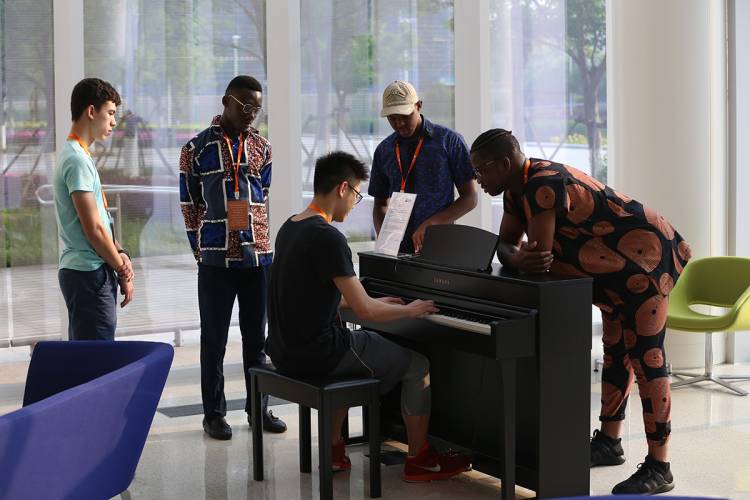 Later this week, students begin a two-week orientation. Classes start Aug. 28.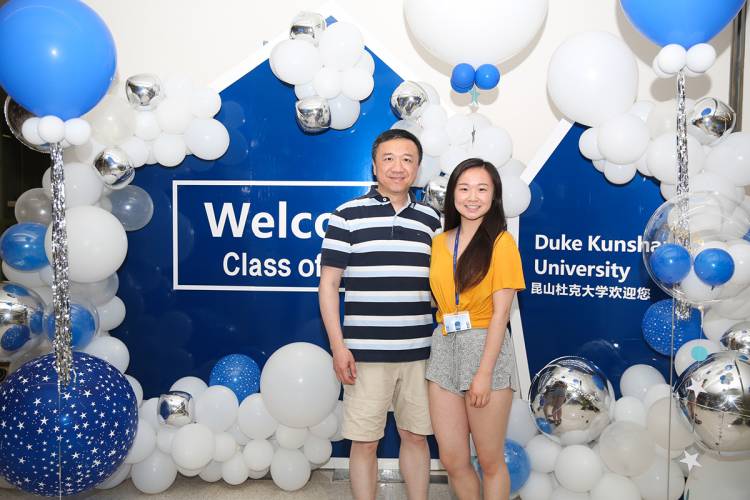 Photos courtesy of Duke Kunshan University.
More Stories