Working Together on Opposite Sides of the Globe
Collaboration among Duke staff helps shape Duke Kunshan's undergraduate launch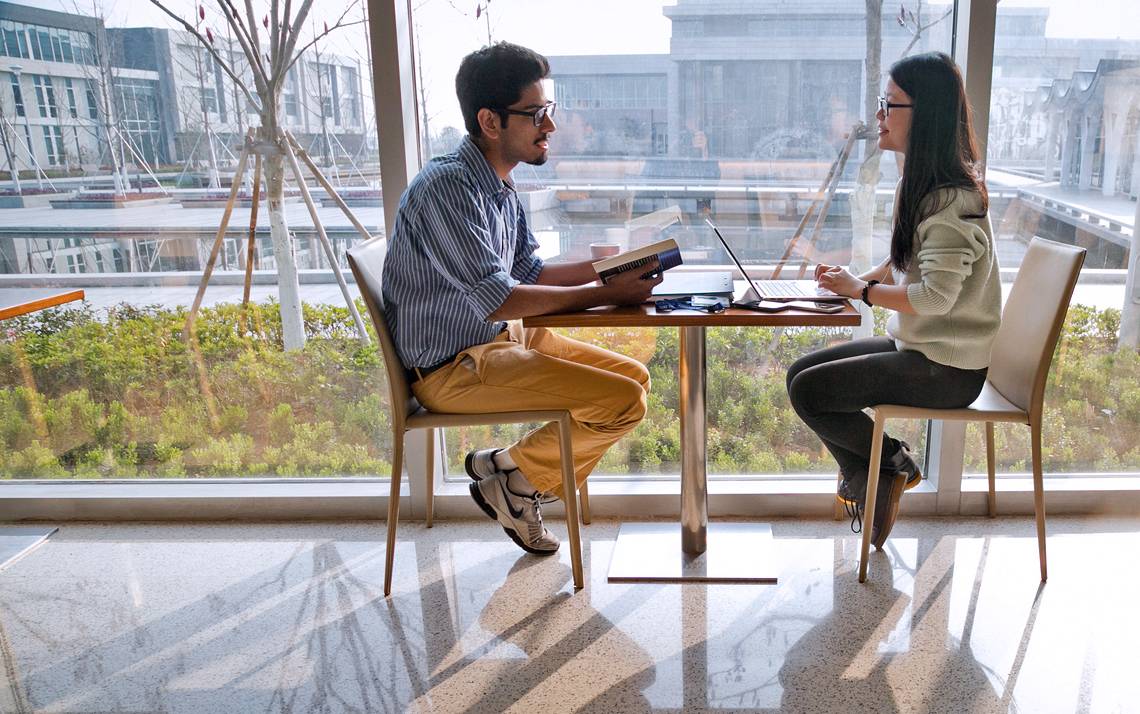 For more than a year, staff members at Duke University have helped their counterparts at Duke Kunshan University prepare for the launch of its undergraduate program.
From building a new digital student record system to figuring out student government, there was plenty to discuss. And with 12 time zones separating Durham and Kunshan, these discussions often unfolded on conference calls that took place around dawn or well after dark.
"We're working when they were sleeping, and vice versa," said Julie Barker, executive director of the DKU Support Unit. "It's become part of what we do. We don't really think about it. It's just exciting to be a part of this project and those calls are helping make it a reality."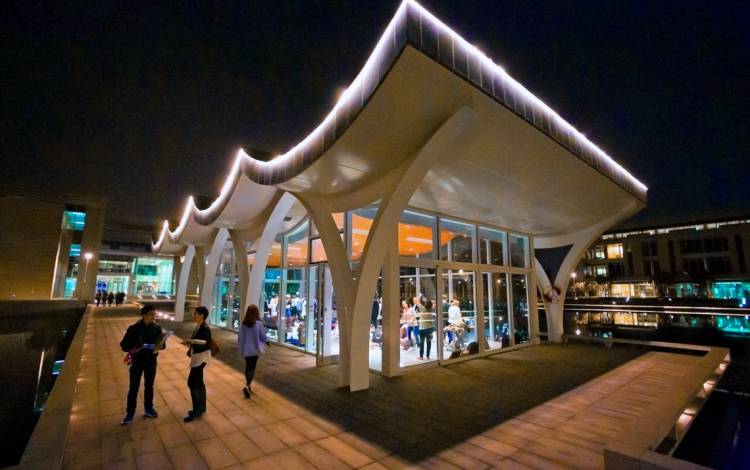 That reality hits this week as Tuesday's convocation will be the ceremonial start of Duke Kunshan's fall semester and the first chance to welcome roughly 265 undergraduate students to campus. This is what all those conference calls were for.
"People have put a lot of hours into us getting to this point," said Wayne Thompson, Duke Kunshan 's associate dean for Student Information Services and Systems. "It's very exciting and very satisfying. This was the result of true collaboration."
Opened in 2014 as a partnership among Duke University, China's Wuhan University and the City of Kunshan, Duke Kunshan has offered a handful of master's degree programs, as well as a semester-long global education program for undergraduates.
But starting this month, Duke Kunshan will offer a four-year program modeled after the liberal arts and sciences tradition. Graduates will earn bachelor's degrees from both Duke University and Duke Kunshan University.
The decision to start the undergraduate program at Duke Kunshan was approved by the Duke University Board of Trustees in late 2016 and made official in the spring of 2017. With less than two years to get the program up and running, the move forced faculty and staff at both Duke University and Duke Kunshan to work together to tackle some large challenges in a short amount of time.
Putting together the first class wasn't easy as recruiters needed to find students who would be well-suited for the unique experience of Duke Kunshan.
"We're literally searching around the world for the best students to come to Duke Kunshan University," said Jennifer Bailey, Associate Director of the Office of Student Recruitment for Duke Kunshan.
The admissions process had its own quirks. While most applicants from outside of China had an application timeline familiar to colleges in the United States, the Chinese process was different. The standardized test that is a major piece of the Chinese admissions equation doesn't occur until June. And results aren't known until early July.
"We didn't know quite what to expect, but we had great success," said Liz Hutton, who served as Duke Kunshan's executive director of business processes and worked with the admissions office.
As the class was coming together, work was underway at Duke Kunshan to make sure students had what they needed once they enrolled.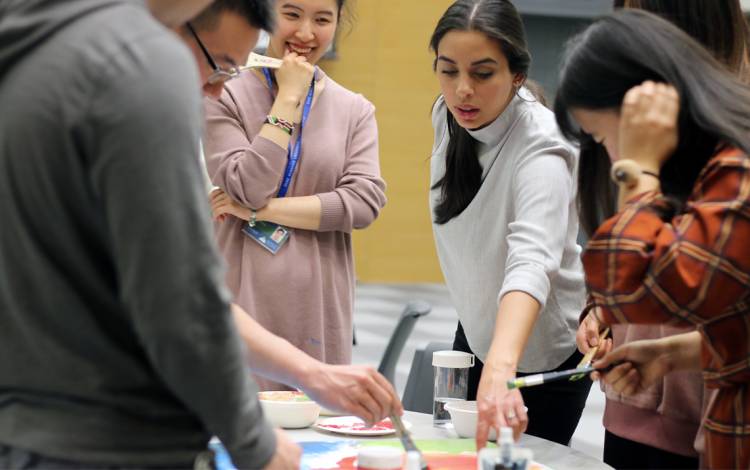 Since 2014, Duke Kunshan's online student record system, like much of its IT infrastructure, was maintained by entities at Duke University. With more data and a larger pool of users, the introduction of undergraduates meant Duke Kunshan needed to build its own systems, a process that required plenty of guidance from experts back at Duke University.
"Everybody understood the task at hand and the short time frame that we had to get everything done," said Bob Johnson, senior director for communication infrastructure and global strategies for Duke's Office of Information Technology.
In addition to jumping on their share of conference calls, Duke University staff members from the Office of News & Communications, Duke Libraries, Facilities Management and Student Affairs also paid visits in Duke Kunshan in recent months. They helped with, among other things, communication and media outreach planning, implementing an online system to manage student housing and developing a framework for student government.
"It was so much fun," said Charlie Clausen, a residence coordinator with Duke Student Affairs who made the trip. "We were trying to navigate what 'joint venture' means and doing some American things, some Chinese things and seeing how they can work together to serve all students well."