Camping Trip Connects Family for Five Generations
A beautiful lake becomes an annual destination for Meghan Jones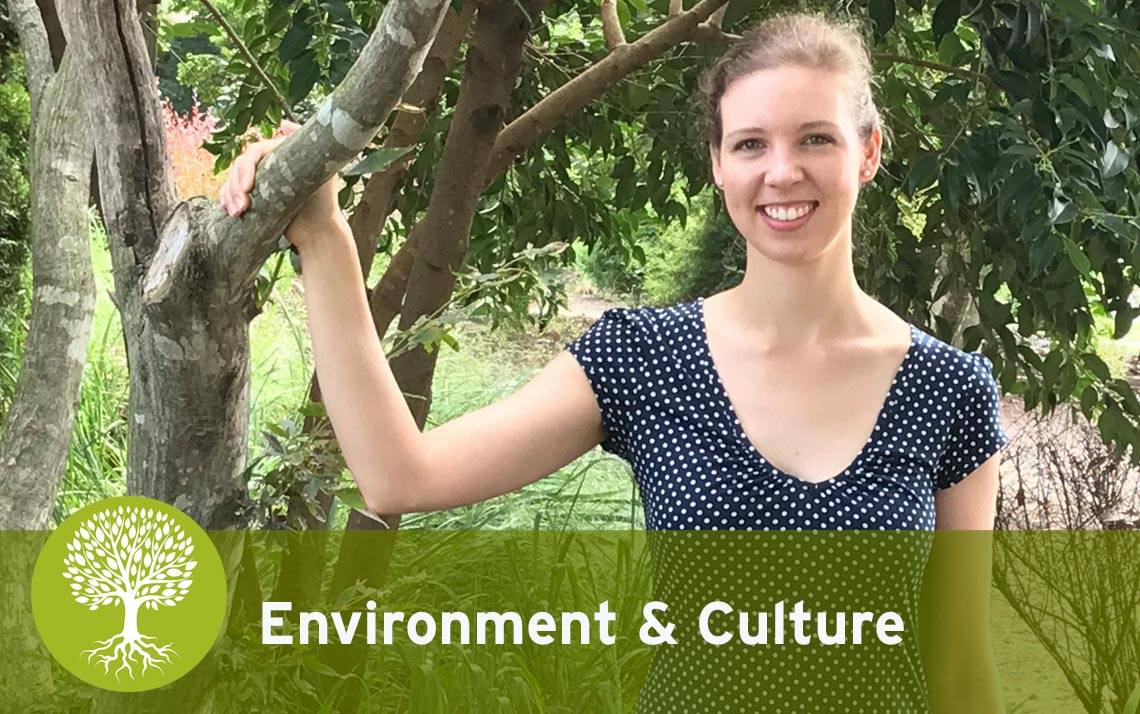 For five generations, Meghan Jones' family has trekked into a secret wilderness in Vermont to find something special – a connection with each other and the environment.
The tradition dates back to her dad's family, who were map surveyors in Vermont years ago. They discovered a beautiful lake that soon became an annual camping destination. The trip began as a men's get-away but expanded to include the entire family.
"It's pretty physically demanding," said Jones, who went to Duke as an undergraduate and recently completed the Duke Physician Assistant Program. "We take a pickup truck, and we stack two rowboats on top of each other. We fill those rowboats with coolers, food, a chainsaw, tent, chairs, whatever you need to go camping for a weekend."
They then drive through the forest, unload the rowboats, and make their way across the lake to their weekend camping destination. Once there, all the distractions from their normal routines drop away. No work or school. No cell service. No social media.
"The stars up there are just so beautiful because there is almost no light pollution," she said. "I like just sitting around eating dinner and sitting around the camp fire and talking with people in a low-stress environment."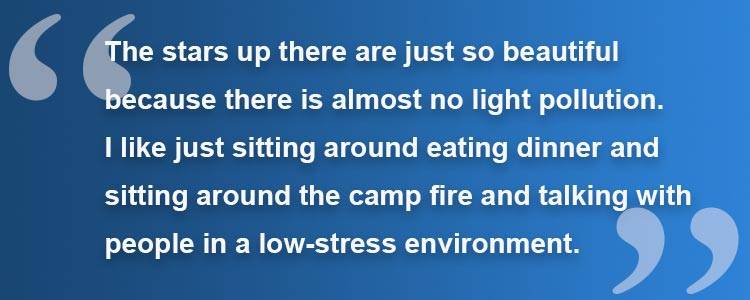 Jones got married in 2013, and her husband Andrew now makes the trip, too. The family welcomed the new addition in a special ceremony during their annual camping trip.
"It rained and poured on our wedding, and we had planned to do a sparkler exit, so we didn't get to use them," Jones said. "My dad ended up bringing them all up to Vermont for the camping trip, and my family lit them in the fire and made a tunnel for us to run through."
She attributes such experiences with family as providing her with a strong sense of community and wellbeing in her life. When she read about the Healthy Duke photo contest last spring, the camping trip immediately sprang to mind.
"It's really refreshing to just get away from it all and talk with family," Jones said. "It's just an opportunity for us to just love each other better."
The annual camping trip is an experience that she hopes to share with her children one day in passing down the tradition of her family.
"I think going on the trip is always a good reminder of what's really important and not being swept away with being online or being on Facebook, just allowing yourself time to really connect with people and remember that is really important in life."
See other Healthy Duke stories.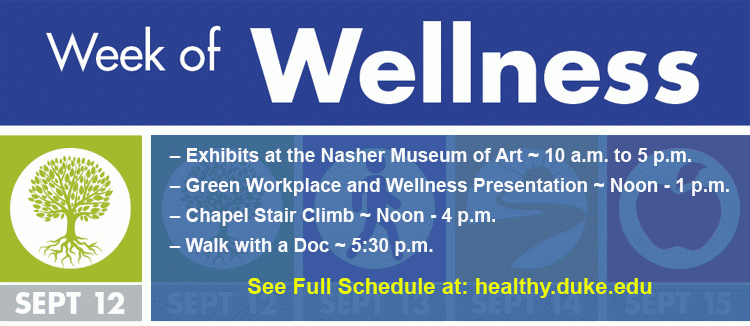 Attending a Week of Wellness activity? Please share your pictures and wellness insights on Twitter, Facebook and Instagram using #HealthyDuke. Or send your picture to working@duke.edu.