Dining Earns a Gold by Going Green
Duke Dining's sustainable procurement plan receives top honor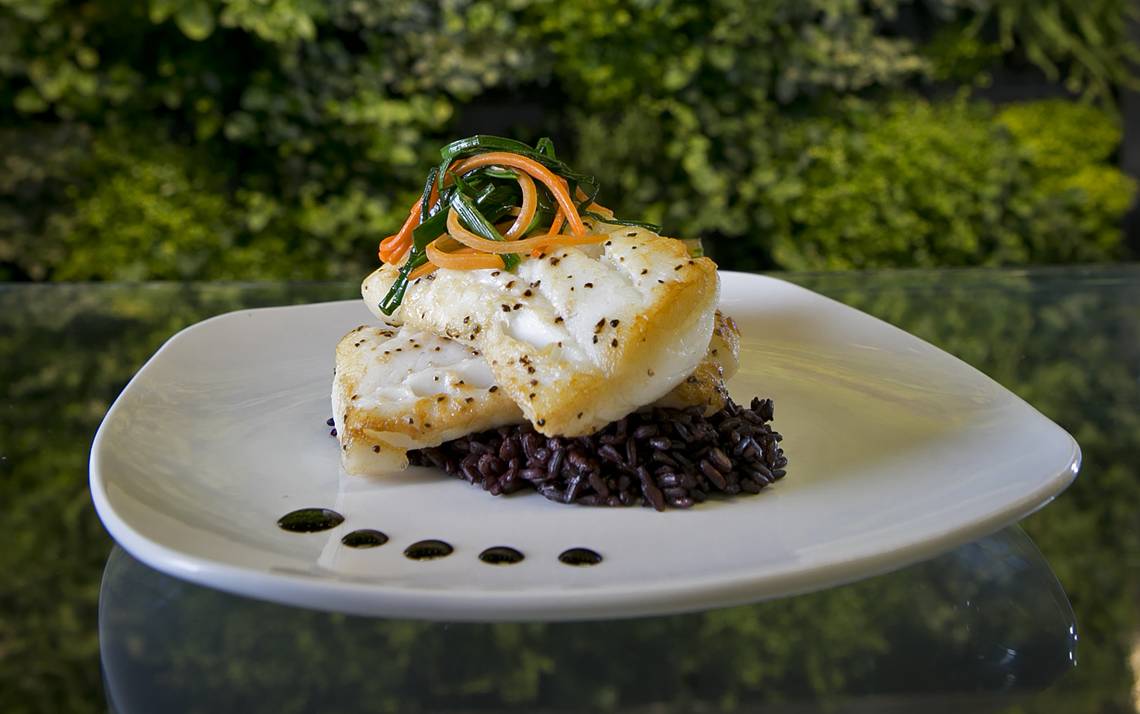 For Marcus Carson, Duke Dining's sustainability and quality assurance manager, a good cup of coffee isn't enough.
If it's certified organic, fair trade and bird friendly, that's a start. But if it's going to be sustainable enough to be served in Duke-run dining facilities in the future, Carson has a few more questions.
For instance, how well do you know the farmer who grows your beans?
"We want to see who would jump at the chance to tell their sustainability story," said Carson, who joined Duke Dining last year.
Carson's job is to enact the sustainability plan that earned Duke Dining gold status for procurement practices in National Association of College and University Food Services' 2017 Sustainability Awards in May. Duke also took home the association's Loyal E. Horton Dining Gold Award for Multiple Concepts/Marketplace for The Brodhead Center.
The winning sustainability plan, which was authored by Executive Director for Dining Services Robert Coffey and former Assistant Vice President of Student Affairs for Housing, Dining and Residence Life Rick Johnson, took shape over two years of collecting feedback from focus groups of students, faculty and staff.
What made Duke's plan different was its broad-based nature. Duke aims to purchase products that are local, organic, humanely raised, never treated with antibiotics or hormones, fair trade and, in the case of seafood, sustainably caught.
Understanding that finding items that fit all requirements would be difficult, the plan prioritizes the criteria for each type of product, allowing Duke to address the most important goals first.
"When you do this across all of the categories of food products we purchase, it allows us to be really strategic and develop our program over time," Carson said.
Carson said that roughly 90 percent of the chicken served in Duke Dining's facilities – Marketplace, Trinity Café and Freeman Center – is locally sourced and free of antibiotics and hormones. Duke is also one of 13 universities in the country – and three in the southeast – to be certified by the Marine Stewardship Council as only serving sustainable seafood.
Carson is constantly trying to inch Duke Dining closer to meeting all of its sustainability goals, but much like he's doing with coffee suppliers, progress is measured one question at a time.
"You can put together the most impressive sustainable procurement policy you can think of, the highest standards, but at the end of the day, it's about identifying suppliers that meet these standards, building a relationship and really understanding the product that they're offering," Carson said. "… It's really about doing the legwork."