Exercise for Free at Local Gyms
Faculty and staff have 'no-obligation' trial at 33 locations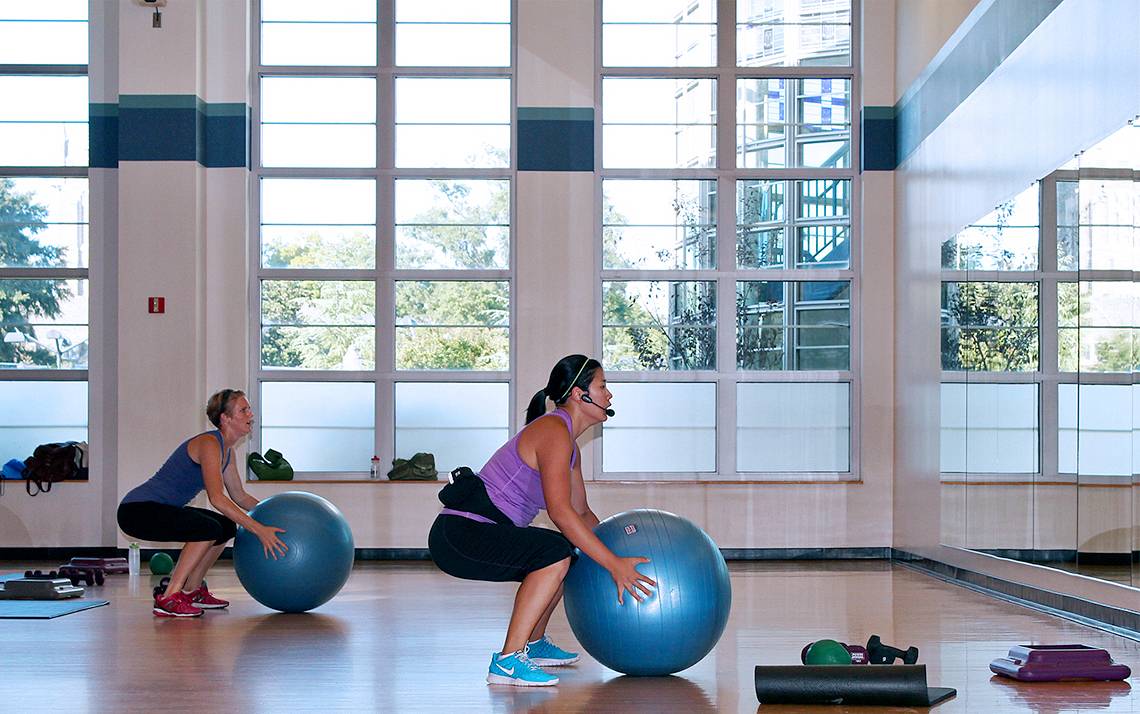 Throughout the month of October, Duke employees can workout for free in gyms and recreation centers across the Triangle.
From Oct. 1 to Nov. 4, staff and faculty can choose from more than 33 locations to visit as part of a free, three-visit trial through the Duke Fitness Club. Spread across the Triangle, options include local YMCAs, O2 Fitness clubs and Wilson and Brodie recreation centers on Duke's campus.
Three visits can be made with each pass and employees can request access to up to three different gyms. Passes are no charge through LIVE FOR LIFE, Duke's employee wellness program. Only Duke employees are eligible to use a pass – not family members.
"With fall's colder weather approaching and a need for more indoor recreation options, it's a great opportunity to see what kind of facility and routine works best for you," said Katie MacEachern, fitness program manager with LIVE FOR LIFE. "Best of all, it's a no-obligation trial."
Find a list of eligible gyms and sign up to try one with this online form.
After trying one of the participating gyms, employees can join with discounts provided through the Duke Fitness Club program, which partners with local businesses to offer discounted memberships, waived fees and more. There are more than 30 member facilities spread from Raleigh as far north as Roxboro.
Joining a gym through the Duke Fitness Club requires at least a three-month commitment, but after that period, participation is available on a month-to-month basis. Signup for facilities can be done online or with the help of LIVE FOR LIFE staff. Membership dues are arranged through payroll deduction. More information can be found on the Fitness Club website or by calling (919) 684-3136.
Nearly 3,000 Duke staff, faculty and family members are enrolled in the Duke Fitness Club, which is open to all Duke employees and their spouses and dependents.