West Union Reopens for Breakfast, Lunch and Dinner on Aug. 27
The newly renovated venue offers dining options for everyone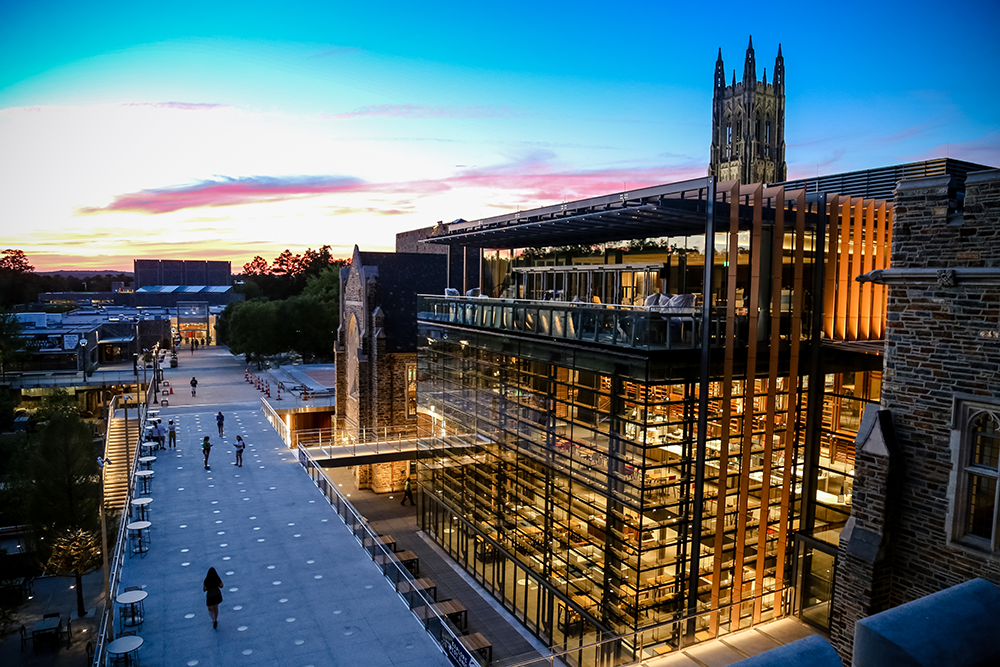 The campus' newest eating facility is also one of its oldest. The renovated West Union Building will open Saturday. Thousands got a sneak preview Wednesday.
Twelve of West Union's 13 venues are operated by local restaurateurs, bringing Durham's nationally recognized foodie culture onto campus and contributing to the economic vitality of Duke's home town.
Dining options include Southern comfort food, Chinese dumplings, ramen, pizza, pasta, Indian cuisine, steak, sushi, and more. Vegetarian and vegan diners will find a wide range of options throughout. And if all you want is a cup of coffee, you'll find that here too. 
Throughout the building are spaces where community members can take a break, hold a meeting, connect with friends, and meet new people.
The Daily Meal just named Duke the top college for food in America.
Larry Moneta, vice president for student affairs, said he loves seeing people come into the West Union for the first time. "It's just a great place to be," Moneta said. "We really hope the whole Duke community will gather here and enjoy each other's company in this wonderful building." 
Modern amenities seamlessly coexist with historic features of the building, including gleaming woodwork and grinning gargoyles. 
A "Big Welcome" opening ceremony will be held Sept. 2. Find out more at westunion.duke.edu.
And take a look back as a new era begins for the renovated West Campus building.