How Small Moments of Praise Make a Big Difference
Simple displays of gratitude help to build culture and relationships
Prior to the pandemic, Nicole Yates was speaking with her lab colleagues about ways to build a positive culture among their team of around 50 people. Recalling how a manager in a different lab, Kelly Seaton, wove displays of gratitude into their team's work routine, Yates' colleague Stephanie Langel suggested that, in weekly meetings, Center for Human Systems Immunology (CHSI) team members should have a moment set aside specifically for delivering small doses of praise to their colleagues.
Moving the idea forward, Yates and Seaton created a short online survey that allowed the lab's staff to thank a team member for a kind gesture, good work or timely help. Each week, the survey submissions were read out loud in lab meetings.
"It's very simple, just three or four questions, your name, who you're expressing gratitude for, and what they did," said Yates, a research laboratory manager who works in the lab of CHSI's Dr. Georgia Tomaras. "That could be lending a hand cleaning up after a long day or helping someone figure things out if they made a mistake."
During pre-pandemic in-person weekly lab meetings and recent virtual ones, the period when the shout-outs were read, or delivered in the moment by participants, has become a favorite part of the lab's weekly routine.
"We wanted to make sure that, even if we were feeling a little disconnected, and things were kind of tough, there are still things people are doing to help each other," Yates said.
Whether a public display of gratitude during a meeting, or in small personal conversations, finding opportunities to praise colleagues for work they've done, or help they've given, is a proven way to build a positive mindset, strengthen connections with collaborators, and create a supportive workplace culture.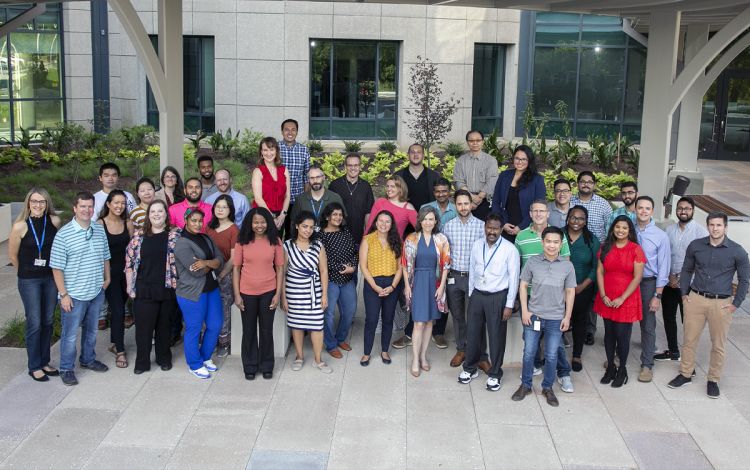 According to a 2022 global survey from Achievers Workforce Institute, the research arm of the Achievers human resources consulting firm, 52 percent of workers stayed in their job because they feel valued and supported.
"I think it makes a difference in a lot of departments," said Laura Weisberg, associate professor in the Department of Psychiatry and Behavioral Sciences at Duke. "The person on the receiving end feels seen, recognized and acknowledged. And I think for all of us, it can nurture motivation and the drive to do better."
Even in small doses, praise can help make your workplace a more productive and positive place.
Build a Positive Mindset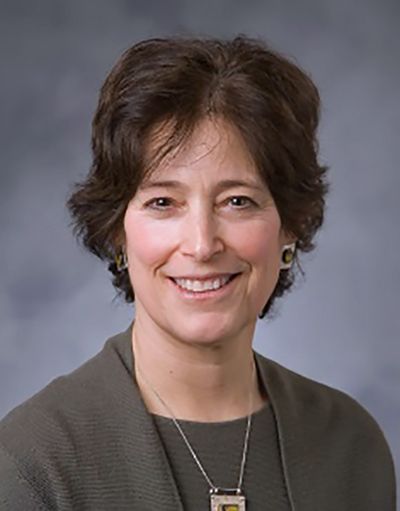 Part of the Duke faculty since 2000, Weisberg is a child and family clinical psychologist who specializes in treating patients with eating disorders. She said it's common for people to dwell on negative criticisms, internalizing them and potentially developing a habit of harsh self-criticism.
"The way that shows up in the workplace is that people may feel that if they aren't hard on themselves, then maybe they won't do as good a job," Weisberg said. "But there's no evidence that being so self-attacking is of any benefit."
That's why taking advantage of opportunities to express gratitude for colleagues' good work, or helpful gestures is important. The report from the Achievers Workplace Institute showed that 90 percent of employees said they work harder when they receive recognition, and 92 percent said that, when they're recognized for a specific action, they're more likely to do it again. 
"It gives us a nice hit of something positive that contributes to us continuing to make an effort, as opposed to when we feel like we're doing our best but it's in a vacuum and nobody sees us and nobody recognizes us," Weisberg said.
Weisberg recommends delivering positive feedback a soon as possible after a colleagues does something worthy of it. And when showing gratitude, it's helpful to be specific about what you're praising.
She also said that by training yourself to look for more opportunities to praise others, it helps you bring a more positive outlook into your workday.
"Unfortunately, a lot of times, in the workplace, everyone is under immense stress and pressure," Weisberg said. "When we're in that kind of mindset, we aren't noticing the positives so much about ourselves or other people. Being able to reorient toward noticing what people are doing to make you smile, or that helps you feel supported, is helpful."
Strengthen Bonds With Collaborators
In his role as the manager of database and application development with the Duke Cancer Institute, Bose Kamineni and his team are often sent requests from researchers and department leaders to sift through large amounts of data to find answers that can power medical breakthroughs and improvements to patient care.
To do this, Kamineni's team often has to work with groups to refine their requests, and collaborate with IT pros, research administrators and others to develop digital tools and access the data to find the best answers.
"All of these relationships mean a lot to us," Kamineni said of his collaborators.
To show appreciation for contributions and to deepen connections, Kamineni often sends shout-outs to the Making a Difference blog operated by Duke Human Resources. He's thanked Duke Cancer Institute colleagues for taking time to fix a pressing issue, and staff members of the Office of Information Technology for providing timely and thorough assistance when he runs into hurdles. 
"When members of a team know they're appreciated, it makes a lot of difference," Kamineni said. "That's something that can keep morale high."
Set a Healthy Culture
The bits of praise shared during the weekly meetings of the CHSI lab have not only brought a positive vibe to the team and helped maintain a feeling of connecting during the pandemic, but Nicole Yates points out that it's also helped create a supportive culture that she hopes will endure.
"As our team has expanded, and we've brought in new people, it really gives people an idea of what our culture is," Yates said. "We have a supportive culture and whenever new people see what others get shouted out for, it really gives them an idea of what we value."
According to the 2022 LinkedIn Global Talent Trends report, 40 percent of respondents listed colleagues and culture as a top priority when looking for a job.
"It definitely helps you focus on the positives," Yates said of the emphasis on praise. "We all have things that go bad in our day. People make mistakes. But this helps you focus on the good things people are doing."
Send story ideas, shout-outs and photographs through our story idea form or write working@duke.edu.