Farm Trip Builds Bonds Between Nurses, Earns a Duke Time Off Photo Prize
Longtime Duke colleagues use time away from work for adventure together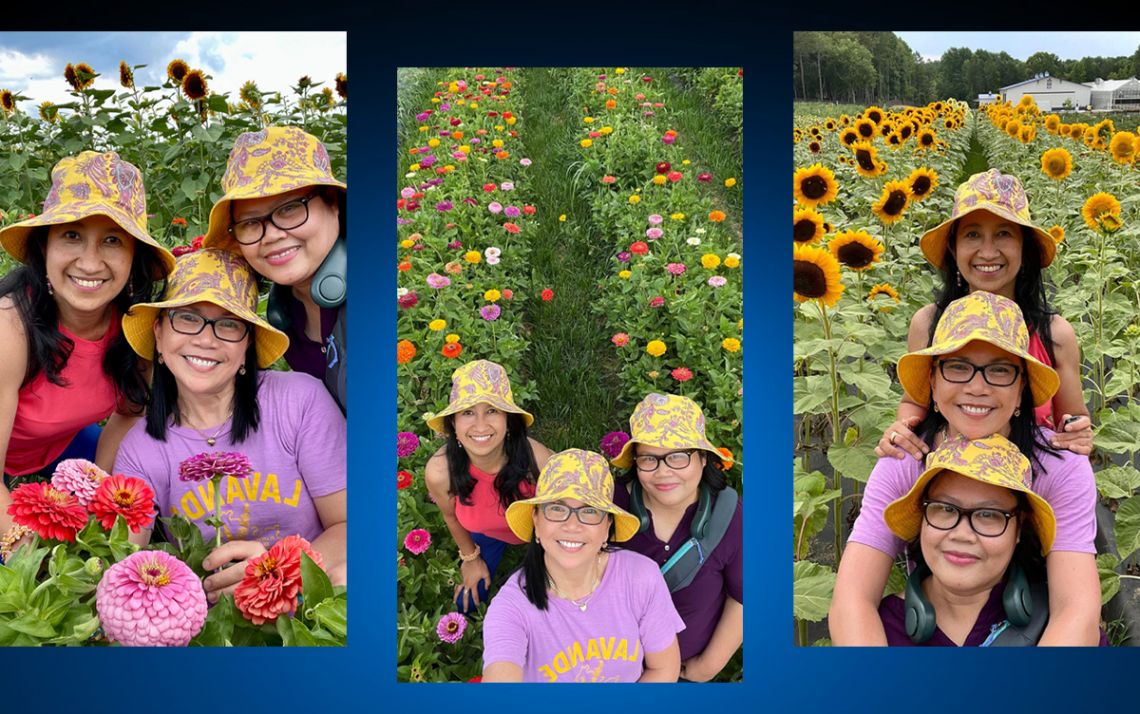 On a pleasant Sunday in late June, Ethel Manahan, April Ferido and Cecilia Reyes met at Eno River Farm for a day of picking berries and catching up. All three staff members are clinical nurses at different Duke hospitals, but with busy schedules and different workspaces, they're always looking for opportunities to spend time together away from work.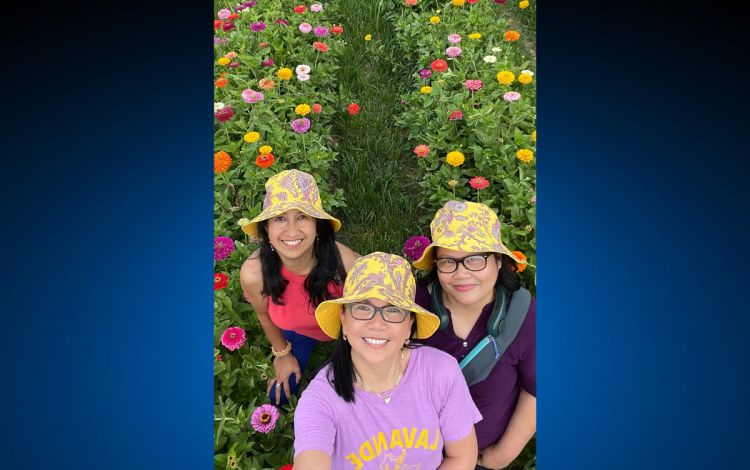 "We've been friends for a while, so these trips are a good time to catch up and share what's going on with our families and work," Manahan said. "It's mostly to reconnect, destress and have fun."
The trio met while working alongside one another in Duke University Hospital's post-anesthesia care unit (PACU) starting around 2010. While Manahan moved to Duke Regional Hospital's PACU in 2013, the three have stayed close and enjoy traveling together to destinations such as Charleston, South Carolina; Virginia Beach, Virginia; and the North Carolina Mountains.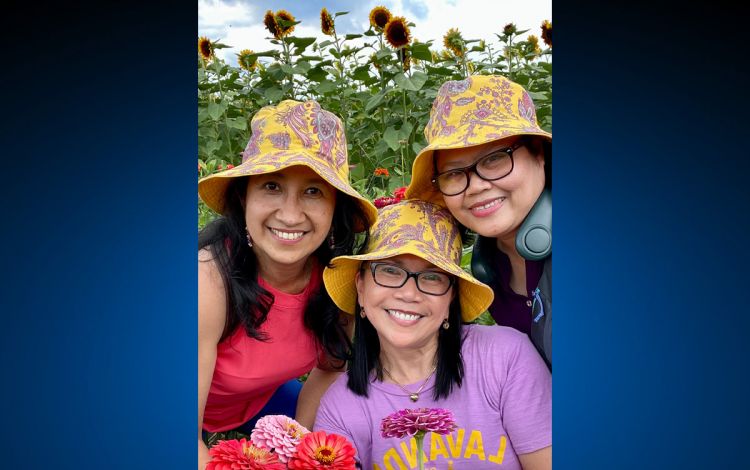 The trip to Eno River Farm in Hillsborough on June 26 gave the trio a chance to enjoy the sunshine, pick berries, try some fresh ice cream and enjoy fields of flowers.
"We thought we were just going to be picking blueberries and blackberries, but we ended up really enjoying the sunflowers and all of the other flowers," Reyes said.
While wandering through a field of sunflowers, all three took advantage of the setting, grabbing selfies with one another and submitting them to the Duke Time Off campaign. And these photos were selected as our third winner of the campaign, netting the colleagues Duke beach towels courtesy of Duke University Stores.
To be eligible for prizes in the 2022 Duke Time Off photo campaign, photographs must be taken between May 25, 2022, and Aug. 8, 2022, and shared by current University and Health System staff and faculty during the same time
During the campaign, the Working@Duke editorial team will award Duke-themed merchandise from the Duke eStore. All pictures shared throughout the course of the campaign – May 25, 2022, to Aug. 8, 2022 – will be in the running for these grand prizes:
A "Classic Package for Two" at the Washington Duke Inn, which includes a king or double/double room for one night and full breakfast for two in the Vista Room or room service. Sunday brunch is not eligible.
A Walking with Lemurs tour for four with Lemur Center Executive Director Greg Dye –courtesy of the Duke Lemur Center.
How to share your 2022 summer pictures:
Post and tag a photo on Twitter, Instagram or Facebook with #DukeTimeOff. Tell us what you're doing with your time away from work. Remember to include #DukeTimeOff in your post, so we can find your snapshots on social media.
If you're not on social media or prefer to share your picture another way, upload your picture here.
For submissions with multiple photos, only the first picture will be considered for the contest. Collage photographs and videos are not eligible for prizes. The deadline for submissions is 12 p.m. Aug. 8. Winners will be announced on Working@Duke in late August.
Send story ideas, shout-outs and photographs through our story idea form or write working@duke.edu.