Design a Sign Showing How You Stay Safe at Work
Create a sign capturing how you practice safety and prevent workplace injuries for National Safety Month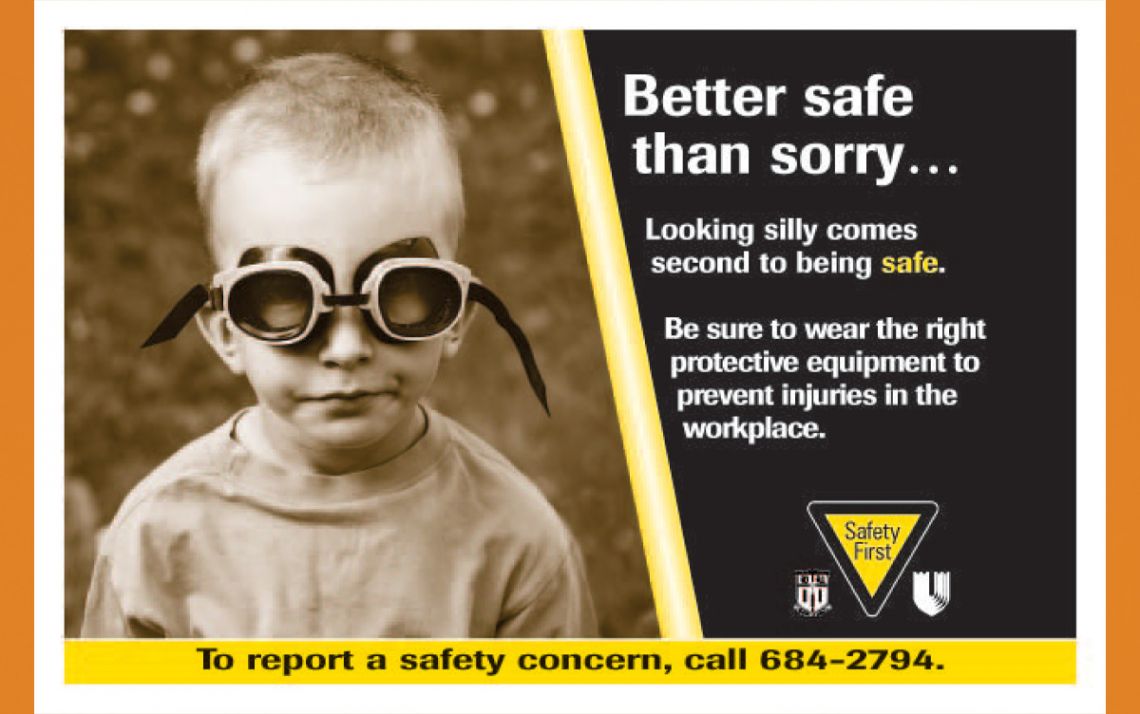 Duke's Occupational & Environmental Safety Office and Workers' Compensation Administration want to see how you promote safety in your school, department, or unit.
Design and submit a sign for a chance to win a prize during National Safety Month in June.
As part of National Safety Month, established by the National Safety Council as a national campaign to increase awareness of safety in the workplace, Duke University and Duke Health System faculty and staff are encouraged to create a sign highlighting safe practices, or hazards to avoid.
"We want to see something that's going to promote safety culture in a positive and appealing way," said Chip Kyles, director of Workers' Compensation. "We have a lot of creative people at Duke who will use their talents to design cool signs and we're looking forward to seeing what we get."
Employees are encouraged to create a sign with images and text that illustrate safety practices relating to work at Duke such as washing hands, identifying fire extinguishers, or working in a secure workplace.
Signs must be designed and submitted between June 1, 2022, and June 30, 2022. Winners will receive a "Proud to be Working@Duke" T-shirt and will have an opportunity to have a version their sign produced by the Duke Sign Shop for use in the winner's work area, if approved by the Duke Occupational & Environmental Safety Office.  Signs should be designed and submitted with 8.5-by-11-inch dimensions.
The winning sign will be the one that best promotes how everyone plays a role in building a culture of safety in a creative, positive, and appealing manner.
"We define safety culture as the status when everybody knows what the hazards are in their particular work area and they take individual responsibility to mitigate those risks for their own safety and that of their coworkers," Kyles said.
Enter your sign here.
Send story ideas, shout-outs and photographs through our story idea form or write working@duke.edu.