How to Master the Craft of Creativity
These simple steps can help with finding fresh ideas and innovative approaches at work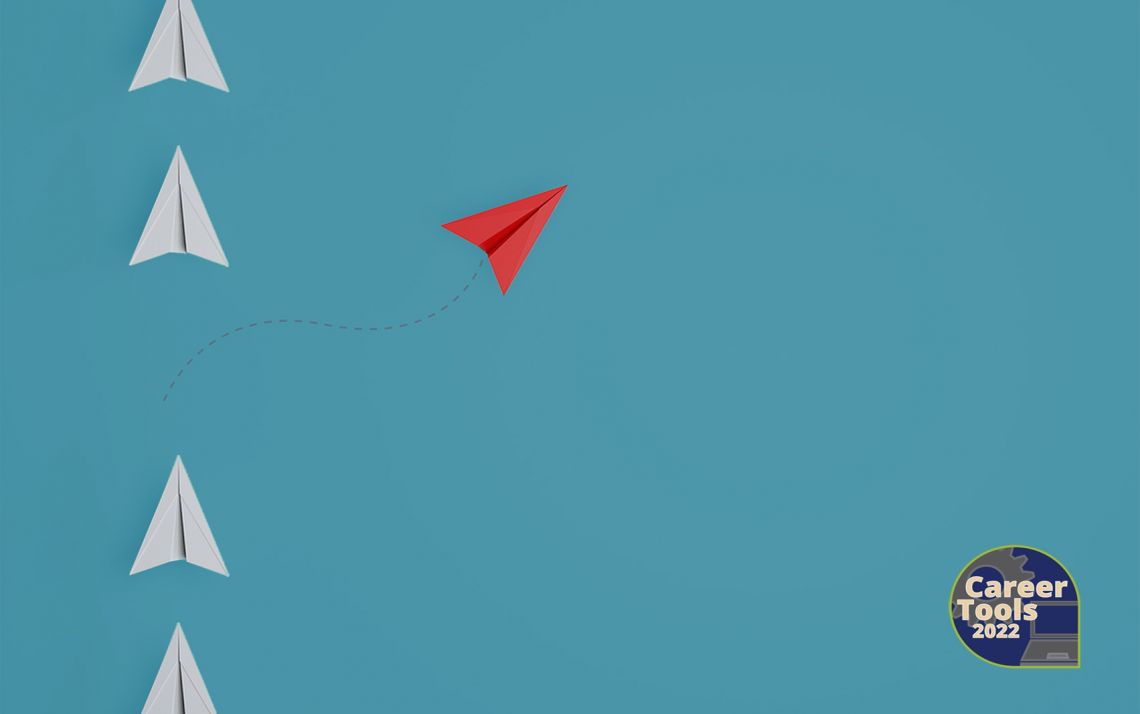 As part of his role as assistant dean of Duke University Chapel, the Rev. Bruce Puckett delivers about one Sunday sermon per month. Developing the monologues, which often run about 20 minutes in length and weave themes and lessons found in scripture with modern realities faced by the congregation, requires considerable creativity.
While Puckett often preaches how faith can guide people through complicated lives, the process of writing his sermons is fairly down to earth. He blocks off time to formulate and sharpen ideas on Wednesdays and tries to have a draft of his sermon ready by Friday.
"I find that the more I preach, the easier it becomes," Puckett said. "You develop these habits and practices that enable you to cultivate creativity."
Puckett's job features a prominent platform for his creativity, but colleagues across the Duke community are asked to harness their creativity in different ways all the time. It's a quality that looms large in any role that requires problem solving, innovative thinking and fresh ideas.
For people who rely on it often, creativity often isn't the product of some cosmic force or innate quality but instead is the result of practice. 
"In a way, you can see creativity as another muscle you're building," said Associate Professor for Duke Psychiatry and Behavioral Sciences Dr. Mira Brancu, an expert on leadership development and strategic thinking. "The only way to do that is through routine. You have to keep working at it and doing it consistently."
With help from some of Duke's most creative minds, here are some ideas you can use to make sure your creative spirit is there when you need it.
Make Creativity a Habit
Anyone who's had a good idea  in the shower, or in the middle of the night, knows that creative sparks can strike at any time, especially when the mind is free to wander. 
Brancu said that instead of waiting for unexpected moments of inspiration, consistently devoting space in your workflow to cultivating ideas can train your mind to spur creative thinking.
"Research shows that the writers who are the most productive and prolific don't wait for sparks of creativity," Brancu said. "What they do is create writing time blocks in their calendar, and they're ruthless about not allowing any interruptions during that writing time. Whether the creativity happens that day or not is beside the point. It happens only because they put themselves in the mindset of always writing during that time."
This approach has worked for Puckett, who spends a few hours on Wednesdays writing sermons. It also works for Brancu, who often devotes Friday mornings to writing. 
"During that time, your brain is a little bit more ready, and if nothing happens, it's not devastating because you have the next time," Brancu said. "Most of the time, though, if you sit there for an hour, you're going to produce something."
Make Creativity Communal
For Jordan Hale, associate dean and director of new student programs for Duke Student Affairs, creativity comes in handy when looking for new ways to approach familiar projects such as the many programs and events involved in new student orientation.
While Hale often has his own ideas, he's found that creativity truly flows when he and his team come together. Whether it's in the form of annual daylong retreats held – in non-pandemic times – away from the team's usual workspace, or regular meetings where members of his three-person team are encouraged to take deep dives into questions or hurdles they've encountered, the discussions are helpful in many ways. 
The sessions make team members better collaborators by sharpening listening skills and helping them gain a better understanding of how colleagues work. And by giving everyone a voice in shaping the ideas during the discussions, team members feel more invested in next steps.
"We usually come out of these meetings with really good ideas," Hale said. "And everyone can see some of themselves in those ideas."
Brancu said that creativity isn't simply a solo endeavor. While you may be able to come up with ideas on your own, discussing them with others can help refine or progress the idea, or provide useful new perspectives. 
"There are incredible sparks of exciting creativity that happen when you find time to spend with a colleague you admire and talk about ideas," Brancu said. "When you're sitting with your own ideas, you can get stuck really fast. But when you share ideas with other people, you can get their take and build on it."
Curiosity Breeds Creativity
As co-director for the Story+ program and a senior program coordinator for educational programs and digital humanities at the John Hope Franklin Humanities Institute, Amanda Starling Gould leans on her creative thinking often. She crafts project ideas for Story+, a six-week summer research program for students, and thinks of innovative ways to teach classes for Duke Innovation & Entrepreneurship and the Graduate Liberal Studies program.
One important factor in her ability to consistently find new ideas or ways of approaching her work is to simply keep her eyes, and mind, open.
Whether talking with colleagues, seeking out the work of other scholars – often in areas of study that stray from her own – or reading books, articles or op-eds, Starling Gould tries to expose herself to a consistent flow of new information and perspectives.
By stoking her curiosity, Starling Gould can ask the kind of questions that require creative answers or find inspiring first steps that can lead to innovative ideas.
"I don't feel like it's a turn-on, turn-off kind of thing, it's really about making connections," Starling Gould said. "I acknowledge that so much of what I do comes from different places, I'm just putting it together. I don't think any of this comes from isolation. I think it's about seeing things and asking, 'What if?' questions, or thinking 'Wouldn't it be cool if we put these things together?'"
Do you have a professional development or career story to share? Send story ideas, shout-outs and photographs through our story idea form or write working@duke.edu.