Happy 90th, Duke Forest
Duke's natural resource has welcomed research and recreation
Several times a week, Steve Anderson ventures into Duke Forest, puts on waders and steps into the rushing water of New Hope Creek, where he fishes out a sensor-filled pipe that collects vital data for a research project investigating the life cycle of streams.
Since arriving at Duke in 2011, Anderson, an associate in research with Duke Biology, has grown familiar with Duke's sprawling forest, studying invasive grasses, forest succession and pollution's effect on wetland organisms.
Away from work, Anderson can often be found hiking the forest's New Hope Creek South Trail, sporting a backpack-style baby carrier for his 1-year-old son, Eliot.
"I still find time to enjoy the forest because it's really great," Anderson said.
Covering roughly 7,100 acres across Durham, Orange and Alamance counties, Duke Forest was created in July 1931 and the Duke School of Forestry, the first graduate school of forestry in the American South, was born in 1938. Whether seen in yellowed photos and research notes or in the experiences of people who visit the forest today, the land has served as one of the nation's leading research forests and a place to find nourishing time for over 90 years.
"From day one, the mission has always been to be a place for teaching and research, beginning with understanding how managing the land could help restore the health and productivity of the land," said Duke Forest Director Sara Childs.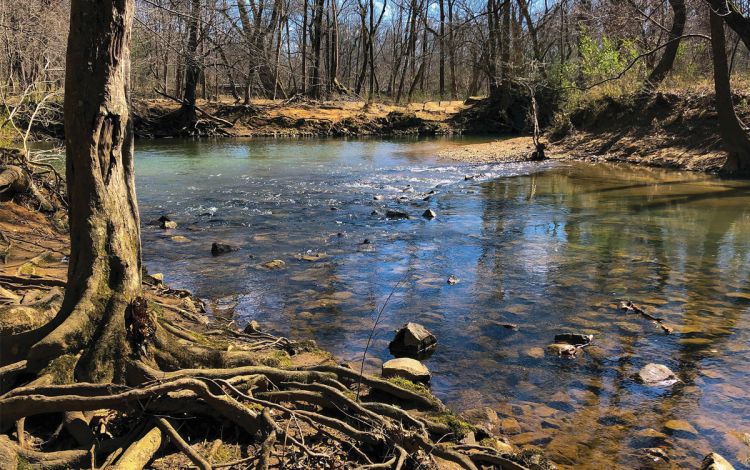 A Living Laboratory
In the mid-1920s, Duke University began buying parcels of forests and farms. At the time, the land that became Duke Forest didn't look all
that different from the areas that surround it.
Now, Duke Forest's six divisions are heavily wooded breaks in the suburban development that surrounds them.
The forest's initial mission was to be a laboratory where the understanding of forests and forestry practices could be advanced through action. That spirit lives on as, during the past academic year, 47 research projects were underway in the forest.
"Right from the beginning, this was a forest where you could do experiments," said James Clark, Nicholas Distinguished Professor of Environmental Science. "If you go back to the earliest days of the forest, it was viewed as a place to learn about forestry through experiments, rather than just watching trees grow and hoping something happens."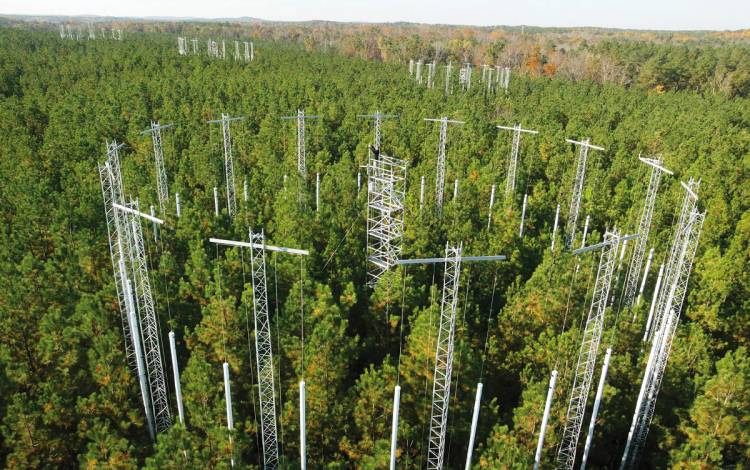 Over the years, Clark has organized or helped with projects to study the effects of hurricanes. He's used heat-trapping enclosures and ground-warming cables to see how trees react to changing temperatures and used massive towers that released carbon dioxide into the surrounding air to learn more about atmospheric change.
Researchers of today still rely on detailed notes and maps of their predecessors. Those include Clarence Korstian, founding dean of the Duke School of Forestry that would eventually become part of the Nicholas School of the Environment. In 1933, Korstian set up some of the first permanent sample plots, where, for decades to come, trees were individually numbered, mapped and measured regularly. For today's scientists, these records provide invaluable data on how forests evolve.
"When you can build on the work of past scientists because you have this resource where people have been measuring things and keeping data for years, it's a rarity and invaluable," said Daniel Richter, who worked in the forest as a Duke student in the 1970s and continues to do so as a professor of soils at Duke. "How grateful are you that people were thinking about the long-term a hundred years ago? Duke Forest is nothing if not a time machine!"
Natural Resource for All
Each year, Guido Ferrari, a professor of surgery with the Duke University School of Medicine, blocks off a Friday afternoon for the roughly 40 staff members and students who work in his lab. Under one of Duke Forest's picnic shelters, the lab team and their families enjoy barbecue and coleslaw, games of cornhole and volleyball, and the company of people outside of work.
"These afternoons give us the opportunity play games, let kids run around and be happy," said Ferrari, who organized a Duke Forest lab gathering in July. "To me there's so much value in that."
While vast portions of Duke Forest rarely see visitors, certain areas are approved for limited recreation. Two picnic shelters off Highway 751 and 12 miles of public foot-only dirt trails that lace the woodland draw community members for celebrations, peaceful walks and opportunities to experience nature.
That was true in the forest's earliest days. For proof, one need only look at the scrapbook of the "Explorers Club," a Duke student group from the 1920s and 1930s that organized regular hikes throughout the state. A scrapbook documenting the club's adventures shows hikes on the Rhododendron Trail and to the Hollow Rock and Piney Mountain, all sites likely familiar to regular Duke Forest hikers today.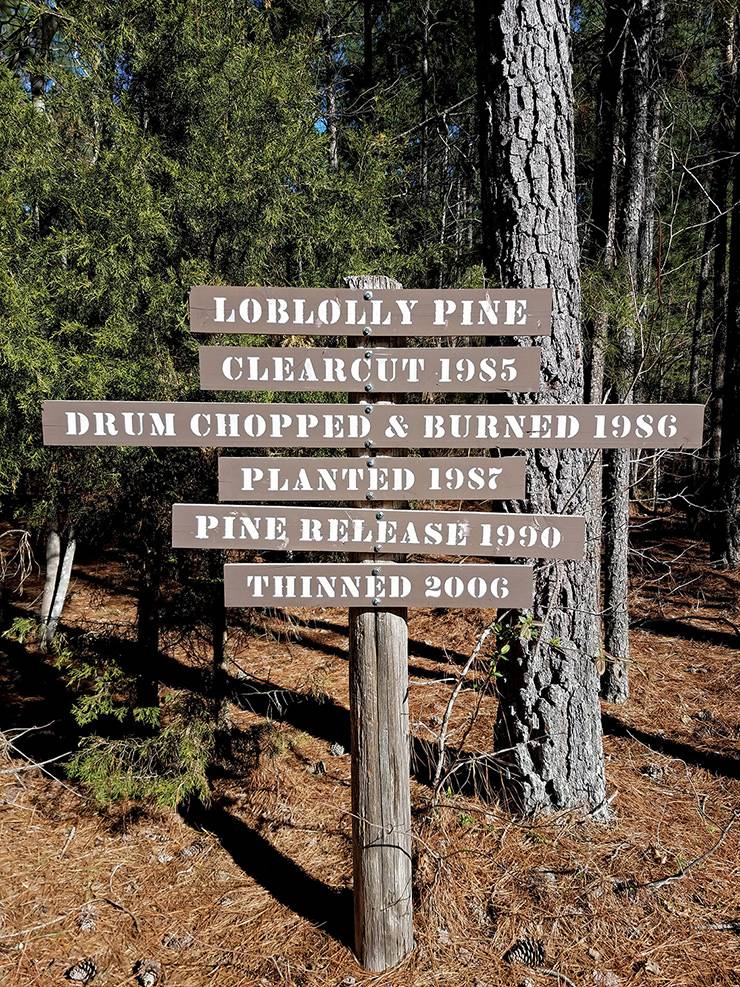 Even those who wander trails for fun still encounter opportunities to learn. Scattered around the forest are brown, wooden signs featuring bursts of information. Put up by Duke Forest staff and often placed in front of clusters of trees, the signs denote the type trees nearby, when they were planted, and what's happened to them.
The signs might tell you that the land before you was clear cut decades ago, when the last prescribed burn took place, or that the trees were damaged in an ice storm or by pine beetles.
"These signs tell the story of land since Duke's ownership," Childs said.
And while these pieces of the forest may have seen change over the past nine decades, the mission that's guided Duke Forest, and the reverence the Duke community has for it, have not.
---
Send story ideas, shout-outs and photographs through our story idea form or write working@duke.edu.