Prepare a Secure Future for Loved Ones with Supplemental Life Insurance
Special enrollment period allows most staff and faculty to purchase supplemental life insurance without proof of good health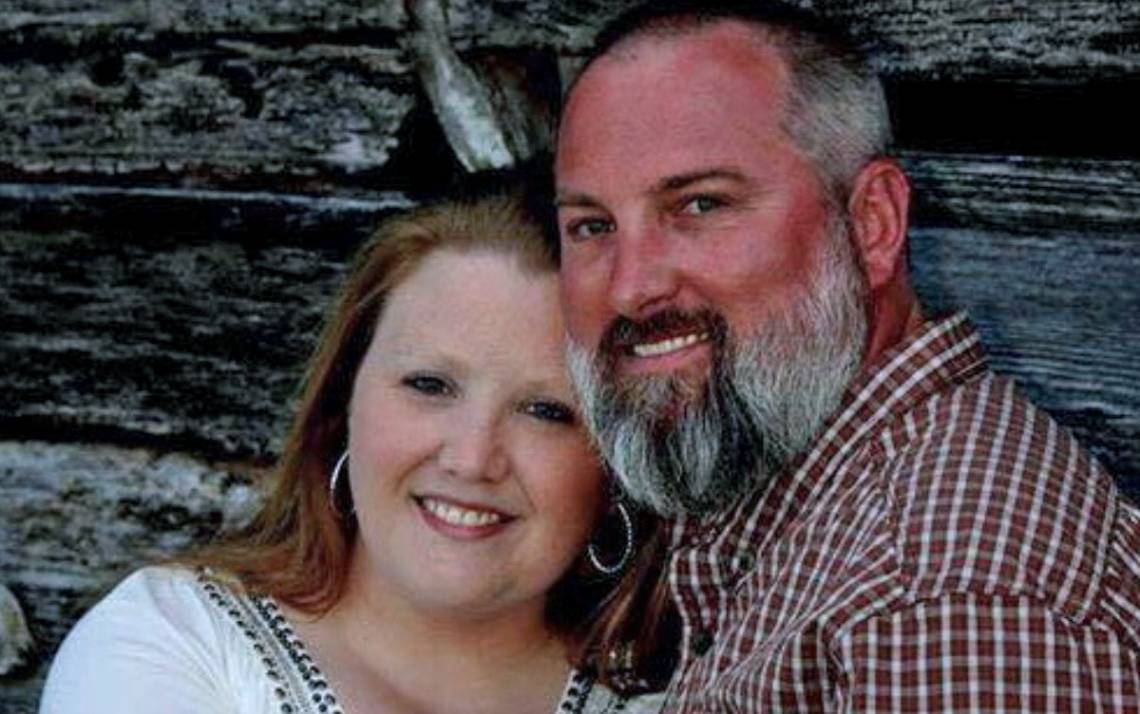 Elizabeth Adams has plenty to look forward to. At 43, she expects to have many more years with her husband, Christopher, and her two adult daughters and grandchildren.
When Adams joined the staff of Duke's Patient Revenue Management Organization as a medical coder nearly two years ago, she enrolled in Duke's supplemental life insurance program, so, should something happen to her, her family wouldn't have to worry about funeral expenses or any lingering debt such as a mortgage.
"It's about your family and the loved ones you'd leave behind," Adams said. "You don't want them to have to worry about final expenses or anything like that. Obviously, they'd rather have the person than the money, but this keeps them from having to face a financial burden. That was my main purpose in doing this."
While all eligible Duke staff and faculty have a basic life insurance policy paid for by Duke as well as Duke's survivor benefit, they have the option to sign up for a voluntary supplemental life insurance program provided to Duke through Lincoln Financial Group.
During a special enrollment period from Oct. 18-29, eligible staff and faculty can enroll in new supplemental life insurance plans, or add coverage to existing supplemental life insurance plans, without having to provide proof of good health, otherwise known as evidence of insurability, which is typically needed. Staff and faculty previously denied coverage are required to submit evidence of insurability.
The maximum amount of coverage new or existing enrollees can purchase for their own lives during the special enrollment period is either four times their annual base pay or $500,000, whichever figure is lower. Any additional coverage beyond those amounts will require submitting evidence of insurability.
Staff and faculty can also purchase supplemental life insurance for their spouse or unmarried children ages 14 days to 26 years. Enrollees can purchase up to $30,000 in new or additional supplemental coverage for their spouse without submitting evidence of insurability. Duke's supplemental life insurance plan for spouses has a cap of $100,000. Supplemental life insurance plans for eligible children, which offer $10,000 of coverage, can also be purchased during the special enrollment period without submitting evidence of insurability if the employee is enrolled in coverage as well.
The monthly premiums for the supplemental life insurance plans are reasonably low. For instance, a $200,000 policy for a non-smoking employee between 40 to 44 years old would cost $7.96 per month.
A recent analysis of life insurance elections for eligible Duke staff and faculty done by the Lincoln Financial Group determined that only 24 percent have supplemental life insurance.
Saundra Daniels, plan manager for voluntary benefits with Duke Human Resources, said supplemental life insurance is something employees of all ages should consider. Younger employees, especially those with children or a mortgage, should consider it in order to protect the financial security of their loved ones. And employees nearing retirement may want to use this special enrollment period to buy or enhance their coverage since doing so at another time may require them to submit evidence of insurability. It's also important if you're recently married or divorced to assess your life insurance coverage needs, as well as your beneficiary designations, and this is a perfect opportunity to do so.
"It's great to have it and not need it, but in case you do need it, it's a game-changer," Daniels said. "If something were to happen, this could be helpful in paying a mortgage and other key expenses a family may incur."
Find more information about the supplemental life insurance program on the Duke Human Resources website.
Do you have a health and wellness story to share? Let us know through our story idea form or write working@duke.edu.