How to Maximize Your Hybrid Remote Work Arrangement
Duke colleagues share ideas for staying organized while splitting time between on-campus and remote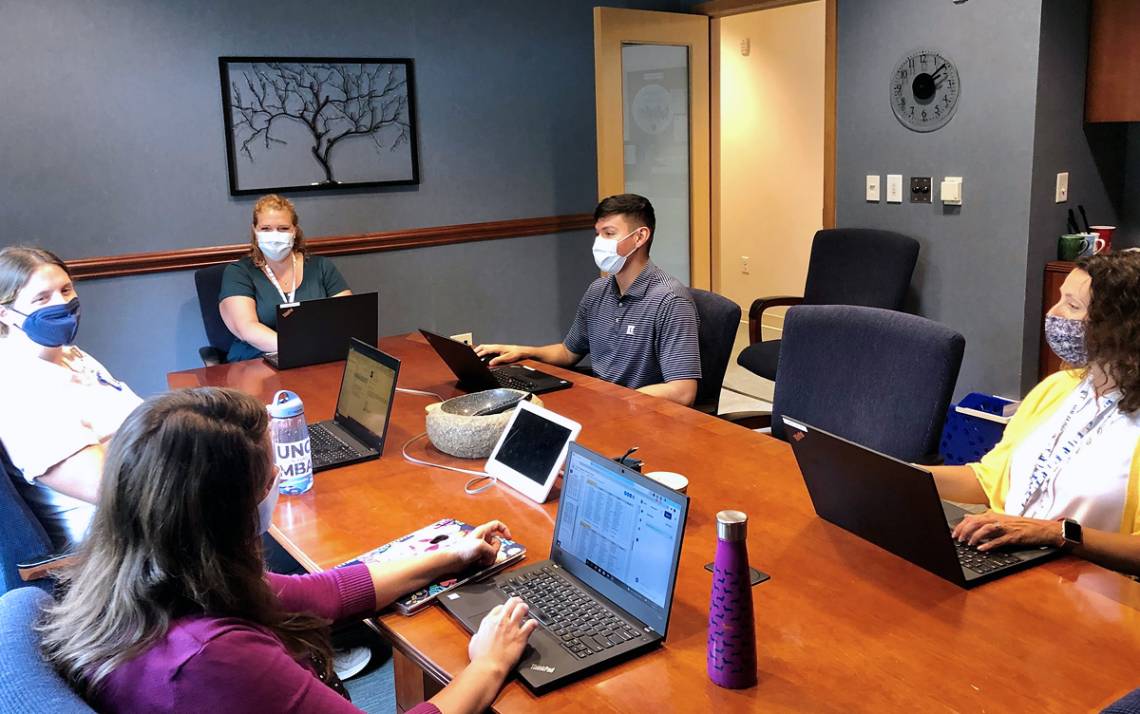 For Marley Johnson and her team at Duke Health & Well-Being, a hybrid remote arrangement wasn't feasible without carefully thinking through how their setup would fit around planning events and programs for the three programs under their umbrella — Duke Integrative Medicine, the Duke Health and Fitness Center and the Duke Lifestyle and Weight Management Center.
Since the summer, the team of eight has worked a hybrid remote schedule – three days from home and two other days on-site for in-person activities such as a team meetings and in-person collaboration with other Duke Health & Well-Being staff. On remote days, they get together by Zoom and share calendars and files to collaborate throughout the day.
The hybrid arrangement has helped prioritize the safety of the team, while reintroducing in-person team building and collaboration.
"We appreciate the hybrid schedule," said Johnson, director of programs for Duke Health & Well-Being. "I think our hope is, and my hope is for my team, that we can continue to be hybrid, whether it's two days a week on site or three days a week on site, however that ends up."
As staff and faculty return on-site for part of each week, hybrid remote work arrangements are growing more common in workforces. Organizations that have adopted a hybrid work plan include Google, Citigroup and insurance company Prudential Financial. According to an August 2021 U.S. Pulse Survey from PricewaterhouseCoopers, 44 percent of employees prefer a range of mostly to all remote work.
To help staff and faculty navigate remote work opportunities, Joy Birmingham, assistant director for Learning & Organizational Development (L&OD), will teach "Managing a Hybrid Team" on Nov. 3. Among the topics, attendees will learn how hybrid teams can begin viewing their work in terms of work completed and goals met, rather than hours worked, whether on-site or remote.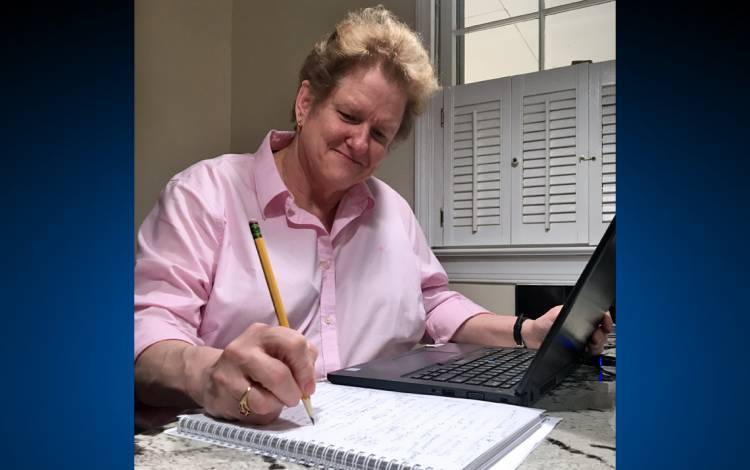 "The value the participants will gain is a clear understanding of team dynamics when physically present and what changes when teams must communicate and function virtually," Birmingham said. 
Here are some tips for how to maximize your hybrid remote work arrangement.
Prioritize Packing
Faye Woods does most of her work from her home office or, on nice days, the patio of her house in Roxboro. At home, where she's worked since the start of the pandemic, Woods has a quiet environment and everything she needs close at hand.
But on most Tuesdays, when the administrative assistant for Duke University Hospital's Neuroscience and Orthopedic inpatient units heads into her workspace in the hospital, things are different. While handling an array of in-person tasks – such as shipping packages, notarizing documents or hand-delivering important files and supplies – not having the right folder or forgetting the power cord for her laptop can derail her day.
That's why, every Monday afternoon, she sets aside around 10 minutes to gather relevant folders and her laptop and its accessories, and packs them into a small, wheeled crate that she takes with her when she visits the hospital.
"That's one of the most important things I do on Mondays," said Woods, who works off-site four days each week. "There were occasions when I'd wait and do that on Tuesday morning, but I'd always end up forgetting something. 
For staff and faculty who work one to four days off-site, keeping track of important materials or essential equipment is key. By scheduling time to pack materials the night before, or by keeping key folders and equipment in a consistent container or bag, you can be sure you have what you need, wherever you're working.
Block Times on Your Calendar
The flexibility of hybrid work arrangements opened new structure for workdays that didn't seem possible before COVID-19. This presents opportunities to block time for certain tasks that are better completed at home, while prioritizing other tasks for time in the office and also setting aside time for breaks.
On her Tuesdays at Duke University Hospital, Faye Woods saves specific tasks for in-person work, including making purchasing orders, processing documents and updating databases, among other tasks.
"On Tuesdays, I do all of my hands-on tasks," Woods said. "My hands-on day is very busy."
This varied schedule also makes blocking off time for breaks even more important. Birmingham has found that taking short breaks when she works from home helps keep her on track.
"I will stop what I'm doing, and I'll go take my dog for a walk, and then I'll come back and work, and those are my kind of breaks," said Birmingham of L&OD, a unit in Duke Human Resources. "But I would never have walked around the block when I was in the office, because I didn't think I could."
Let Technology Help You Get Things Done
Hybrid work is primarily facilitated by faculty and staff harnessing existing tools in new ways.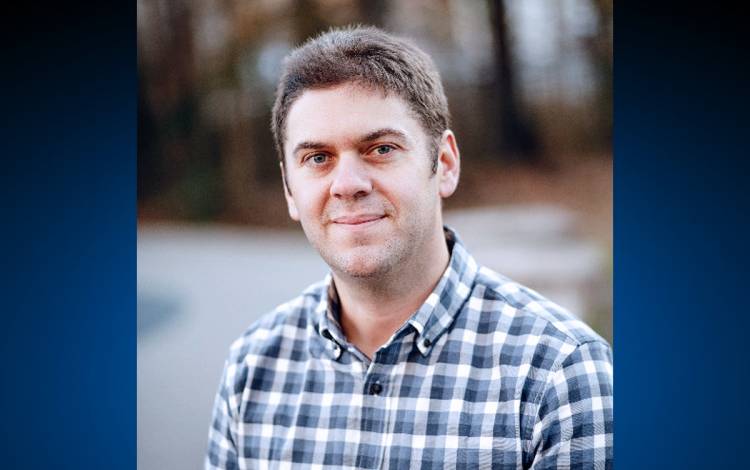 Evan Levine, senior director of IT in the Duke Office of Information Technology (OIT), identified Microsoft Teams as one of the most useful technological tool for people who split time between on-site and a remote location.
Microsoft Teams is an application with a variety of uses, including video and audio conferencing, group work spaces, chat, file sharing and scheduling. Teams is part of Duke's existing Office 365 environment, so it integrates seamlessly with your calendar and email. 
"It is a place you can keep files; it's a place where groups can chat, but I think one of the values that has, and this is where I think technology for hybrid is big … it gives you a home base, regardless of where you are," Levine said.
Microsoft Teams has seen exponential increases in use globally since February 2020, according to the Microsoft 2021 Work Trend Index. At Duke in March 2020, 3,700 meetings were held over Teams. In the time since then, an average of about 13,000 Teams meetings per month have been held by Duke employees each month. In that same time period, no fewer than 998,000 Teams messages have been sent by Duke users in a given month.
Levine separates technology that helps with a hybrid schedule into two categories: tools useful to individuals and tools that benefit teams. Box is a cloud-based storage service available to all faculty and staff to store files that can be accessed or shared from anywhere between team members.
 For individual benefit, staff and faculty can set up on-site phones to redirect to another number or have voicemail audio files sent by an email, providing consistency between locations.
Make Time to Connect
Moving from a remote-first to a hybrid arrangement  may result in more face-to-face interactions with colleagues, but without consistent daily contact, building camaraderie will remain a challenge.
That means, hybrid teams – like their remote counterparts – should continue to create opportunities to strengthen connections between coworkers.
The Durham-based staff of Duke Kunshan University's Office of International Enrollment Management is readying to move from a mostly remote work arrangement, to one where team members will have the option of working from its Swift Avenue office.
While working remotely since the start of the pandemic, the office's staff made it a point to stay connected as team members occasionally caught up over lunches away from campus and each weekly virtual meeting started with a non-work-related "Question of the Day?" Recent questions asked for any foods that everyone likes, but you don't; and what you might do if you won $1 million.
Jennifer Bailey, the office's associate director, said that whenever team members begin going back into the office occasionally, the emphasis on team building – both virtual and in person – will remain.
"I think the things we learned during the pandemic will definitely help us going forward," Bailey said. "We learned how we can be successful working from home and still feel connected to our team."
Got a topic idea for Duke Remote Work Chronicles? Let us know here.