Get Back on the Wellness Path
After a pandemic pause, the employee wellness program returns with ways to improve health and well-being
Last spring, Jason Leymeister completed "Success Over Stress," a self-paced, virtual resource offered by Duke's employee wellness program.
The skills came in handy for Leymeister, who had completed a master's degree in business analytics through University of North Carolina at Pembroke and transitioned to a new position as a manager in Duke's Patient Revenue Management Organization.
For him, learning how to spot and address warning signs of being overstressed, gave him the skills needed to better take care of his own wellness and be helpful to colleagues around him.
"I think of these skills as just part of your toolkit," Leymeister said. "You can teach people a lot of skills, but when you find yourself in a situation where you're dealing with stress, or overwhelmed with work, you may break down. So it's helpful to teach people things like this so they can look out for each other and look out for themselves."
When the COVID-19 pandemic emerged in the spring of 2020, many of Duke's health and wellness programs run by LIVE FOR LIFE, the employee wellness program, were paused to respond to the public health crisis. The program's 10 full-time staff members were redeployed as employee contact tracers, an essential piece to Duke's strategy for combatting the virus.
But as the number of COVID-19 cases in Duke workforce has declined, the LIVE FOR LIFE team has been able to revive some popular virtual programs:
Food Matters, a live online discussion with LIVE FOR LIFE dieticians will be held on the fourth Wednesday of each month beginning July 28 through end of December. Upcoming sessions cover such topics as the benefits of a balanced plate and meal planning to mindfulness for managing hunger cues. "COVID caused us to start this program and we realized that people really seemed to like it," Registered Dietitian and LIVE FOR LIFE Health Coach Annie Scott said about the program, which began in spring of 2020. "It seemed like a helpful thing so we decided it would be good to try it again this year."
Teams across Duke can request "Mind Your Health" virtual webinars, 15-minute online events on topics such as stress management, healthy lunches, fitting in fitness, quitting tobacco, diabetes awareness and more.
By enrolling in the Mobile Farmers Market, staff and faculty can receive a box of fresh produce provided each week from any one of four local farms. Users can choose options that offer on-campus pick-up or home delivery.
Other initiatives such as the Duke Run/Walk Club – which will be held virtually this fall – and "Fit in 15" and "Maintain Don't Gain" are available.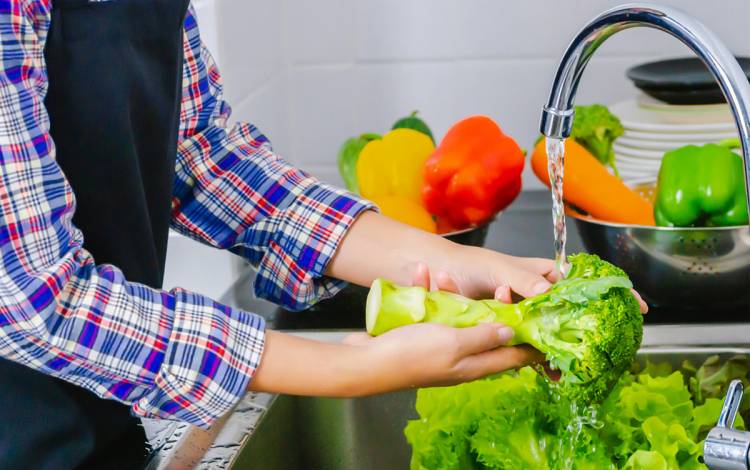 In addition, virtual fitness and nutrition consultations with LIVE FOR LIFE coaches have returned and, provided COVID-19 numbers continue to trend in a positive direction, in-person consultations could return this fall.
"Just returning to a sense of normalcy can help support people through some of the difficulties they've faced during the last year, especially around their health," said Julie Joyner, program coordinator for LIVE FOR LIFE. "I think people were stressed, they felt isolated, and it affected their health. To be able to go back and provide support for people getting healthy again is awesome."
For Leymeister, the Success Over Stress program he took through LIVE FOR LIFE is still paying dividends.
While he knew the basic ideas, the program helped him gain a deeper understanding of why it's important to keep work stress from bleeding into your home life, and how being persistent and sincere when asking colleagues how they are doing can help feel them comfortable to speak up when they need help.
"A lot of people may inherently have these tools, but they need help and education to bring them along," he said. "Any time you can add to people's toolkits, it's going to help those people and help the institution."
Send story ideas, shout-outs and photographs through our story idea form or write working@duke.edu.