The Right Time to Quit Tobacco
Duke University marks one-year tobacco-free policy amid pandemic
Robbie Everhart started using smokeless tobacco when he was a teenager. By the time he hit his mid-40s, he was going through a few cans of Copenhagen or Longhorn dip per day and relying on nicotine to help him feel normal.
"At first it helped me relax," Everhart said. "But I think it morphed into something more than that, it just became part of life. If you get done eating, you want it. If you're stressed, you want it. If you're relaxed, you want it. It sort of takes over everything and just becomes interwoven into your whole life. It's crazy."
Now 47, the carpenter with Duke University Hospital's Engineering & Operations team can talk about the habit in the past tense. With help from the Tobacco Cessation Program from LIVE FOR LIFE, Duke's employee wellness program, Everhart quit last year amid the pandemic.
"It's just not smart, I knew it the whole time," Everhart said about using tobacco. "I just hit a point where I was done with it."
Beginning July 1, 2020, Duke University prohibited the use of all tobacco-based products, including but not limited, to cigarettes, cigars, cigarillos, hookahs, chewing tobacco, snuff and electronic smoking devices. The policy, already in place for Duke Health, applies to all facilities owned or leased by Duke.
Even with the COVID-19 forcing all of its coaching sessions to go virtual, Duke's Tobacco Cessation Program has continued to help people quit. Since April 2020, 175 people have enrolled in Duke's Tobacco Cessation Program.
"When the policy was implemented and during the COVID-19 pandemic, a lot of people were concerned about their health and decided that this was the time to quit," said Sakinah Omar, LIVE FOR LIFE's tobacco treatment specialist. "I think people have needed more support in the past year. People that were trying to quit that may not have reached out to us in the past, were reaching out."
Duke staff and faculty and dependents have access to copay-free visits with a provider and low-cost tobacco cessation medications using Duke's medical plan benefits through the Tobacco Cessation Treatment Program with LIVE FOR LIFE. Other treatment pathways are available through a collaboration with the Quit at Duke program, a comprehensive physician-led service that provides tobacco dependence treatment through the Duke Cancer Institute.
For Everhart, quitting was something he'd wanted to do, but had never really taken seriously. He said when he tried to quit on his own in the past, he might go a few weeks without dip, but eventually he'd pick it back up again.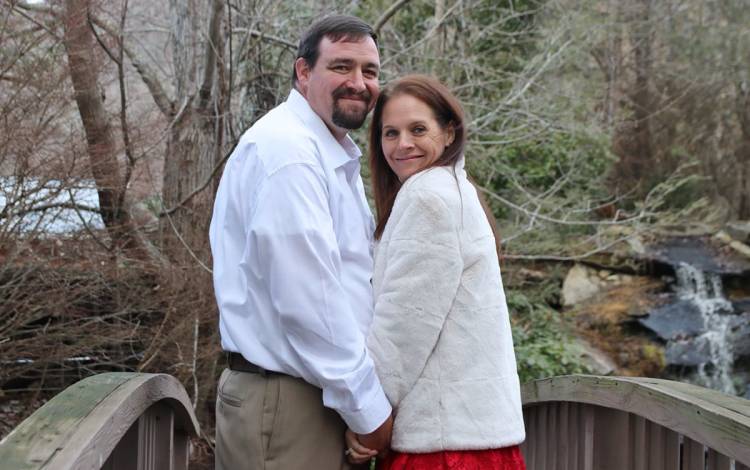 But after a career change – he spent 17 years as a firefighter – and starting his new job at Duke early last year, he felt like it was time to give up the habit. And when he found out about Duke's resources that could help him, he decided to give it a shot.
Through Duke's program, Everhart tried Chantix, a prescription medication that can blunt the effect of nicotine and in turn lessen its appeal. He also benefitted from coaches, such as Omar, who provide encouragement and advice throughout the process.
"The best thing is that you get a coach," Everhart said. "They're with you the whole time. They check in and say 'Hey, how are you doing? Can I help you with anything? What are your thoughts?'"
It's been about seven months since Everhart last used tobacco. While he said he does feel very different, the peace of mind in knowing that the habit is behind him
"I just feel thankful," Everhart said. "I wouldn't say my world is turned upside down or anything, I'm just really thankful."
Send story ideas, shout-outs and photographs through our story idea form or write working@duke.edu.