Keys to Working from Home with Your Significant Other
Ways to navigate the balance of work and life at home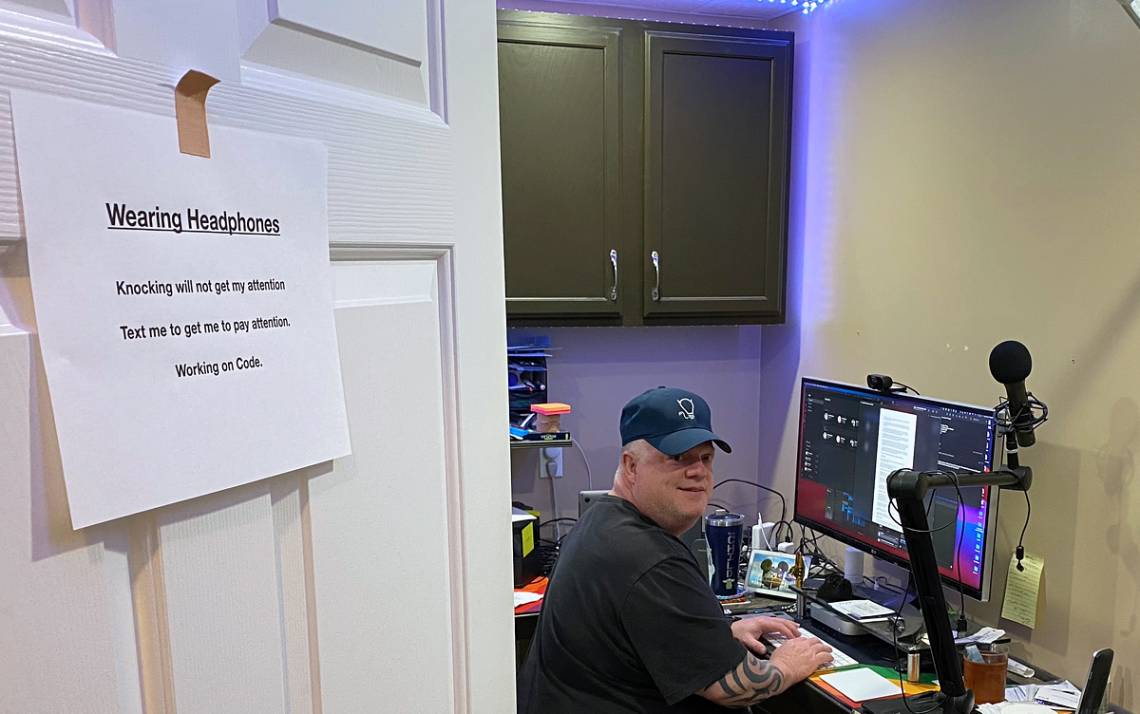 Jamie Daniel and his wife, Amy, treat Jamie's office in the basement at home as if it's his Duke office in downtown Durham.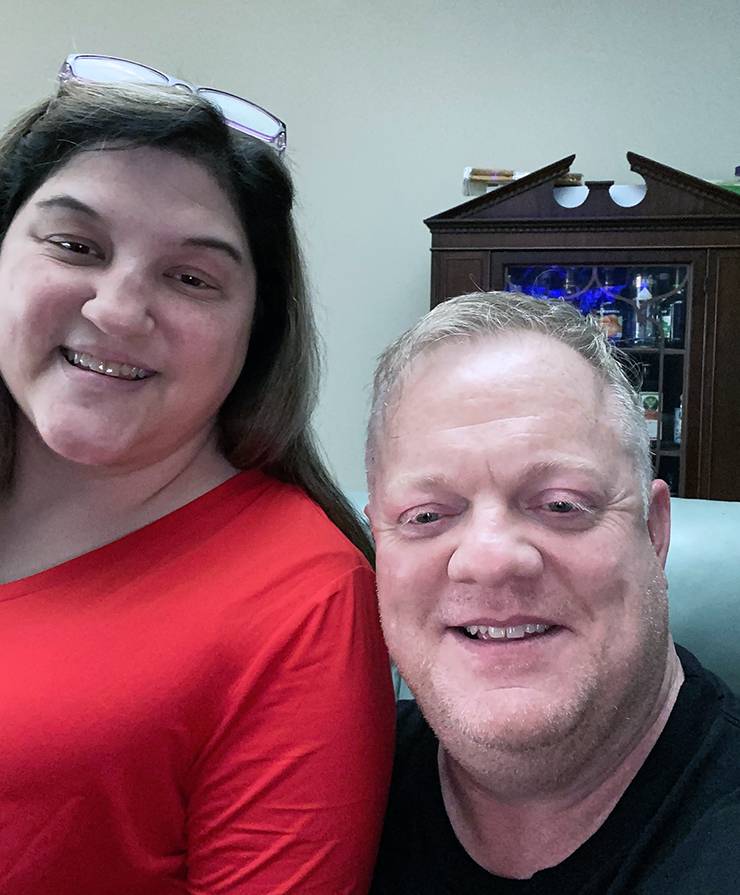 They exchange text messages, email and voice messages on their Google Home devices. There's even a sign on the basement office door: "Knocking will not get my attention. Text me to get me to pay attention."
"We were both worried that lines would blur between home and work life," said Daniel, an innovations solutions architect for the Duke Institute for Health Innovation. "Saying my home office is the same as being at Duke keeps us from interrupting each other."
With many Duke staff and faculty working remotely through at least the end of June to limit the spread of COVID-19 on campus and in the community, establishing boundaries between home and work life improves mental and emotional well-being.
Navigating the personal and professional life balance while working beside a significant other or roommate is part of any successful work-from-home arrangement, said Susan Hazlett, a Duke child and family clinical psychologist. She advises partners to set expectations in advance, set up separate workspaces where possible at home and find meaningful ways to enjoy each other's company.
"It's helpful to re-establish boundaries that the pandemic disrupted," Hazlett said. "Without proactive communication, you might find the heat of a stressful workday spilling over in the way you speak to a partner or a stressful home situation disrupting your work."
Here's how some Duke colleagues work from home beside their significant other.
Set expectations
In the early days of the pandemic, David Stein and his wife, Deborah Horvitz, routinely disrupted the other's schedule.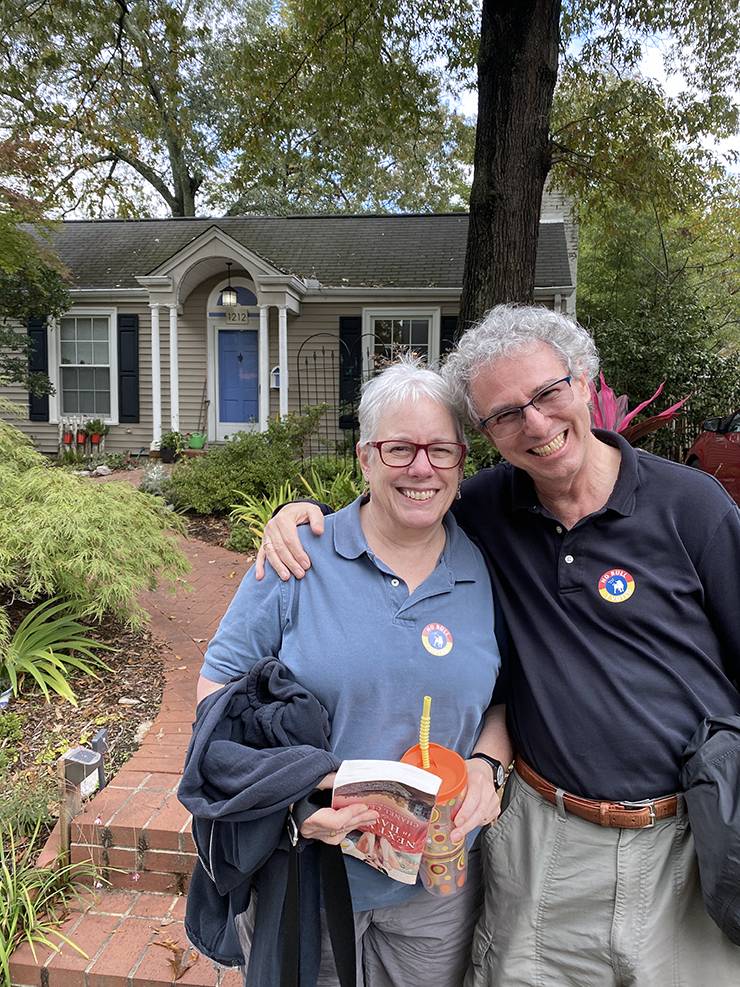 Stein's booming voice during virtual meetings interrupted his wife's online book club. And Horvitz, who is a retired special needs teacher, stayed in the far end of the house wearing earphones while Stein attended virtual meetings.
They adjusted by setting up a Google calendar to see the other's work and personal schedules.
"If Deborah sees I have meetings, she might spend part of the day running errands," said Stein, the education technology and School Days director for the Duke Office of Durham and Community Affairs. "Likewise, I'll try to work outside or put on headphones if she needs a quiet house."
Hazlett suggests talking with your partner about schedules and competing needs ahead of time. And, she added, check in frequently to see if the work-from-home arrangement is going well. If a situation isn't working, frame your desire for change as a personal need rather than a criticism of the other person.
This many months into the pandemic, both members of the couple are likely experiencing varying degrees of stress, isolation, boredom and loneliness, Hazlett noted.
"Talk with each other openly about your need for connection and your need for time apart, so that you can be allies to each other rather than at odds with each other," Hazlett said.
Set up separate workspaces
Tasha Curry-Corcoran and her husband, Daniel, have maintained their pre-pandemic morning routine. They get up at 6:30 a.m., enjoy coffee and get ready for the day. But instead of climbing into cars and driving to offices, they part ways with a kiss and head to separate sections of their house. Curry-Corcoran sits at her desk on a second-floor alcove, while Daniel, a self-employed education consultant, works from a desk in their bedroom.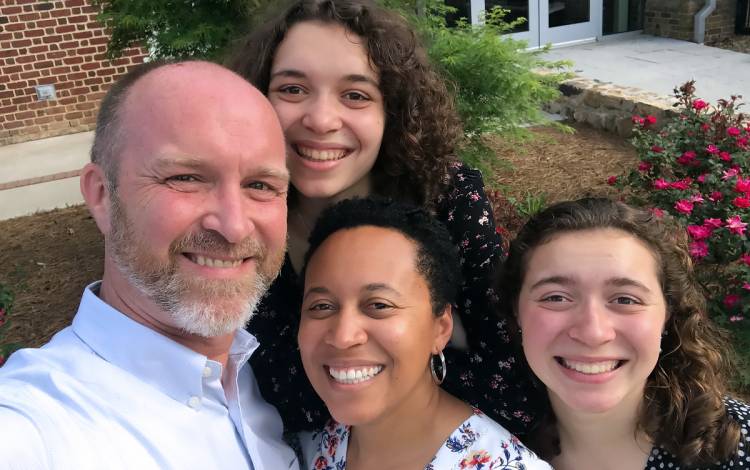 "We mostly keep to our separate spaces through work," said Curry-Corcoran, associate director for continuous learning and staff development for Duke Student Affairs. "Doors are closed. Headphones are on. It's quiet."
Hazlett said if there isn't space to work separately, try arranging work areas in different parts of the room, so you don't face each other. Sharing a workspace sends a mixed signal to your brain that your desk or office is a place for work and pleasure.
Find time to be alone
Even if you work in a separate space from your partner, block out a few hours for yourself once or twice a week after work for an activity you enjoy doing alone.
"Needing solitary time is not a reflection of the relationship," she said. "Alone time is self-care. It's a chance for you to find fulfillment and peace, and that's just going to make you happier and contribute more positively to your relationship."
… And have fun together
Scheduling time for hobbies or breaks together during the day can help partners bond and provide a buffer between work and home life.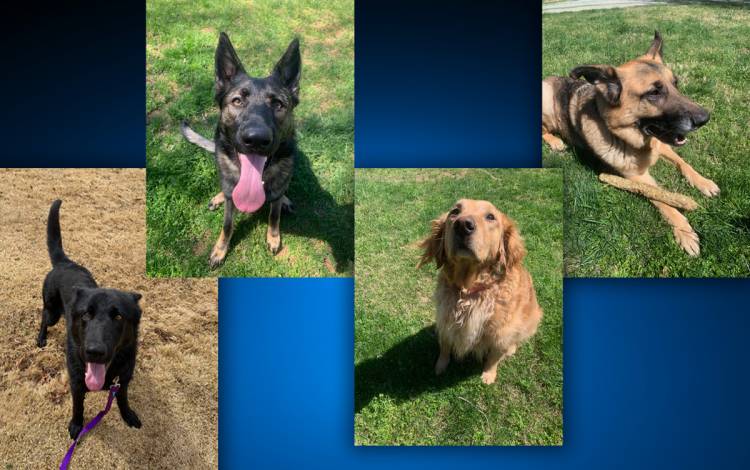 "Having fun is an essential part of being human," Hazlett said. "Finding delight in a shared activity is nourishing to your relationship and supports your individual well-being."
Jamie Daniel and his wife, Amy, a retired daycare teacher, eat lunch together and walk their Golden Retriever – Riley – and three German Shepherds – Cody, Harley and Raven – around their home in Person County each day.
"I would not be successful without Amy," Daniel said. "Being able to take breaks and see her multiple times a day makes me a much happier person."
Got somethig you would like for us to cover? Send ideas, shout-outs and photographs to working@duke.edu.