How to Befriend Your Inner Critic
Strategies for putting critical impulses in proper context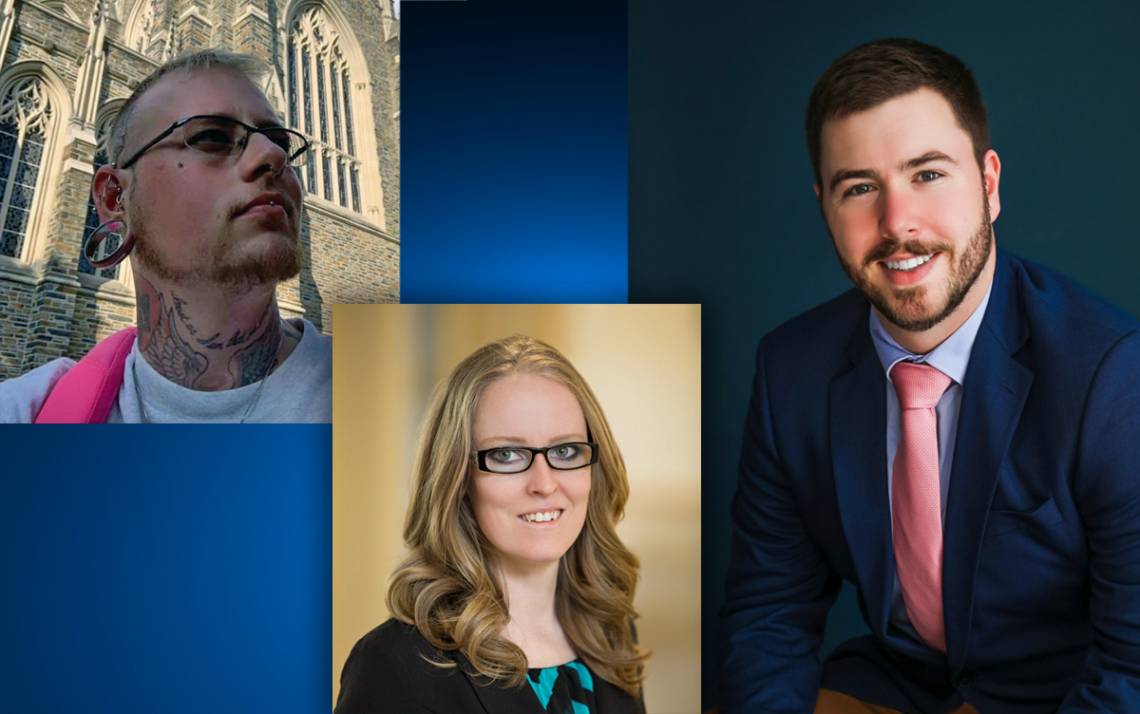 When Josh Sipe was in the early days of his job as one of Duke's academic guides last fall, he had moments when he wondered if he belonged.
Sipe, 27, is the youngest person on his team and one of the few without a doctorate. And working mostly remotely during the pandemic meant he had few opportunities to get comfortable on campus or spend time with students face-to-face. As he navigated his first semester as a Duke employee last fall, he turned a critical lens on himself, second-guessing his decisions as he put together student-focused events or social media approaches.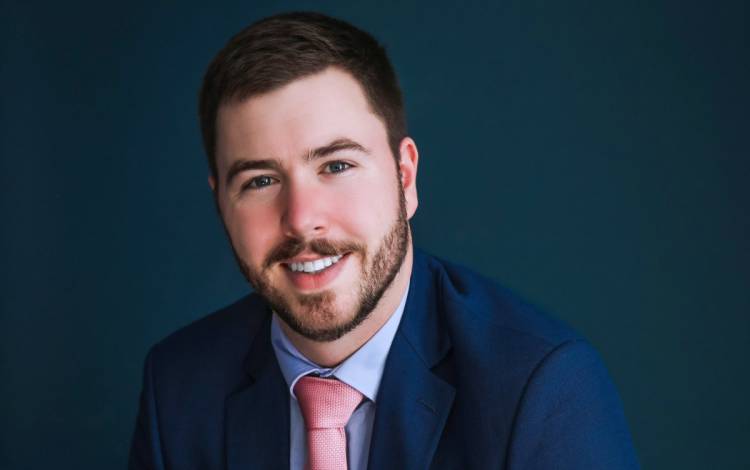 "Sometimes, in the first couple of months, I was like, 'Did I bite off more than I can chew?'" Sipe said.
While Sipe eventually found his footing and now feels at home in his role, he had to overcome the natural tendency to be his own harshest critic.
"We all have some form of an inner critic, but some of us take it more seriously," said Liadainn Gilmore, a senior social worker with Duke Student Affairs' Counseling & Psychological Services (CAPS). "Some of us just think, 'Oh, there I go thinking negative thoughts again,' and move on. But some people are almost paralyzed by it because it feels so loud and so strong."
This spring, Gilmore offered a four-part workshop for Duke students titled "Befriending Your Inner Critic," which offered strategies for understanding and contextualizing self-critical impulses so they don't keep you from reaching your goals.
Here are some strategies to practice when faced with negative thoughts about yourself.
Understand why your critic exists
As he adjusted to his new role at Duke last fall, Sipe would occasionally second-guess himself if an online event wasn't heavily attended. He might assume it was because of something he didn't do well enough, instead of the more likely culprit of Zoom fatigue.
"Throughout that time, there was always this question of 'Am I doing the right thing?'" Sipe said.
In the first session of Gilmore's workshop, she tries to help participants understand that self-critical thoughts are, at their root, self-preservation mechanisms. By trying to prevent us from taking a risk, or reminding us of the things that we may do wrong, our brains are trying to keep us from perceived danger, or shield us from painful emotions such as failure or embarrassment.
"The voice seems like it's being mean and has your worst interests at heart, but if you dig down deep, and you get quiet enough, you can see the purpose of the inner critic," Gilmore said. "Really, it's trying to protect you."
In fact, the tendency to protect ourselves from perceived danger is hard-wired into our brains. But it's up to us to learn how to properly process these thoughts.
"Anxiety and self-criticism have been important in an evolutionary way," Gilmore said. "In order for our ancestors to survive, they had to constantly scan for danger."
You are more than your critic
Angel Collie, assistant director of the Duke Center for Sexual and Gender Diversity, is often an encouraging voice for students grappling with their own self-doubt or worries about charting paths to goals.
But in his own life, Collie occasionally faces his own set of internal hurdles.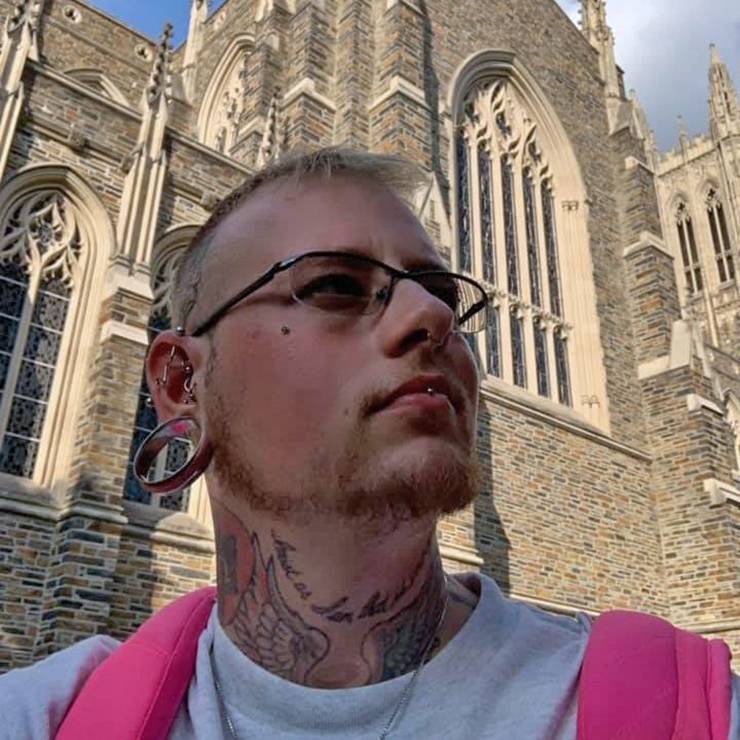 Starting this spring, he is working on a thesis in the Doctor of Ministry Program at Duke Divinity School. The challenge of writing an exploration of spiritual and pastoral care for transgender, gender non-conforming and non-binary communities – which may end up being as long as 140 pages – can seem so overwhelming that Collie will have fleeting thoughts that it won't get written.
"Of course, sometimes I'm like, 'I'm never going to complete it,'" Collie said.
But Collie knows that's not the case. With a bachelor's degree from the University of North Carolina and a master's degree from Yale, he knows his academic journey will reach its destination.
"My mantra has become 'God didn't bring me here to peace out on me, God didn't bring me this far to give up on me now,'" Collie said. "I believe that I'm going to do it. I believe that I'm called to do it."
Collie's approach underscores one of the strategies Gilmore puts forth in her workshop.
While the voice of our inner critic can seem overwhelming at times, be aware that it doesn't speak for all of you. There are other parts ourselves which move us toward our goals and help us grow. By focusing on the reassurance we can get from those parts of ourselves, we can help put our more critical tendencies into perspective.
"You don't have to get sucked into believing what the inner critic is saying," Gilmore said. "You know there is a wiser part of you."
Balance the good and the bad
Lara Lincoln began her role as communications, data and operations analyst for Duke University Law School's Career Center in March of 2020, just as the COVID-19 pandemic was beginning. For the first few months, Lincoln had to learn how to best collaborate with colleagues she'd never met in person, how to communicate using the more technical writing style of the law profession and how to feel a part of a school she rarely visited.
"Because I was learning so much, there was some uncertainty," Lincoln said. "I thought 'Am I going to be able to do this? Is my work good enough?'"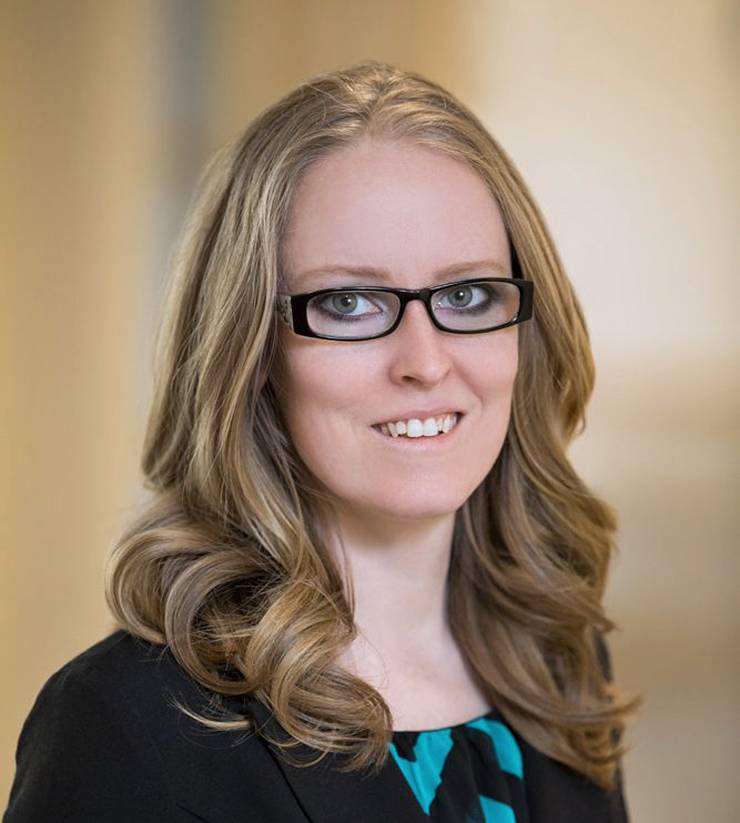 Around this time, Lincoln and her husband, who was also working remotely, began an afternoon tradition. With no commute to punctuate their work days, they'd walk their dogs around their Morrisville neighborhood around 5 p.m. and discuss their days.
On these walks, before they'd discuss any challenges or worries, they'd make it a point to start off the conversation with at least three "tiny wins" from that day. These small, positive developments may be completing a complicated task or getting positive feedback on a project.
"If you can list three positives, you can end your day feeling good even if you didn't have the best day," Lincoln said.
The approach, which echoes the popular "Three Good Things" resilience-building exercise from the Duke Center for Healthcare Safety and Quality, helped Lincoln put any moments of self-doubt in context. And with some successful projects under her belt and more experience in her position, those moments are much more rare now.
In her workshop, Gilmore said that by training yourself to reflect on positive developments or moments, you can help put negative thoughts into their proper context. The goal isn't to drown out, or ignore emotions that can lead to self-criticism, but instead be able to process them and continue to move forward.
"Resilient people are people who actually feel all of their feelings," Gilmore said. "That's what resiliency is, to be able to feel the hard stuff and still go on."
Send story ideas, shout-outs and photographs to Working@Duke through our story idea form or write working@duke.edu.