Get Your Share of Duke Campus Farm Produce
Deadline to sign up for the summer CSA program is May 7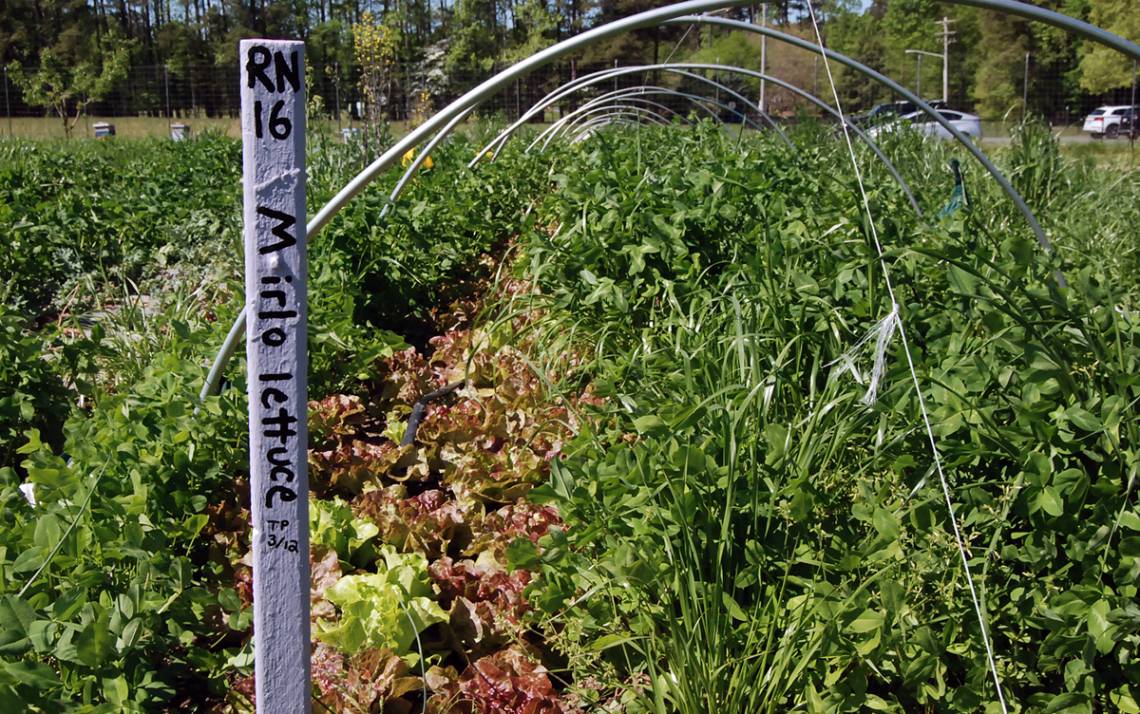 Duke Professor of Chemistry Patrick Charbonneau has been a longtime member of the Duke Campus Farm Community Supported Agriculture program.
For years, he's enjoyed a box of organic produce each week during the summer, relishing the opportunity to try vegetables such as sunchoke, which is exotic to most people, or okra, which is exotic to Charbonneau, who grew up in Quebec.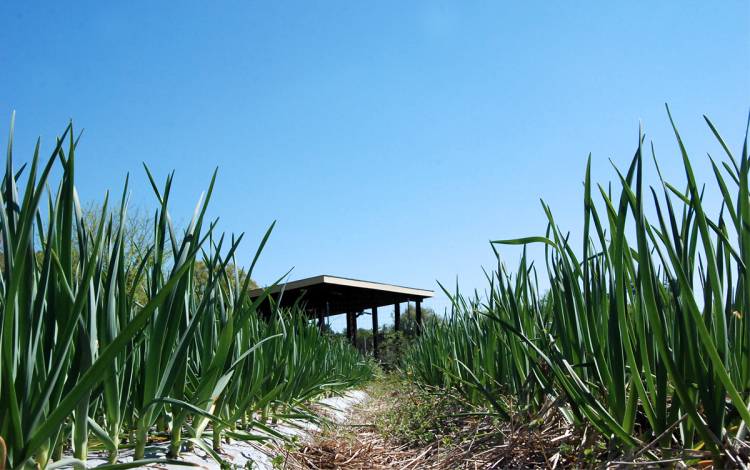 But for all the offbeat items that come from the one-acre farm, Charbonneau treasures a common summer staple the most.
"Their tomatoes are awesome," he said.
After the COVID-19 pandemic put the weekly share of produce on hold last year, the Duke Campus Farm CSA Program returns this summer with sign-up for weekly shares available until May 7, or when the allotment of roughly 100 is claimed.
Without the program last summer, the farm, which saw its pool of student and community volunteers disappear, refocused its efforts on growing crops for the approximately 200 households working with Root Causes, a non-profit aimed at helping food-insecure Duke Health patients which was created by Duke students.
While it will continue to grow food for Root Causes and has plans to resume supplying ingredients to Duke Dining, the return of the CSA is a welcome development.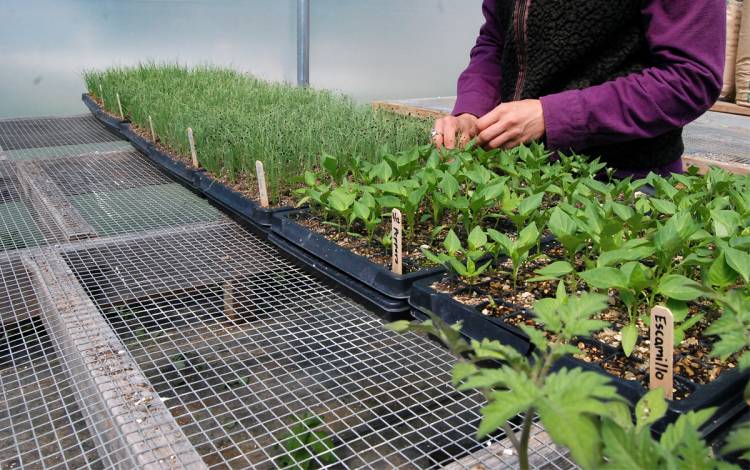 "It can be easy to feel a little isolated out here," said Duke Campus Farm Field Education Manager Leslie Wolverton. "So this is a great way for us engage with the public and be reminded of the impact that our daily work has on people. And the education piece is one of my favorite aspects of a CSA because it opens a dialogue about food."
The CSA also gives the Duke Campus Farm team an opportunity to grow crops that it knows will delight and surprise CSA members.
"We just like trying new things," said Duke University Medical School Senior Director for Alumni and Regional Engagement Programs Brie Russell, a Duke Campus Farm CSA member. "Sometimes CSA boxes surprise you with something that you've never had before."
Mixed in with the heirloom tomatoes, delicate lettuces, strawberries and vibrant swiss chard, CSA members can expect to receive dandelion greens, tomatillos, green garlic, English peas and eggplant.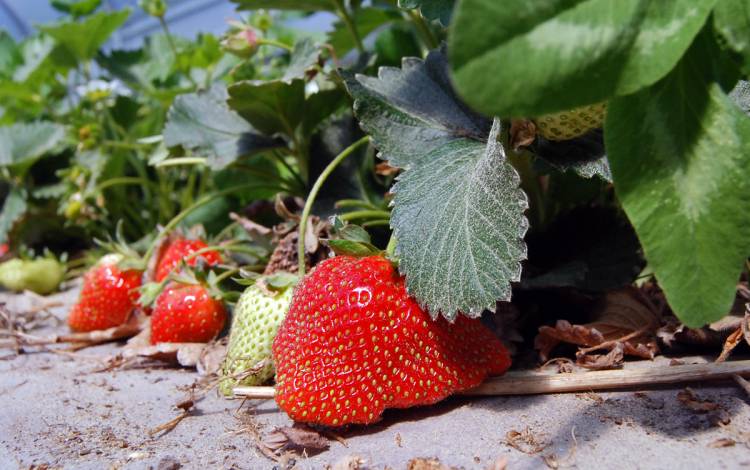 "We'll have an heirloom Italian eggplant named 'Rosa Bianca' which is my favorite," Wolverton said. "They'll be large and great for eggplant parmesan."
This summer, members have the opportunity to pick up their boxes on Tuesday at sites in the Walltown and Hope Valley neighborhoods, and at the Duke Campus Farm between Friday afternoon and Monday morning.
In past years, Chulpan Khismatova, a Behavioral Lab Manager with the Fuqua School of Business who lives in Cary, would go out of her way to pick up her CSA box at the farm each Friday. She cherished the pretty drive out to the farm in Duke Forest and opportunity to chat with the people who grew her food.
"It was kind of a special occasion for me to go to the farm each week," said Khismatova. "It's a lovely place."
Send story ideas, shout-outs and photographs through our story idea form or write working@duke.edu.