Colleagues Living Alone During Pandemic Find Support
Duke coworkers help teammates cope during social isolation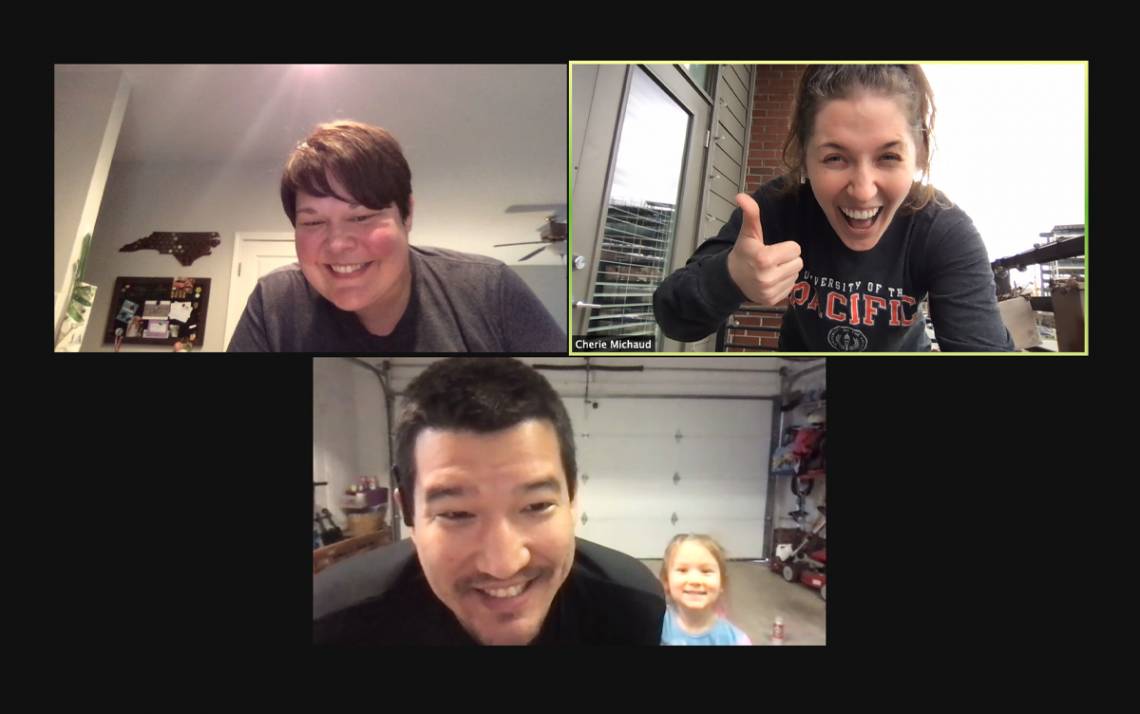 Cherie Michaud fights loneliness with a high kick, uppercut and right hook.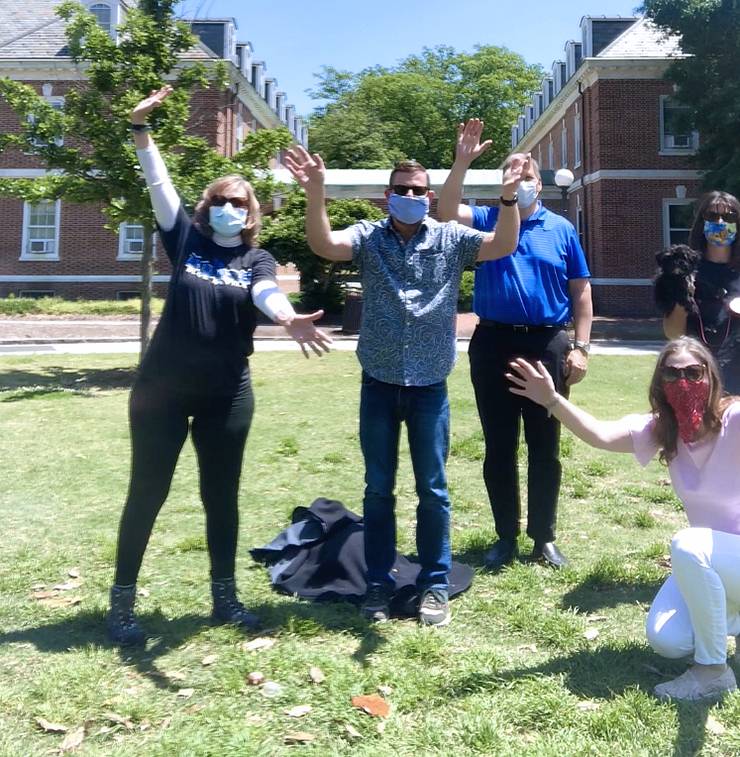 Michaud, assistant director for the Duke Alumni Engagement and Development, lives alone but has found support from colleagues during the pandemic who arrange socially distanced walks, drive-in movies and virtual kickboxing classes. 
"I have always been fairly independent, but even I have to admit the idea of facing the pandemic alone was worrying," Michaud said. "I was dreading the idea of feeling alone, but my co-workers have really stepped up to help."
While Michaud's colleagues help her stay socially connected, many Americans report feeling lonely and isolated during the pandemic. A February 2021 report by Making Common Care, a Harvard University project, found that 36 percent people who completed a survey felt loneliness frequently or almost all the time in the four weeks prior to the poll.   
"These levels of loneliness are heartbreaking. We have big holes in our social fabric," said Richard Weissbourd, lead author of the report, faculty director of Making Caring Common and senior lecturer at the Harvard Graduate School of Education and the Harvard Kennedy School.
Katherine Ramos, a clinical psychologist at Duke, said social isolation magnifies risk of depression, heightens anxiety, weakens the immune system and increases blood pressure. 
"As human beings, our social connections are everything," Ramos said. "When you take that away to as large of a degree as the pandemic has, we lose aspects of what makes us human. You need to be very intentional about reaching out to those who don't have a built-in support system with roommates or loved ones under the same roof."
Duke colleagues like Ryan Chung are helping coworkers who live alone. Chung, an Office of Information Technology analyst who supports Duke Alumni Engagement and Development, started hosting a virtual kickboxing class for Duke Alumni team members last fall.  
Chung, who taught kickboxing at local gyms before the pandemic, intended for the class to keep colleagues physically healthy. He soon realized it served as a chance for co-workers like Michaud to stay connected. 
"The Monday night workout might be the only non-work conversation some folks were having that day," Chung said. "The class soon turned into mental and physical stimulation."
Loneliness can occur even if you live with other people since the pandemic took away vacations, shared meals and other social activities, according to Ramos. 
Prolonged isolation can cause disrupted sleep, a lack of concentration, constant fatigue and diminished enthusiasm in activities that bring happiness, Ramon explained. To combat loneliness, schedule a regular virtual lunch or coffee with friends, go on a socially distanced and masked walk with a colleague or take an online class for a fun activity. 
"Nothing is going to be as powerful as a hug or holding a friend's hand when they're sad," Ramos said. "But hosting socially distanced gatherings or Zoom hangouts for colleagues will make them feel better if they are by themselves."
Ann Davis, who also lives alone, started noticing that she felt isolated and detached while working from home and seeing colleagues only through Zoom.
"I'm an extrovert, and I knew other coworkers also enjoy face-to-face interactions, so it became apparent that others were struggling with isolation," said Davis, communications project manager for Duke Health Development and Alumni Affairs. "The time seemed right to address the situation."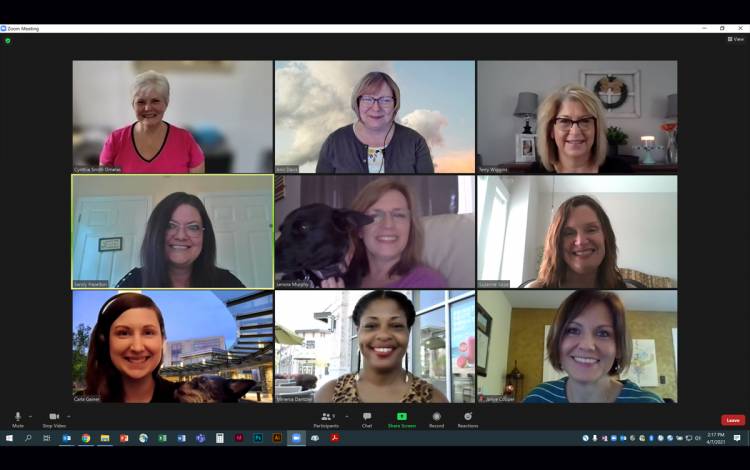 Cynthia Ornelas, a staff assistant in Davis' office, had started virtually meeting with others in small groups to create a social connection. Davis and Ornelas teamed up to create "Water Cooler Chat," a monthly Zoom gathering. The group is open to all employees in Duke Health Development and Alumni Affairs, but is targeted to employees who live alone and those who would like additional support and interaction.
"Water Cooler Chat" met for the first time in March, with about a dozen people talking about self-care during the pandemic. Employees shared craft projects, photos of gardens and favorite poems. 
"The more we get to know each other, the more I hope the group can turn into a solid support system," Davis said. "We're all trying to look out for one another."
Help share the proactive and extensive work being done by all Duke community members during the COVID-19 outbreak. Send ideas, shout-outs and photographs through our story idea form or write working@duke.edu.