How to Banish the Winter Blues
Consistency, sunlight and vigilance can help you get through challenging times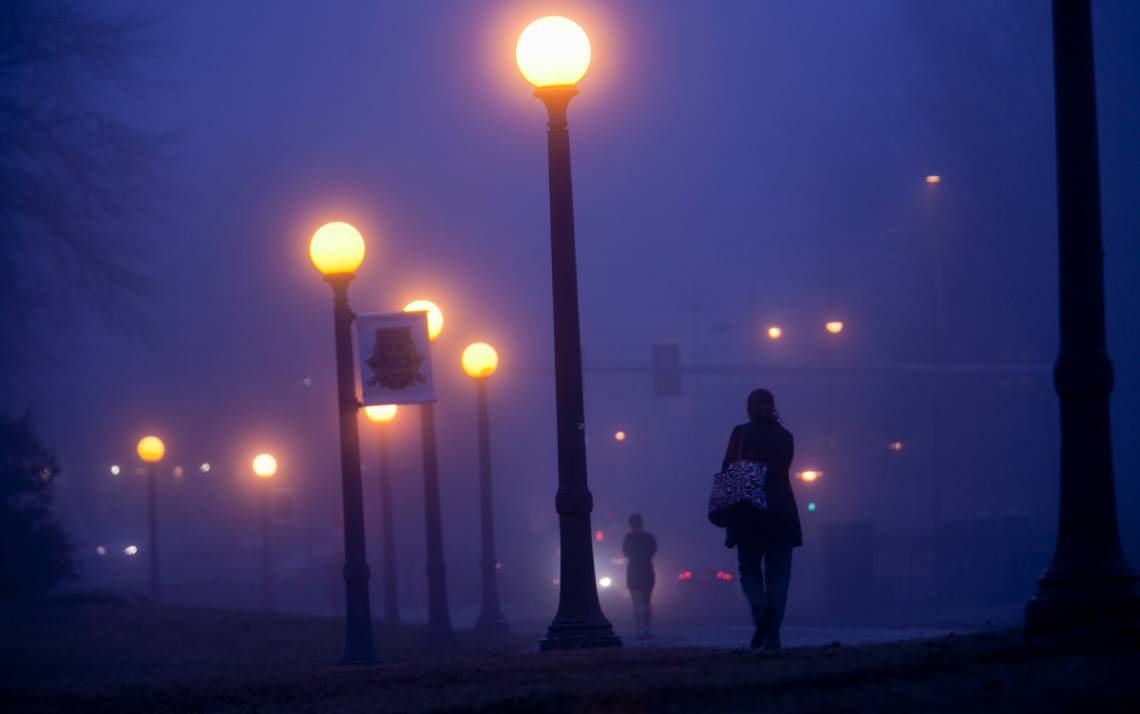 Robert Whiteside, health system security manager at Duke University Hospital, doesn't mind the winter months. He points out that, in nature, the winter is part of an eternal cycle in which plants often hibernate and shed blossoms from the previous season to prepare for rebirth in the spring.
But with shorter days, cold temperatures and most of the life drained out of the natural surroundings, he knows the season can be a time when people can struggle emotionally.
"I see the winter months as necessary," Whiteside said. "There's a certain healing that takes place in winter. Though it can be sometimes a bitter healing, which is why people feel the way they feel."
Beth-Anne Blue, assistant director for Duke's Personal Assistance Service, said that January and February are months that see the most calls from employees looking for help with emotional or mental health concerns. She said this is often due to stressful episodes during the holiday season and trouble finding joy during the winter.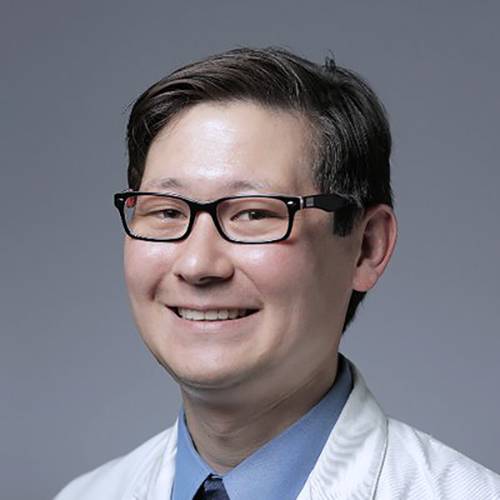 And Jon Bae, associate professor of Medicine and Healthy Duke co-convener for mental and emotional well-being, said this season could be especially difficult since the pandemic will keep people from taking part in familiar holiday celebrations.
"Some of the natural social connections that people are still having will be threatened because it's going to be colder," Bae said. "So the risk of increasing social isolation during this time will be tough."
As we head into what could be a challenging winter, here are a few strategies to help you beat the blues.
Maintain a Routine
When it comes to self-care, Whiteside has a several habits he leans on. An avid exerciser, he has home gym space where, each day, he lifts weights, jumps rope and practices shadow boxing.
With a substantial daily commute between his office at Duke University Hospital and his Zebulon home, Whiteside listens to audio books – often on a wide range of subjects such as Buddhist, Islamic and Christian theology and strategies for battling healthcare inequality – which nourish his curiosity.
And each morning, he devotes about half an hour to practicing Zazen meditation, which he said calms his mind and allows him to ponder how he connects with the world around him.
In the past, Whiteside said he thought of each of these habits as addressing specific parts of himself. But recently, he's understood that each one is an important piece to his overall wellness.
"They all work together," Whiteside said.
During winter, keeping up with wellness habits can be difficult as colder weather makes getting outdoors hard. And this year, COVID-19 risks interrupting holiday traditions. But Blue of Duke's Personal Assistance Service said its imperative to keep up with self-care, whether through habits such as exercise or meditation, or hobbies such as baking or reading.
"The most important thing to do would be to stick to your regular everyday routine," Blue said.
"Whatever it is that brings you joy, this time of year, it's even more important to continue doing those things."
Get Sunlight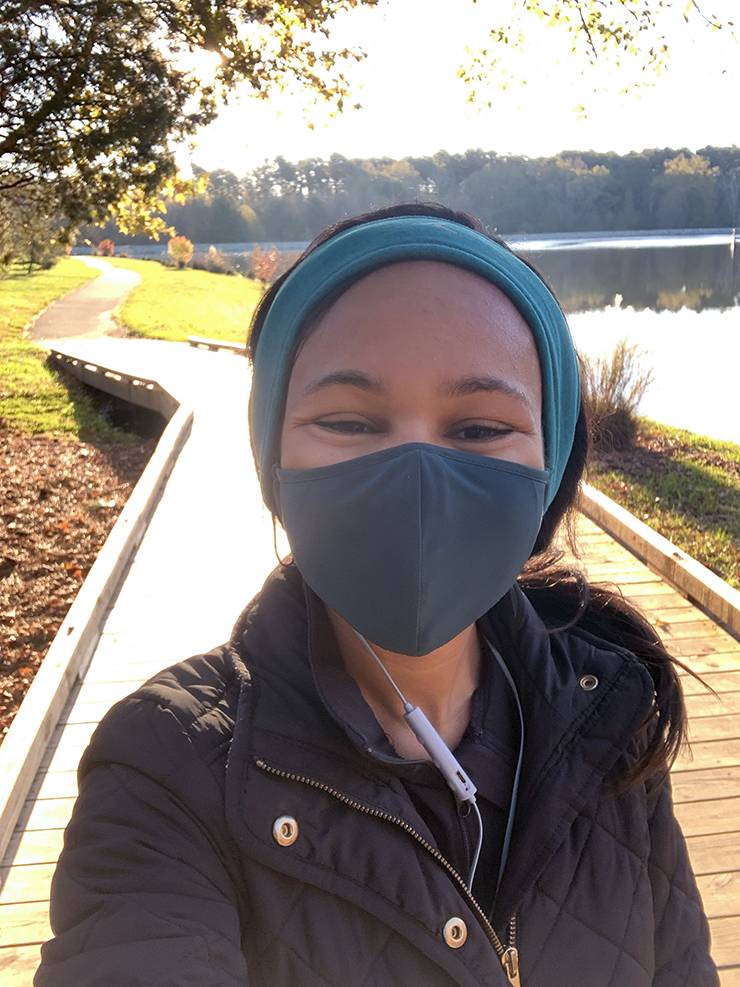 For the first few months after she arrived at Duke, where she's associate director of operations for the Center for Global Women's Health Technologies, Alexandria Da Ponte, didn't have a window in her Gross Hall office. So she scheduled a breaks during the day when she stepped outside for sunshine and fresh air.
Now working from home, where her workspace has a window, Da Ponte still maintains her habit, breaking up her day with short walks.
"I like doing it for the fresh air, but it's also a way of resetting myself mentally," Da Ponte said. "I would say getting outside is of very high importance. If I were to put it on a scale of 1-to-10, it would be about a 9.5."
Not only can a short burst of activity clear your mind, it has physical benefits. Sunlight helps your body create vitamin D, which can help you fight disease and absorb key nutrients.
"I think there's a lot to that," Blue said of the importance of getting outside in winter. "We tend to lack vitamin D in the winter months."
As the weather has gotten colder, Da Ponte has adjusted the timing of walks, moving them from late afternoon to midday, to catch the warmest temperatures.
"Working from home, it can seem like each day just blends into the others," Da Ponte said. "By going outside, you can feel the warmth of the sun and see the different little things about nature change with the seasons."
Monitor Your Emotions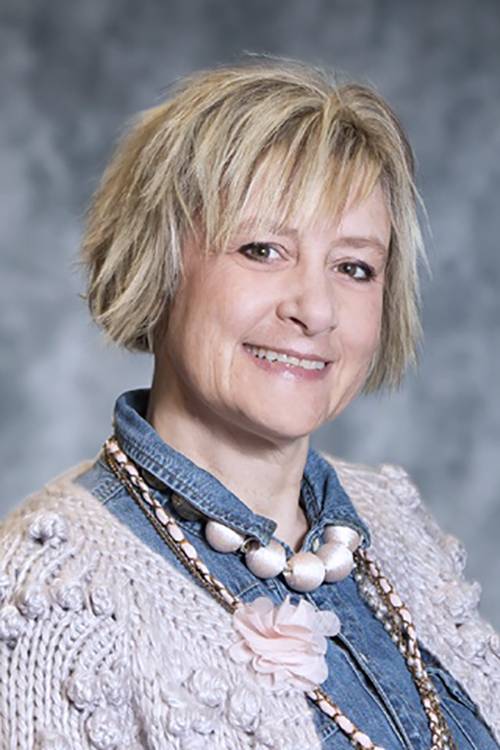 Both Bae and Blue said that it's natural to have dips in mood during the winter, and this winter in particular will be challenging. Over the coming few months, keep track of your emotional well-being.
If an episode of emotional struggle goes beyond what you may normally experience this time of year, Duke's Personal Assistance Service (PAS) may be able to help. PAS features a team of experienced psychologists, counselors and clinical social workers who can provide free, confidential short-term counseling, which is available online, and referrals to outside treatment.
"Just because you had a bad day doesn't mean you have to engage our services," Blue said. "But several days strung together? If there's about 10 days when you're consistently having a bad mood or not wanting to get out of bed or engage with the world, that might be the time to call us. Rather than wait it out or tough it out, call us and let see if we can help."
Got something you would like for us to cover? Send ideas, shout-outs and photographs through our story idea form or write working@duke.edu.