8 Learn IT @ Lunch Sessions on Tap for Spring
Learn about productivity tools and protecting your data in live online sessions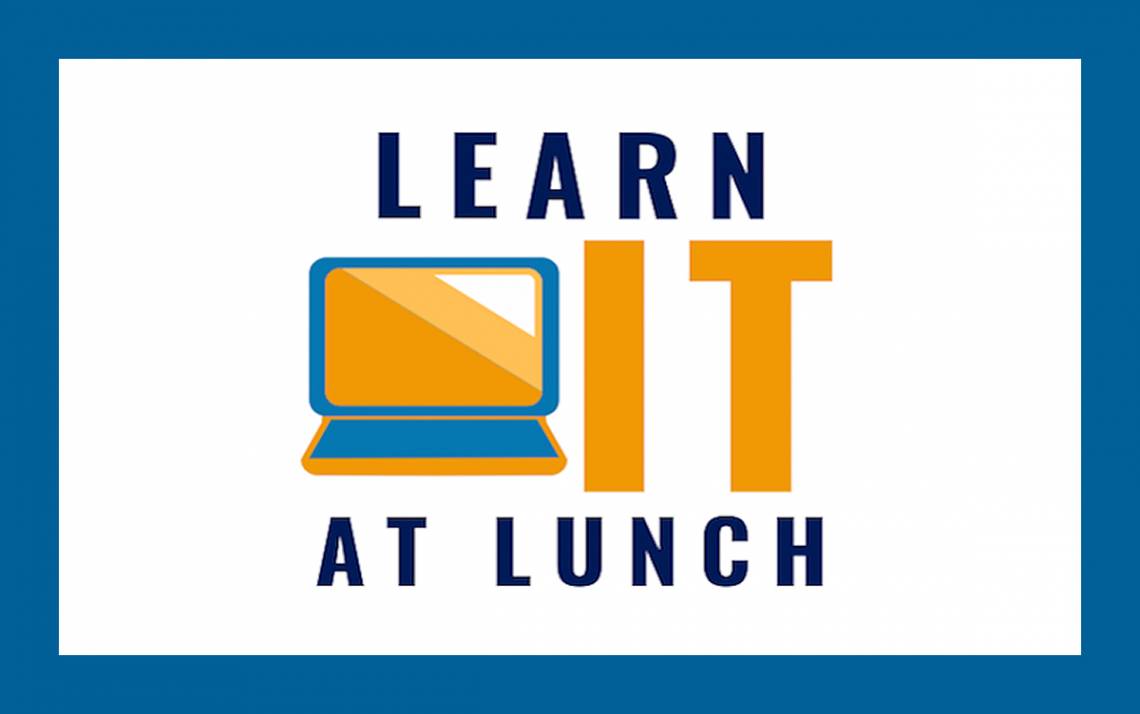 The Duke Office of Information Technology's "Learn IT @ Lunch" series returns Jan. 13 with eight live online workshops to help staff and faculty with remote and on-site work.
Eight hour-long sessions are offered on Zoom in January, February, March and April, bringing Duke experts to staff, faculty and students so they can make full use of tools and resources available at no charge to Duke community members.
Sessions focus on software applications and programs such Box, LinkedIn Learning, Zoom, Microsoft Teams and Qualtrics. In addition, a workshop in April, "Security 2021" will help you learn how to protect yourself and your data in a post-pandemic world.
Melissa Neeley, operations and building manager for the John Hope Franklin Center, attended four Learn IT @ Lunch sessions last year about surveys, online safety at home, hosting large Zoom meetings and web accessibility. 
The sessions taught Neeley how to watch for phishing attempts, modify settings on Zoom and set up a Qualtrics survey. 
"The extremely interactive format of Learn IT @ Lunch is really valuable," Neeley said. "Our Duke IT experts take the time to answer all your questions, so it feels as much like a one-on-one training session as it does a general webinar." 
Pre-registration is not required and expert presenters are available to answer questions after each session. And if you miss a session, videos of past workshops are posted online.
Check out the online schedule to see what sessions are right for you.
Got something you would like for us to cover? Send ideas, shout-outs and photographs through our story idea form or write working@duke.edu.