Share Your Pandemic Coping Strategy
In an upcoming issue of the Working@Duke magazine, we will highlight ways Duke staff and faculty are making it through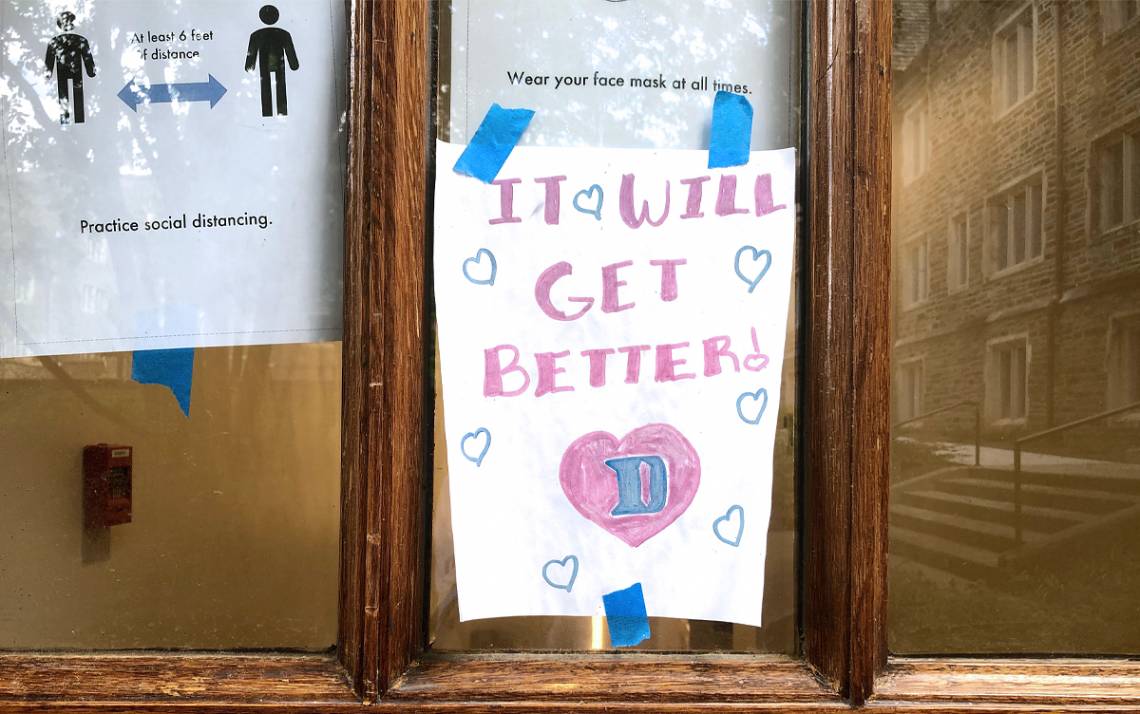 Since the onset of the pandemic, life and work have been disrupted.
Whether working from home or on the front lines of the ongoing public health crisis, jobs and lives look different. And many colleagues are grappling with finding ways to handle the stress, anxiety and social isolation.
In an upcoming issue of the Working@Duke magazine, and throughout the pandemic, we will highlight ways Duke staff and faculty are coping with the challenges of COVID-19. 
How are you making it through? We want to know what's working.
Please take a few minutes to complete a brief questionnaire, and we'll be in touch soon to talk more.