Department Spotlight: Preserving and Celebrating Black Culture
Named after jazz artist Mary Lou Williams, the center enhances Black culture and history at Duke University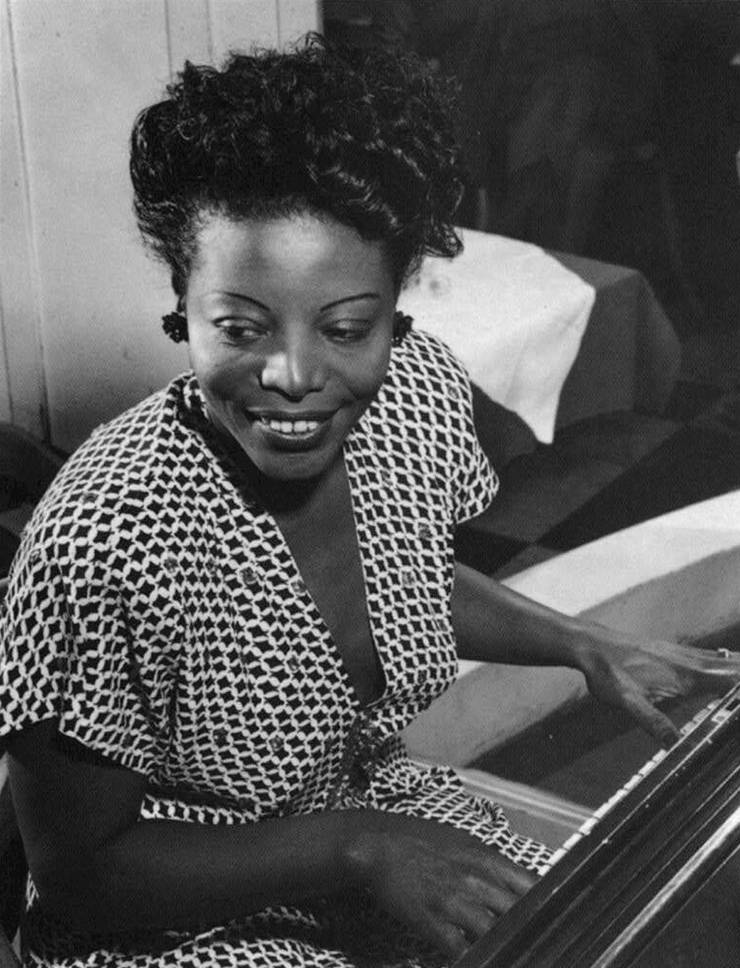 Department: Mary Lou Williams Center for Black Culture
Number of employees: Three
History: The Mary Lou Williams Center for Black Culture opened in September of 1983 to preserve and enhance Black culture at Duke University, among other expressed purposes.
The center is named for jazz pianist and composer Mary Lou Williams, an artist in residence who taught at Duke from 1977 until she died in 1981. Williams worked with Duke Ellington, Miles Davis and Dizzy Gillespie in the 1940s and 1950s.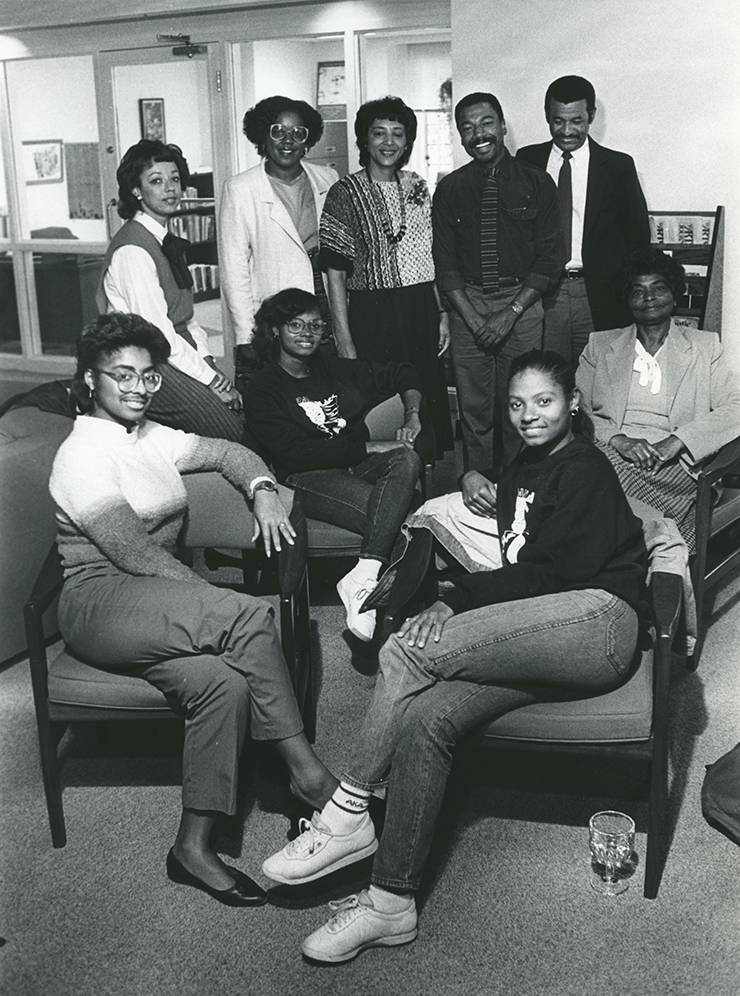 Opening ceremonies for the center occurred Sept. 23 and 24, 1983. Novelist Toni Morrison delivered the keynote address along with remarks by Duke President Terry Sanford and Edward Hill, the center's first director.
In her dedication, Morrison said that Williams improved the quality of life of those around her. Sanford added that the center will be "symbolic of the kind of society we want to promote at Duke University," according to The Chronicle report on Sept. 26, 1983.
"It is a vital step to a truly integrated scholarly university," Sanford said.
The Mary Lou Williams Center's mission to preserve and share Black culture and history at Duke, while providing a supportive space for the community, has remained steadfast over the years, said Chandra Guinn, the center director since 2005.
"For students of color to see staff members who look like them, who greet them with a smile and who genuinely care about them and understand the nuances of being in a marginalized community means a lot," she said. "To be able to come to the Mary Lou and see your history and culture reflected can feel like coming home."
What the center does: The staff at the Mary Lou Williams Center work with the Duke staff, faculty and students to promote racial understanding, provide a supportive space for students and foster an appreciation and increased knowledge of Black people, history, culture and the myriad contributions made.
Staff members Guinn, Quinton Smith and Brie Starks provide a mix of one-on-one advising with students, training sessions for the Duke community and programming, which has traditionally been in-person but has moved online for the fall semester due to COVID-19.
"Whether we're in person or over Zoom, we try to provide students with roots to grow and wings to soar," Guinn said. "The Mary Lou Williams Center is one of many places on campus that will help students thrive."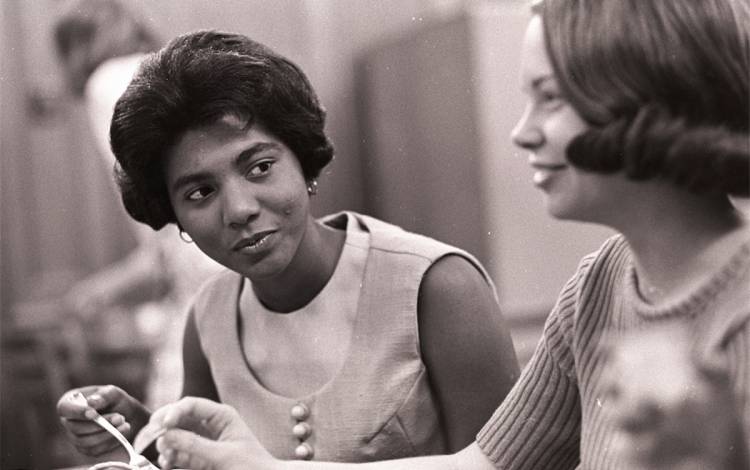 Since the fall semester started, the Mary Lou Williams Center staff hosted "Black Convocation" on Zoom with about 200 students, staff and faculty attending to welcome new members of the community and returning members. The program included a talk by Sherilynn Black, associate vice provost for faculty advancement at Duke, as well as breakout rooms for community members to get to know one another. The event also featured a remembrance for Wilhelmina Reuben-Cooke, one of the first five Black undergraduate students at Duke who has had the Sociology-Psychology Building on West Campus named after her.
The team is also hosting more impromptu events. They organized a last-minute Zoom conversation after the August passing of actor Chadwick Boseman, who played the superhero "Black Panther." The center has hosted outdoor gatherings on the center's patio for students to chat and listen to music while remaining at least 6 feet apart.
"In our office, we have a small brown table where students will gather to chat about their lives, current events, really anything," said Quinton Smith, assistant director of the Mary Lou Williams Center. "We're trying to replicate the experience at the table by creating safe spaces virtually and in-person for students to connect."
What they can do for you: The Mary Lou Williams Center revamped its series of training opportunities for the fall semester to discuss anti-Black racism, Black racial identity, race-based stress and Black culture wealth.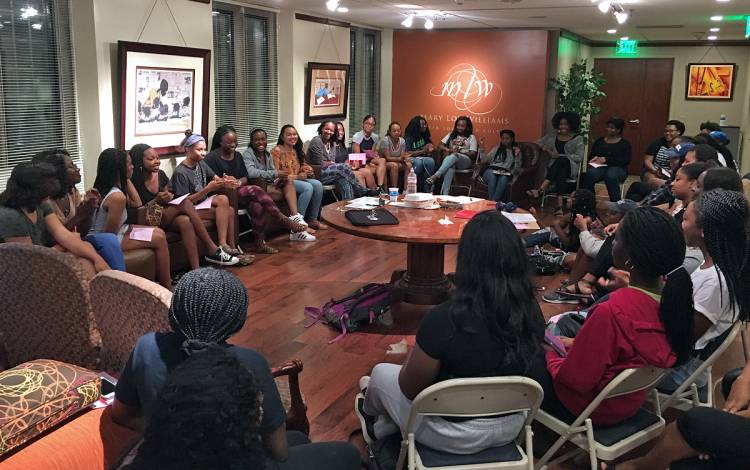 Duke staff, faculty and students can sign up for October and November virtual training sessions on the Mary Lou Williams website. Options include a two-part series, "Reckoning with Race: Why & How Black Lives Matter" on Oct. 23 and Oct. 29; "Frontline Fatigue: Understanding Race-Based Stress & Racial Battle Fatigue" on Nov. 13; and a discussion of the book "So You Want to Talk About Race" by Ijeoma Oluo next semester.
"We found ourselves this summer in a moment of unprecedented civil unrest about violence perpetrated against Black people, racism and the persistence of inequality," Guinn said. "We wanted to update our training sessions and workshops to reflect what the conversation is about now: confronting anti-Black racism."
The center also works with schools, departments, units and other campus groups to create customized workshops on topics such as Black history at Duke, cultural conscious event planning and Black leadership.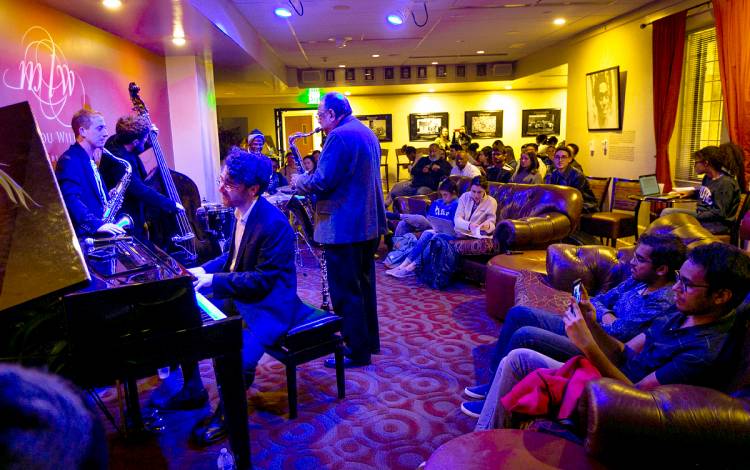 "We want the Duke community to understand why and how Black lives matter," Guinn said. "We are part of the Duke package. What we seek to be is a resource to everyone and their understanding of what Black life, culture and history mean to them."
Before the pandemic, the Mary Lou Williams Center hosted "Jazz @ The Mary Lou" every Wednesday evening. John Brown, Duke's vice provost for the arts, typically led musicians through the concert.
The Mary Lou Williams Center has active Facebook, Instagram and Twitter accounts, in which staff post about training opportunities, programs and online events.
Significant Achievement: The staff at the Mary Lou Williams Center are proud of how they supported the Duke community in response to the deaths of George Floyd, Breonna Taylor and Ahmaud Arbery.
Before the pandemic, community members would have gathered in the center, and Guinn, Smith or Brie Starks, student development coordinator, would facilitate a discussion. In the absence of meeting on campus, the center hosted Zoom conversations and fielded text messages and phone calls from students.
"Not being able to be physically present to see the pain, anger and tears on the faces of students was difficult," Smith said. "But, the three of us are good facilitators. I hope, with the deepest sincerity, we can help people come into a greater understanding of the responsibility to help actualize a more just and equitable community for all people."
Have a suggestion for a Department Spotlight? Let us know here.