A Simple 'Thank You' Goes A Long Way
Expressing gratitude enhances happiness and helps with work-life balance
As part of Duke Raleigh Hospital's Materials team, Leon King and Michael Davis are used to distributing personal protective equipment, linen bedsheets and towels and medical carts to the hospital's many units.
So, King and Davis were surprised one recent morning when Progressive Care Unit (PCU) nurses, who treat COVID-19 patients, gave them and their colleagues something.
Nurses presented a printed poem, handwritten notes and painting of an employee wearing a red superhero cape to express thanks to King, Davis, supply chain associate for the PCU, and the rest of the materials team for their work.
"It was a 'wow' moment. It was overwhelmingly terrific," said King, supply chain director for Duke Raleigh Hospital. "We were in the middle of the storm, and the frontline workers are stopping to pat us on the back. It was awesome."
Carol Hobbs, a clinical nurse for the PCU, wrote the poem for Davis, which includes the following line: "At DRAH we're a team with departments galore! But Materials delivers when we cry for more."
"The PCU wanted to show our adoration to Materials and give them time in the spotlight," Hobbs said. "We're all tired, but that moment of handing them cards and the poem felt really good. Expressing our gratitude was that something extra we needed."
Taking the time to express gratitude has positive effects on well-being. Saying thank you can reduce emotional exhaustion and enhance happiness and work-life balance, according to research by the Duke Center for Healthcare Safety & Quality.
J. Bryan Sexton, director of the Duke Center for Healthcare Safety & Quality, describes gratitude as a low-effort, high-yield benefit that boosts the people expressing and receiving the thanks.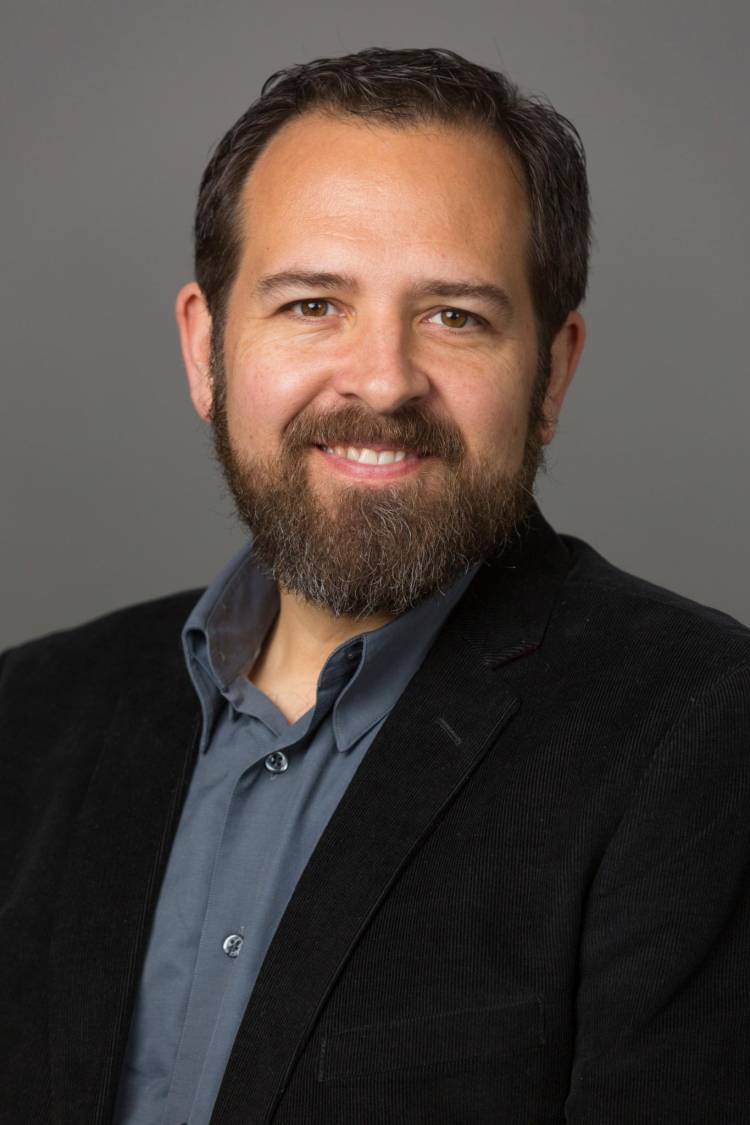 "When you receive gratitude, you feel cared for, seen and appreciated," Sexton said. "On the giving side, you're hitting this sweet spot of feeling connected to others and this selfless act of making someone feel better."
Sexton said expressing gratitude can be an individual practice, too. He shared three easy ways you can experience the positive effects of gratitude:
Three Good Things: Write down three things that went well and your role in the outcome at the end of each day for 14 consecutive days. This activity significantly improves your well-being because it builds resilience and promotes positive thinking, according to research published in 2020 by the Center for Healthcare Safety & Quality.
Write a letter: Take five minutes to write a letter to someone expressing something positive they did, how it affected you and the benefits you received. Sexton said this can increase happiness and lower negative thoughts, even if you don't share the letter.
Resilience Tools: The Duke Center for Healthcare Safety and Quality offers free digital tools that can help you cultivate gratitude, build resilience and reduce burnout.
Sexton said gratitude can help alter your outlook by reprogramming your brain to focus on the positives.
"At a time when there's not a vaccine for COVID-19 and we're watching people get worn down, being grateful for the positives can be potent," Sexton said. "Gratitude is good juice."
Before the pandemic at Duke Service-Learning, a birthday for one of six employees meant a chance for a lunch out and some sweet treats. While the team can't celebrate in the same way now, they've found an alternative solution to express their appreciation for colleagues celebrating their birthday.
During a call on Zoom, each employee shares what they are grateful for and values about their colleague on their birthday. A team member transcribes these comments into the meeting minutes so the individual can look back upon them in the future. Ruth Eckles, communication specialist for Duke Service-Learning, then delivers a card with a bouquet of flowers to the coworker at a later date.
"We all secretly hope our coworkers value what we bring to the table," Eckles said. "This activity gives permission to communicate something a little more personal. I think it makes everyone feel good."
Kimmie Garner, assistant director of Duke Service-Learning, was the first recipient when the team celebrated her birthday on April 26. Garner's colleagues shared how they appreciate her humor, empathy and attention to detail.
"Hearing the kind words from my colleagues made me want to express what they mean to me in return," Garner said. "Gratitude has so much reciprocity. You've done something special for me, and now I want to do something for you. It can create this endless circle of positivity. We all need that."
Help share the proactive and extensive work being done by all Duke community members during the COVID-19 outbreak. Click here to submit ideas, shout-outs and photographs or write working@duke.edu.