University and Health System Recognized Among 'Best-in-State Employers'
Forbes ranks Duke Health 6th and the University 26th out of 100 employers in North Carolina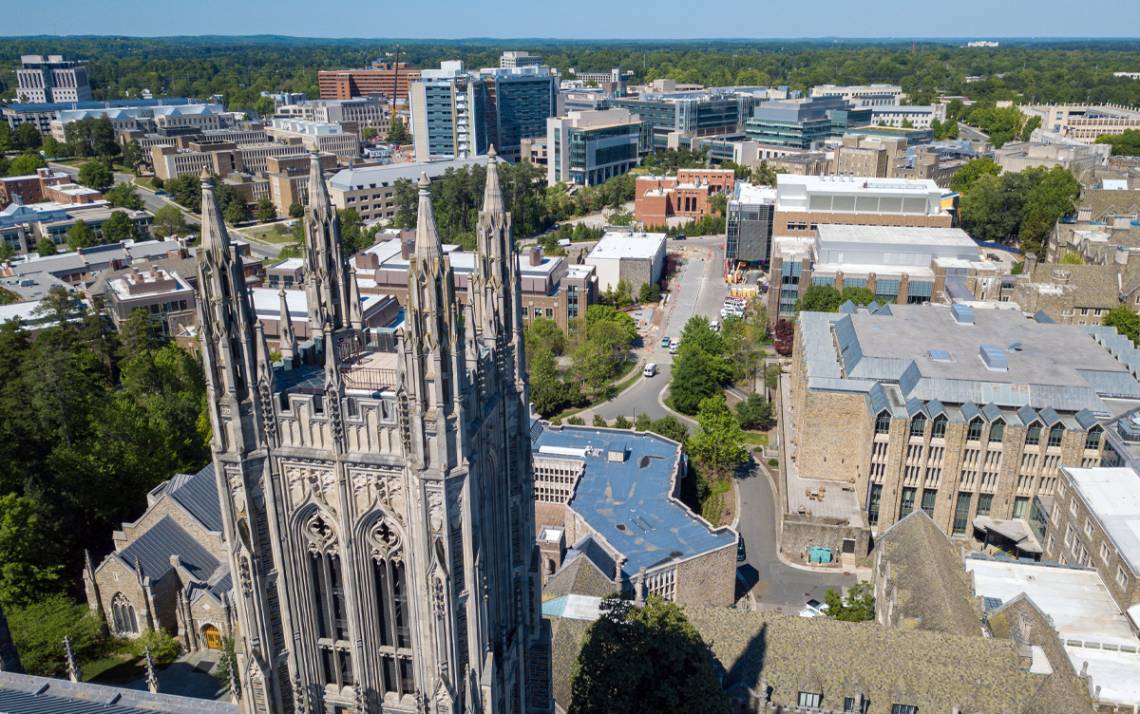 Forbes has named both Duke University and Duke University Health System among the "Best-in-State Employers" in North Carolina in 2020.
According to the rankings released on Monday, Duke Health System placed sixth and the University 26th out of 100 employers in North Carolina. 
"The recognition of Duke among the best employers in the state speaks to the ongoing contributions of our staff and faculty across the enterprise," said Kyle Cavanaugh, vice president for Duke's administration. "Especially during these trying times, in the wake of a pandemic, it is important to reflect on how we each individually and collectively make a valuable difference through our work at Duke."
Working with online statistics partner Statista, Forbes conducted an independent survey of 80,000 U.S. employees working for companies employing at least 500 people in U.S. operations.
Forbes and Statista based the ranking on how employees rated their willingness to recommend their employer to friends and family. Survey participants were also prompted to evaluate other employers in their region and respective industries that stand out either positively or negatively. 
Survey respondents were also asked 24 questions about work-related topics also gave their opinion on topics such as working conditions, salary, potential for development and company image. 
"We're pleased that Forbes has recognized Duke Health as a great place to work," said Rhonda Brandon, chief human resources officer and senior vice president for Duke Health. "The people of Duke Health are the reason we excel at delivering excellent patient care, educating the next generation of healthcare professionals, and discovering and delivering the next big breakthroughs in medicine. Everything we do relies on talented and dedicated team members, so we aim to give them what they need to thrive."
The survey was conducted on companies from all industry sectors. The amount of employers Forbes and Statista awarded in each state varies from five to 100, depending on the amount of relevant employers and size of the state's workforce. 
Forbes has recognized Duke University as a "Best Employer for Women" and a "Best Employer for Diversity" this year and as a "Best Employer." 
Is there something you'd like for us to cover? Send ideas, shout-outs and photographs through our online form or write working@duke.edu.