Video: How to Complete Your Daily COVID-19 Symptom Log
Duke staff, faculty and contractors are required to complete a symptom monitoring form before arriving to work on campus each day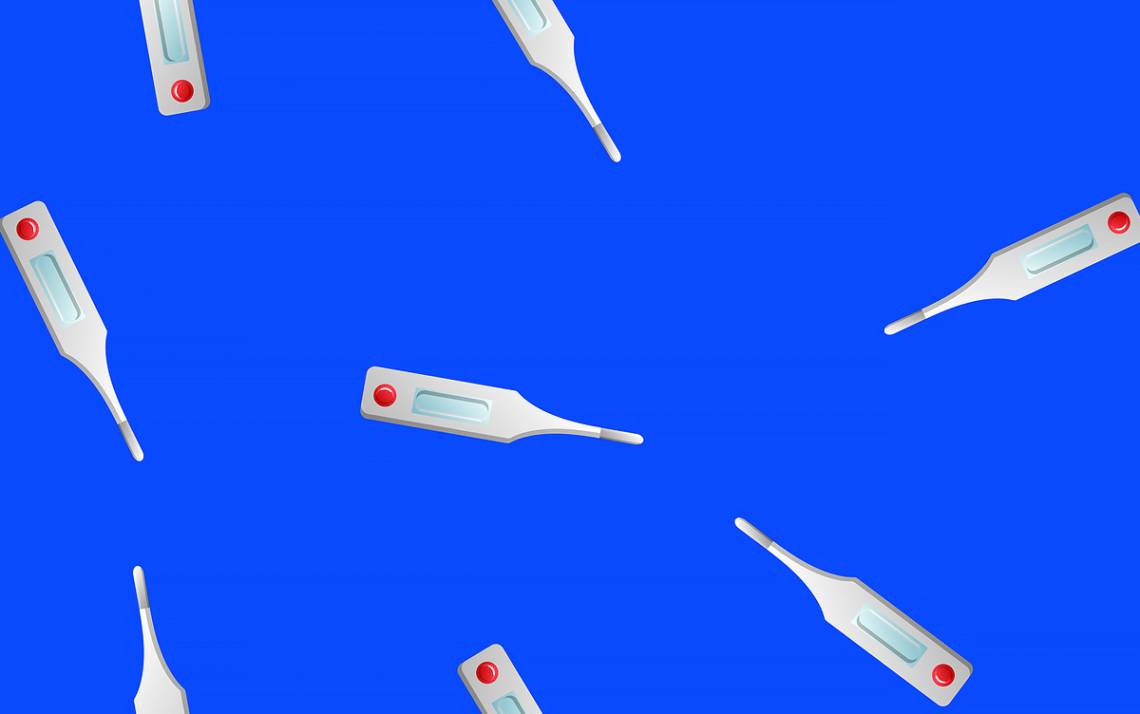 Update July 20, 2020:
Duke staff, faculty and students with smartphones are encouraged to download and use a new, free mobile app to complete the required daily symptom monitoring log. Learn more here.
Original Post:
Duke staff and faculty who report on-site for work each day are required to complete a COVID-19 symptom-monitoring form accessible through a secure online survey. 
The confidential form requires community members to provide their temperature and report COVID-19 symptoms such as cough, sore throat, runny nose, difficulty breathing and GI symptoms. Depending on symptoms reported, the system provides a message that either clears you for work or tells you to stay home and call the Duke Health COVID-19 Hotline, 919-385-0429, option 1.
To take the survey, staff, faculty and contractors will receive frequent emails with a link to the survey from Duke's Employee Occupational Health & Wellness (EOHW) or their school, department or unit in the days leading up the return to the workplace. Bookmark the link for daily use or save one of the emails from EOHW for easy access.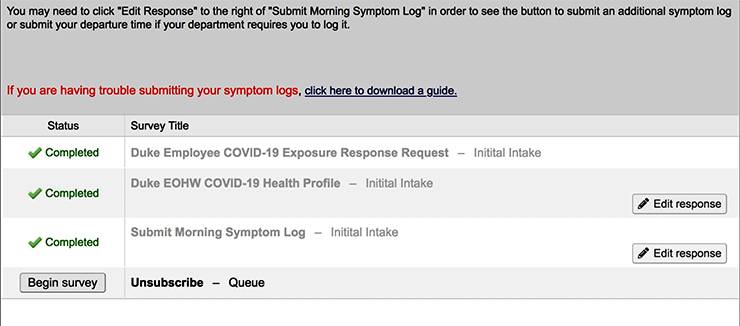 Duke employees will soon be able to securely access the survey through a mobile app that is in development.
"We're creating this system to protect everyone who steps foot on campus," said Matt Case, chief resident physician for the Department of Family Medicine and Community Health's Division of Occupational and Environmental Medicine. "You can save lives by monitoring your symptoms."
Help share the proactive and extensive work being done by all Duke community members during the COVID-19 outbreak. Send ideas, shout-outs and photographs here or write working@duke.edu.