Inside the Planning for a Pandemic
Timeline of Duke University's response to COVID-19
Duke University's planning for what would become known as the COVID-19 pandemic started on the eve of the new year with an email message that might have easily been overlooked.
On Tuesday, Dec. 31, 2019, an international travel notice showed up in the inbox of several Duke officials advising that health authorities were closely monitoring 27 cases of a mysterious pneumonia-like illness in Wuhan, China that may be of viral origin.
"Frankly, if the notice had been for any other city in China other than Wuhan, we may not have paid as close attention as we did early on," said Michael Schoenfeld, vice president for Public Affairs and Government Relations.
Wuhan University, located in a city with 11 million people, serves as Duke's academic partner for Duke Kunshan University (DKU), where faculty, staff and students travel back and forth regularly. No one knew it yet, but the genesis of a global pandemic was underway.
Before a name was given to the novel coronavirus, a number of key Duke officials began working to better understand the impact, implications and actions required to protect the Duke community here and abroad.
Here's an inside look at how plans emerged, and the story around how some key decisions were made.
Saturday, Jan. 4, 2020
A Focus on DKU
Kyle Cavanaugh, vice president for Administration and emergency coordinator, reached out to Cameron Wolfe, associate professor of medicine in Infectious Diseases, to inquire about implications. The two had worked closely together during the Ebola outbreak in west Africa in 2014 and the Zika outbreak in 2016.
"We have a much higher sensitivity to that geographic area due to our partnership with Wuhan University," Cavanaugh said. "My first call with Cam was to coordinate with him on monitoring the situation. At that time, it was predominately related to DKU."
Wolfe had received an email from an infectious diseases listserv about several cases of a pneumonia-like illness in China.
"The question initially was whether this is something that would get out of hand or something that would be stopped in a local area," Wolfe said. "There were lots of postulations early about whether it could be a novel coronavirus or something more innocent."
As cases continued to mount in the following days, Wolfe and Cavanaugh agreed it may make sense to determine which faculty, students or staff might be returning to the U.S. from Wuhan.
 
Monday, Jan. 20, 2020
A Near Miss Early On
Duke maintains a travel registry to determine when and where students, faculty, and staff travel to provide assistance, if and when needed. Registering travel is required for students, but only recommended for faculty and staff. So, not all travel is captured, including travel by visitors coming to Duke's campus.
"We found out quite by accident of a student-led effort to bring a group of students from Wuhan in February to visit Duke and UNC," Cavanaugh said.
As a result, Wolfe and several of his colleagues in Infectious Diseases began discussing how to handle the risk potential for the group of students coming from Wuhan when Cavanaugh called to say it looked like the student group wouldn't come after all.
"Then, later that night a colleague emailed me about a group of about 14 students from Wuhan that was already here," Wolfe said. "A couple of students had reached out with symptoms and asked if we wanted to take a look at them. I said, 'Hell yes. Let's get ahead of this now.'"
Wolfe quickly connected with those students and conducted medical assessments. He determined their symptoms were not consistent with the coronavirus. But the situation elevated concerns about how quickly a virus on the other side of the world might present risks for Duke's campus community.
Tuesday, Jan. 21, 2020
First Duke Headline Posted
The next morning Duke posted its first story on Duke Today about the novel coronavirus that had begun to spread in China and other countries, including the first case in the United States from a Washington State man who had returned from travel to Wuhan. Some airports also began screening measures for travelers coming from China as a precaution.
Wednesday, Jan. 22, 2020
Convening a Coronavirus Committee
Cavanaugh convened the first meeting of a Coronavirus Committee, a subset of the Emergency Management Committee, to begin assessing the outbreak and implications for Duke's operations in China, the U.S. and other locations around the world. The group included representatives from Infectious Diseases, Employee Health, Student Health, Duke Health, Student Affairs, Duke Police and Emergency Services, the Global Education Office, and Public Affairs and Government Relations, among others.
The following day, Duke issued its first community-wide message advising anyone returning from China with a fever, a cough and shortness of breath to seek medical care immediately.
Duke Health also established a task force to begin planning for their patient care response, establishing screening procedures and assessing stock of personal protective equipment (PPE). Wolfe and other medical providers served as liaisons between the two committees to ensure alignment between the university and the health system.
Sunday, Jan. 26, 2020
Crossing a Threshold
By the weekend, the situation had begun to evolve quickly. Duke took several actions, including developing and launching a new website to centralize information related to the coronavirus.
Due to the continuing outbreak in China, DKU announced it was suspending classes in all programs until Feb. 17. Duke also added the Hubei Province in China to its restricted travel list, the first of many travel restrictions that later included South Korea, Italy, and the rest of Europe.
"We were providing regular updates to the leadership of the institution, and they were making a number of policy decisions such as expanded travel restrictions," Cavanaugh said.
The Coronavirus Committee began identifying Duke community members in China and other areas of concern by searching the travel registry, reviewing Visa Services data and assessing corporate card transactions. Efforts were made to contact Duke community members to confirm health status and coordinate return to the U.S., if possible.
"Originally, the focus was almost solely focused on international travel," Cavanaugh said. "At that time, it was imperative to know who we had in certain locations and where they were traveling as we monitored updates on travel restrictions."
Thursday, January 30, 2020
Work on Both Sides of the Globe
At DKU, Scott MacEachern, interim vice chancellor for academic affairs, announced that the Spring 2020 Session 3 and Session 4 would move to online delivery beginning Feb. 24.
To make that goal happen, a group of leaders from DKU and Duke University set up a nightly call for 9 p.m. Eastern Standard Time (10 a.m. in Kunshan) to plan and coordinate their efforts.
Saturday, Feb. 1, 2020
Welcome Back from China
As more and more members of the Duke community returned from China, an intake survey was developed to track and monitor all students, faculty and staff who returned. Information from the survey was used to coordinate care for those expected to immediately self-isolate. Student Health and Employee Health contacted each individual to assess symptoms and provide medical clearance after the required 14-day self-isolation.
By Wednesday, Duke was coordinating with 15 individuals in self-isolation. That number increased to 28 by Feb. 15.
Chloe Hallberg, director of Emergency Services, helped to provide essentials for those in isolation to ensure people did not need to leave.
"We tried to provide them with everything they needed during that time in isolation," she said. "If that meant I had to get in a car to drop off a thermometer, a mask, medicine or groceries, that's what we did."
Friday, Feb. 7, 2020
Daily Leadership Briefings
While travel restrictions and other key policy decisions had been reviewed and approved by Duke's senior administrators, the need for a more regular and structured process became clear as the number of cases begin to spread rapidly in other countries.
"Starting at the end January there was a group of us meeting every single day, including Saturdays and Sundays," Cavanaugh said. "By February this became around-the-clock work."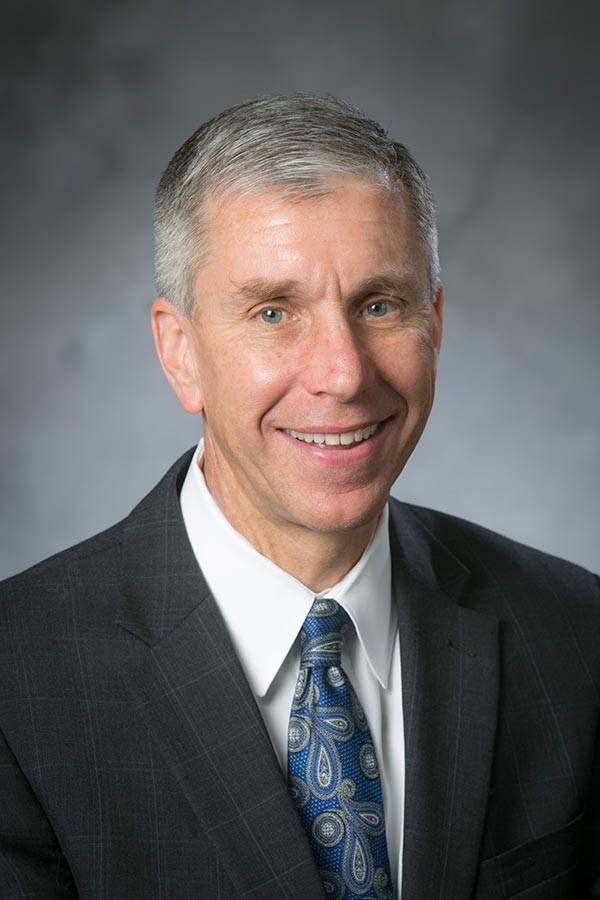 Cavanaugh began giving daily briefings to President Vincent Price and other senior administrators. Regular discussions were also held with the Duke University Board of Trustees and faculty leadership on the current status of events, evolving circumstances and pending decisions. The leadership team adopted three principles to guide their decisions: protect the health system's ability to care for patients, care for members of the Duke community, and support Duke's academic and research enterprises.
"We had these meetings every afternoon," said Provost Sally Kornbluth. "President Price has been great and involved in every major decision, but he also has been able to delegate to a really strong team."
That collaboration and team effort, she said, were due in large part to the contributions of Cavanaugh who helped collect information about various operations and activities, anticipate key decisions and implement decisions.
"Kyle has been the linchpin to absolutely everything that has happened on campus throughout all of this," she said. "He is in constant contact with the hospital and the campus. He knows what is going on with the students, faculty, and within the health system. He knows how to approach the public health issues and ensure we preserve the core aspects of our missions. Given all he was managing, I can't imagine that he sleeps."
Tuesday, Feb. 18, 2020
Surge of Faculty and Families Return from DKU
About 50 Duke faculty and their family members who had been working at Duke Kunshan University return to Durham, N.C. prior to the beginning of the new academic session. Julie Barker, executive director, and Tracy Clouse, assistant director for the Duke Kunshan Support Unit, began making arrangements for the displaced DKU faculty.
In addition to securing lodging, managing the required self-isolation, and reserving work space in the Imperial Building in downtown Durham, the two also helped enroll about a dozen school-age children of faculty so they could resume their studies in the U.S.
Monday, Feb. 24, 2020
A New Online Curriculum for DKU
The online academic session at DKU kicked off on Feb. 24 with 579 undergraduate students and more than 100 faculty all scattered across China and well beyond, in many different time zones and with varying levels internet access and other technology.
The day marked the culmination of many efforts between Duke and DKU over three weeks to address a wide range of technical and pedagogical issues. 
"I knew we had to drop everything, because this has to succeed," said Matthew Rascoff, who leads Duke's digital education efforts. "The pressure was on. But Duke is equipped to do this. We spent years building up the infrastructure so we have the capacity and resilience to respond in a moment of crisis."
Thursday, Feb. 27, 2020
East House Set Up for Quarantine
With spring break looming and the subsequent return of students from around the world, members of the Coronovirus Committee identified a location where it could safely isolate those who may have a potential exposure or symptoms related to COVID-19.
Hallberg, the director of Emergency Services, conducted a walk-through of East House the following day. The residence hall on East Campus was vacant due to scheduled renovations. By Monday, a crew had begun outfitting the residence hall to accommodate separate isolation of symptomatic and asymptomatic students. Rooms were tapped off and secured and industrial HEPA filters were installed with air scrubbers to continuously clean the air.  Negative pressure systems were installed to allow air to flow into isolation rooms but not escape from the rooms.  
Tuesday, March 10, 2020
Spring Break, the Sequel
Duke announced an extension of spring break for a week and suspended all on-site classes for the rest of the semester. Provost Kornbluth said that the expanded week for spring break allowed faculty and the Office of Information Technology to prepare to transition classes to a virtual delivery model.
"We had a nice dry run with DKU," she said. "That was our early rehearsal to get all the technology issues sorted out. Our OIT team was amazing in supplying all the IT infrastructure and expertise to DKU. It also tipped them off to expand capabilities quickly in case it came to Duke, so they were really prepared."
Meanwhile, Student Affairs launched a massive effort to reduce the number of students on campus and made arrangements to ship essential belongings to students for their continued learning and safety.
"Mary Pat McMahon and her team in Student Affairs has been fantastic," said Provost Kornbluth. "They had to go through more than 3,000 applications from students to remain on campus to determine who really needed to be here and who should go home for their safety. Then they mounted an incredible squad to send belongings home to students with the efficiency of a military operation."
Wednesday, March 11, 2020
No Time for Games
In light of the spreading virus and recommendations from the CDC for social distancing, President Price announced the suspension of all athletic activities, which covered all sports, all competition and all practices. The ACC Tournament was canceled on the same day that the World Health Organization later declared COVID-19 a pandemic. 
"We are taking this action to protect the safety of our student-athletes, coaches, staff and others who are essential to these activities," said President Price in making the announcement.  "I know it is a great disappointment to our student-athletes and coaches, whose hard work and dedication to their sports and Duke is inspirational to so many, but we must first look out for their health and well-being."
The next day, the NCAA also canceled all winter and spring championships, including March Madness. 
Monday, March 16, 2020
Do You Zoom?
Following a recommendation from N.C. Governor Roy Cooper, President Price announced that all faculty and staff who can work remotely or are not needed on-site to support critical operations should stay home.
Duke also launched three new websites to support ongoing operations virtually: Keep Working, Keep Teaching, and Keep Learning. The sites feature technology resources and tutorials for tools such as Zoom for video conferencing and Microsoft Teams for collaboration.
The following day, Duke logged 20,500 meeting participants on Zoom as people engaged in new ways to connect remotely.
"It's incredibly gratifying to see how the IT personnel from all around the campus and health system have come together to upgrade and enhance Duke's IT services, support and infrastructure," said Tracy Futhey, vice president and chief information officer. "Duke is as well positioned as any school— and far better than most— to handle such a radical change in how we learn and teach and research, and to be prepared to do it in such a short period of time."
Tuesday, March 17
Labs Go Dark
Winding down labs is a significant event for a major research university, but with rapidly deteriorating conditions related to COVID-19, Vice President for Research Larry Carin announced the curtailment of laboratory research activities at Duke. Only those directly related to COVID-19 and those essential to preserve the future viability of research programs were permitted to continue.
Monday, March 23
What May Be the Greatest Experiment in Duke's History
The true test came the following week as Duke prepared to launch 6,000 virtual classes after suspending on-site classes following an extended spring break.
President Price wrote to the Duke community the evening before, saying the event "may be the greatest experiment in our university's history."
"We didn't ask for this, but we are rising to the charge," he wrote. "And as we do so, I am very grateful to our students, faculty, and staff for your flexibility as we transition to new models of teaching, enabled by technology and accelerated by necessity."
Thanks in part to Duke's earlier experience with DKU, the virtual experience went smoothly. For example, on the second day of virtual classes, nearly 56,000 meeting participants used Zoom to log more than 324,000 minutes without any major problems.
"What I've been really impressed with all along this process is the good moral compass that has guided us and our decisions at every level," Kornbluth said. "We've tried to put right principles ahead of concerns about cost, which you can see in decisions about room and board refunds, shipping personal items back to students, and ensuring our regular staff and contract staff continue to remain in a paid status during this period of uncertainty."
Duke Today and Working@Duke will be featuring stories, photos and videos of the extensive work being done by all Duke community members. Please share your ideas, recognition and photographs here or send email to working@duke.edu.