How to Plan a Great Day Off from Work
Duke employees share tips for what to do on a day out of the office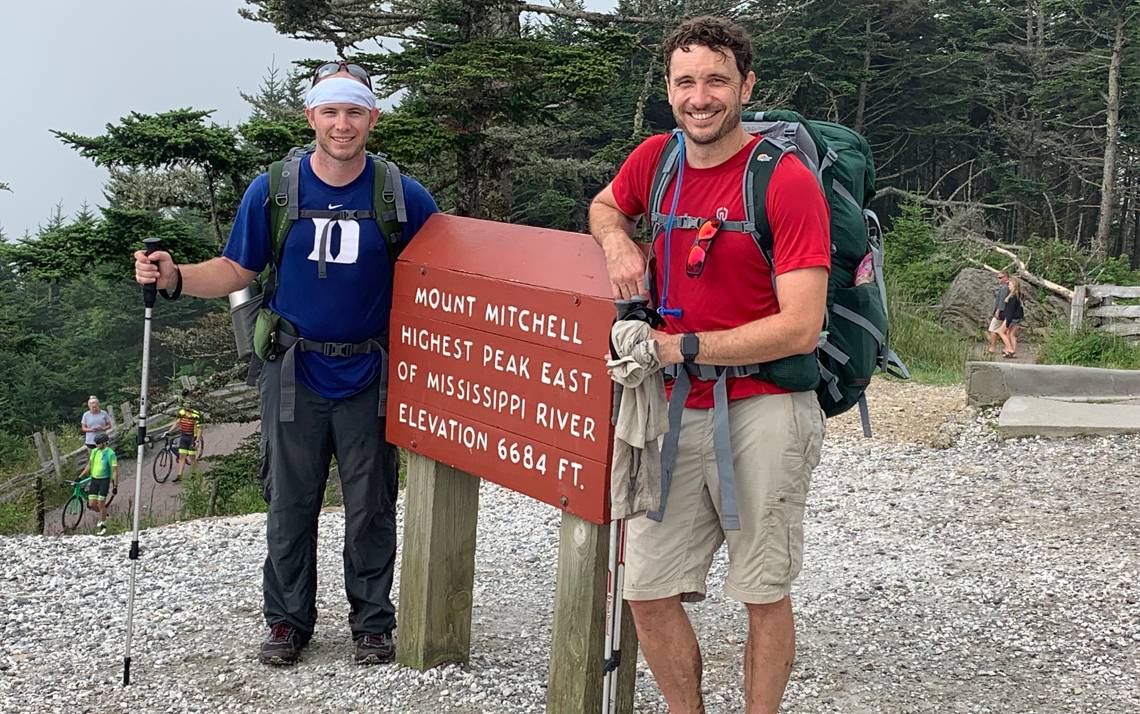 A fun day off from work for Frith Gowan involves cycling trails or country roads in Orange, Durham, Wake and Alamance counties.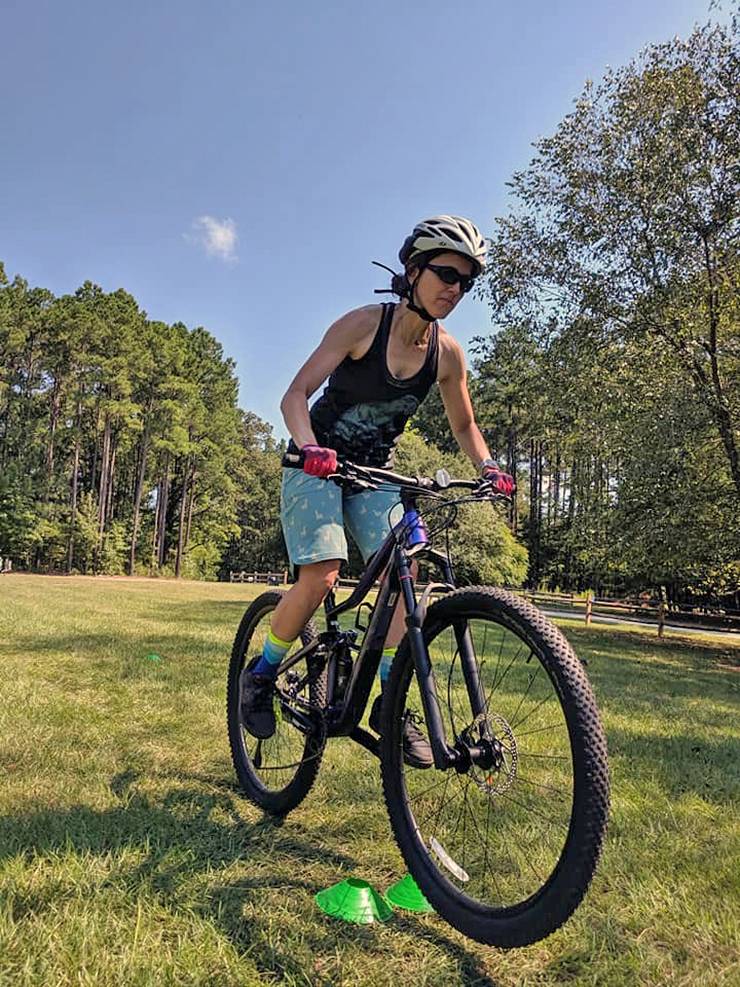 Gowan is a long-time road cyclist who's taken up mountain biking in the past two years. She loves the speed and smoothness of biking on roads around Carrboro and has come to appreciate the obstacles on narrow trails when mountain biking in the Carolina North Forest and other local trails.
"Being out in nature is restorative," said Gowan, director of digital content strategy for Duke Divinity School. "Mountain biking requires your complete focus. You don't have the space for thoughts to intrude. No thoughts about work or personal obligations creep in."
Debra Loban, a counselor for Duke Personal Assistance Service, said time off is essential for feeling refreshed, which improves creativity and helps with focus. She recommends listening closely to your emotions when deciding what to do – whether to spend a day off alone or going on an adventure with friends or family.
"There isn't one right way to spend a day off," Loban said. "Do whatever you feel you need to do."
Here are some tips from colleagues for how to plan a great day off from work.
Plan an activity

Alberta and Josh McKinney have unpredictable schedules in their positions at Duke Raleigh Hospital.
Some weeks, Alberta, a physical therapist, and Josh, a physician in the Emergency Department, will work Sunday to Wednesday. Other weeks, one of them may work Monday, Wednesday and Friday.
"It's pretty rare for us to get a day off together," Alberta said. "So when it does happen, we want to do something fun together."
Alberta and Josh love exploring the Triangle area's restaurant scene with friends. They'll get ice cream from The Parlour, drinks at the Durham Hotel's rooftop or dinner at Bida Manda. The couple also takes their 6-year-old son, Luke, to Marbles Kid Museum and Carolina Tiger Rescue in Pittsboro.
Planning an activity in advance allows them to bond, catch up with loved ones and takes their mind off an upcoming workday.
"You don't want to spend your time away from work thinking about work," Alberta said. "I can't think of a better way to relax than doing something you love with the people you love."
Leave technology behind

Brendan Heitz's days off from work are spent hiking through Raleigh's William B. Umstead State Park or biking the 26.2 miles of the American Tobacco Trail.
Heitz, coordinator of athletic facilities, game operations and championships for Duke Athletics, fell in love with hiking, biking and camping after moving to North Carolina from Texas in 2016. He appreciates the open green fields and trees that line many roads.
The beautiful scenery allows Heitz to unplug and take a break from checking his smartphone when it vibrates with a notification. Heitz stashes his phone in a backpack.
"When I put my phone down to hike I feel more connected to nature and to the rest of the world," Heitz said. "It feels like a true break."
Say no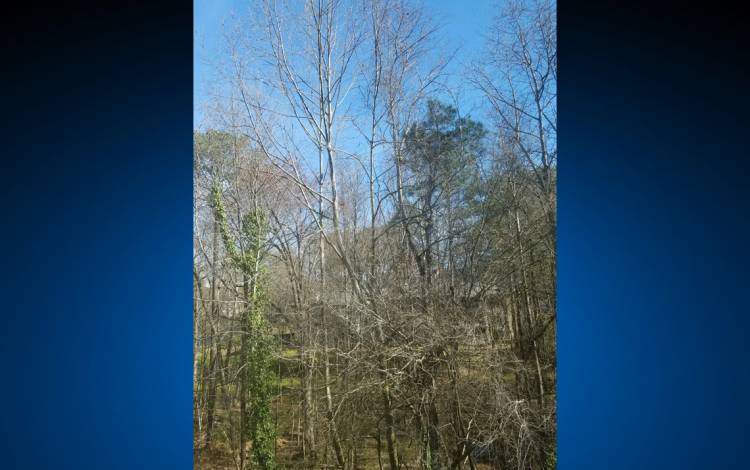 Sometimes, nothing is better than something for Najla McClain.
McClain, a program coordinator for Duke's School of Nursing and fulfillment and purpose co-convener for Healthy Duke, spends time going to dance performances at Hayti Heritage Center and volunteering with the Ar-Razzaq Islamic Center in Durham.
But she enjoys spending a day alone just as much. McClain meditates on her porch overlooking trees, watches a Marvel movie or catches up on the TV show "Curb Your Enthusiasm."
"I used to feel guilty saying no to people if I had nothing else going on," she said. "It felt like a waste to do nothing. I've discovered it's just as invigorating to have a day hanging around my house. You have to protect your time."
Check an item off your to-do list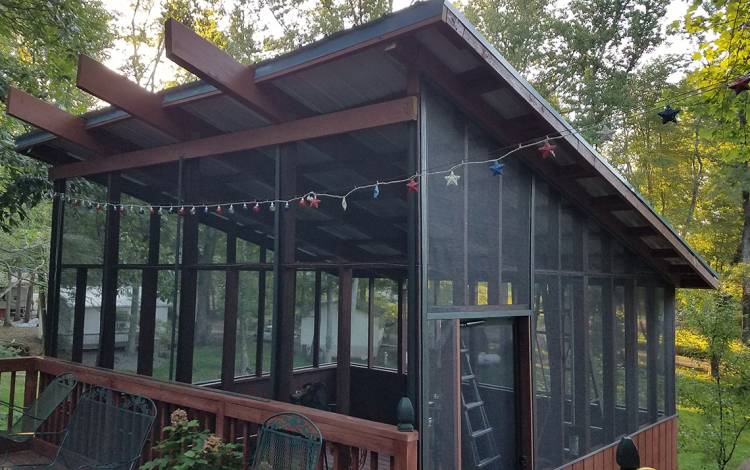 Steve and Lynn Guerrant's home on lake Gaston is a labor of love.
The couple purchased the place six years ago and have replaced carpet with hardwood floors, updated cabinetry and built bunkbeds for their two grandkids.
"It's too long a drive to Lake Gaston after a day at work just to return the next morning," said Steve, Engineering Specialist for Duke's Electrophysiology Lab. "We need the days off to check things off our to-do list."
Recently, the Guerrants have made the 75-minute drive to install electricity and speakers for a newly constructed screened-in porch.
"We're weekend warriors," Steve said.
Have a love story or news to share? Share it with Working@Duke.