Using Duke Time Off for A Long-Awaited Reunion
The summer campaign highlighting Duke's time off benefit ends Aug. 9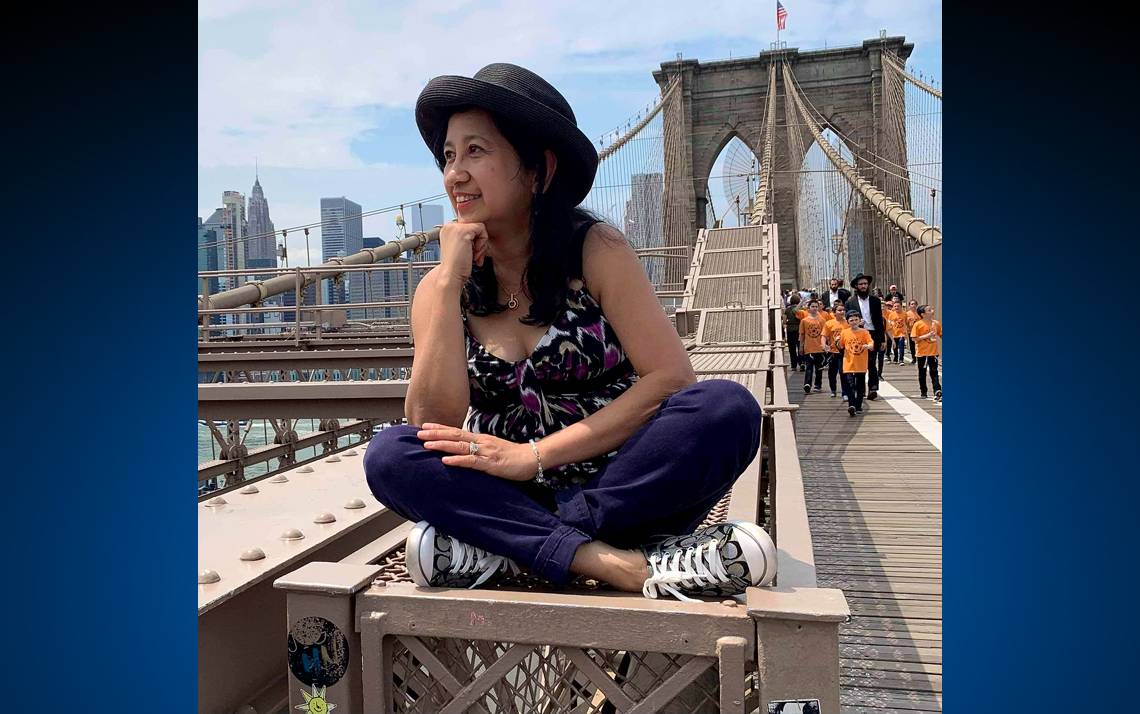 It was a reunion 30 years in the making for April Ferido and four high school friends.
The group grew up together in Puerto Princesa, Philippines, and all of them moved to different parts of the United States and Canada, but they reunited during a trip to Albany and New York City this summer. They dined on Filipino food in Queens, visited the 9/11 Memorial and walked across the Brooklyn Bridge. With the New York skyline behind her, Ferido climbed aboard a railing running in the middle of the bridge and posed for a photo.
"We were awake every night until 3 a.m. talking and laughing," said Ferido, a paranesthesia clinical nurse for Duke University Hospital. "Duke time off gives me a chance to unwind and destress from the normal challenges at work and be able to balance my job with personal life."
Ferido is the fourth winner in the #DukeTimeOff photo campaign, which highlights the hobbies, celebrations and big and small adventures of staff and faculty using Duke's time off benefit. She'll receive a Duke beach pack that includes a beach towel, water bottle and frisbee courtesy of Duke University Stores.
With the deadline on Aug. 9 to particpate in this year's campaign, there's still time to share a picture on social media using #DukeTimeOff or submit a photo here. Grand prizes from the Washington Duke Inn and JB Duke Hotel will be awarded at the end of the campaign. Winners will be announced in late August. Staff and faculty have shared around 525 submissions so far.
To be eligible for prizes this year, photos must be taken between May 22, 2019 and Aug. 9, 2019 and shared by current University and Health System staff and faculty during the same time period. The deadline to submit a photo is 12 p.m. Aug. 9.
Here's a look at some recent pictures: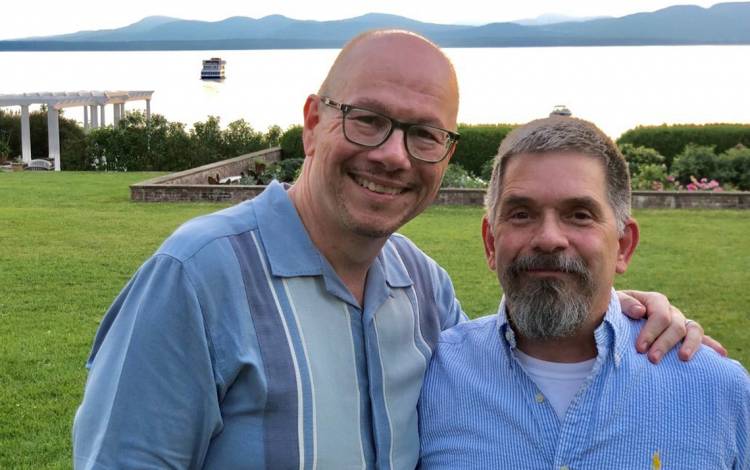 Jim Lux, right, a grants and contracts administrator for the Duke University Department of Surgery, took his husband, Michael, to Vermont as a birthday gift. The two spent time with friends in Lake Champlain and enjoyed the cooler temperatures.
"It was great to escape the sweltering heat and humidity in North Carolina," Lux said. "Stepping out of my daily routine to travel and create new memories feeds my soul!

Adrienne Small, clinical faculty member of the Duke University School of Nursing, spent two weeks in Vietnam and Thailand with husband Tim Small, a project manager for Duke Health Technology Solutions.
They visited "Elephant Steps," an animal sanctuary with elephants, pigs, dogs and goats, in Chaing Rai, Thailand. The Smalls also went on a hike and saw elephants in the jungle.
"I have always wanted to spend time with an elephant, so this was sort of a bucket list trip," she said. "It was amazing being next to these complicated creatures, but I was also very aware that one could squash me at will. I must admit that I was more afraid of them than I thought I would be."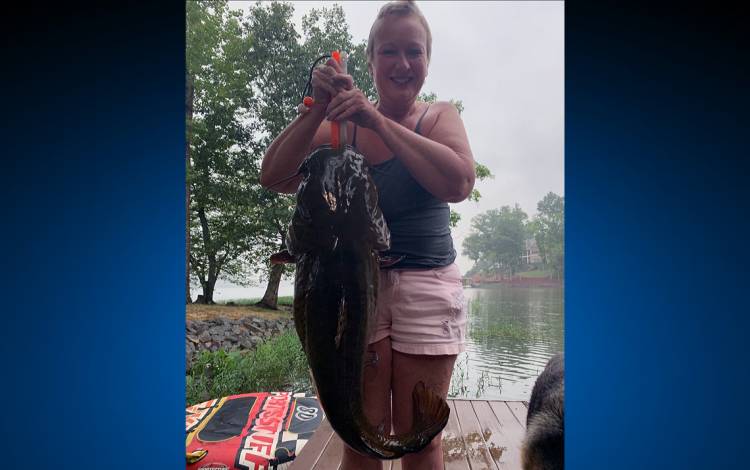 Zacary Zajac, a polysomnography technician for Duke's Pulmonary Medicine Division, took his mother fishing at Lake Gaston. Zajac's mom finished treatment at the Duke Cancer Center and is now in remission.
"She was able to land this monster catfish," he said.
HOW TO SHARE YOUR 2019 SUMMER PICTURES:
Post a photo and be sure to include #DukeTimeOff on Twitter, Instagram or Facebook. Tell us what you're doing with your time away from work. Remember, use #DukeTimeOff so we see your snapshots on social media;
Post a photo and caption on the Working@Duke Facebook page: facebook.com/workingatduke;
Or, go to hr.duke.edu/DukeTimeOff2019 to upload your picture
During the campaign, the Working@Duke editorial team will award Duke-themed beach chairs, towels, water bottles and frisbees from Duke University Stores. Grand prizes awarded at the end of the campaign include:
One overnight stay with breakfast for two at the JB Duke Hotel
Dinner for two at the Washington Duke Inn's Fairview Dining Room
Have a story idea or news to share? Share it with Working@Duke