Feeling 'Refreshed' after Duke Time Off Adventures
About 300 photo entries gave been submitted so far by Duke employees making the most of time away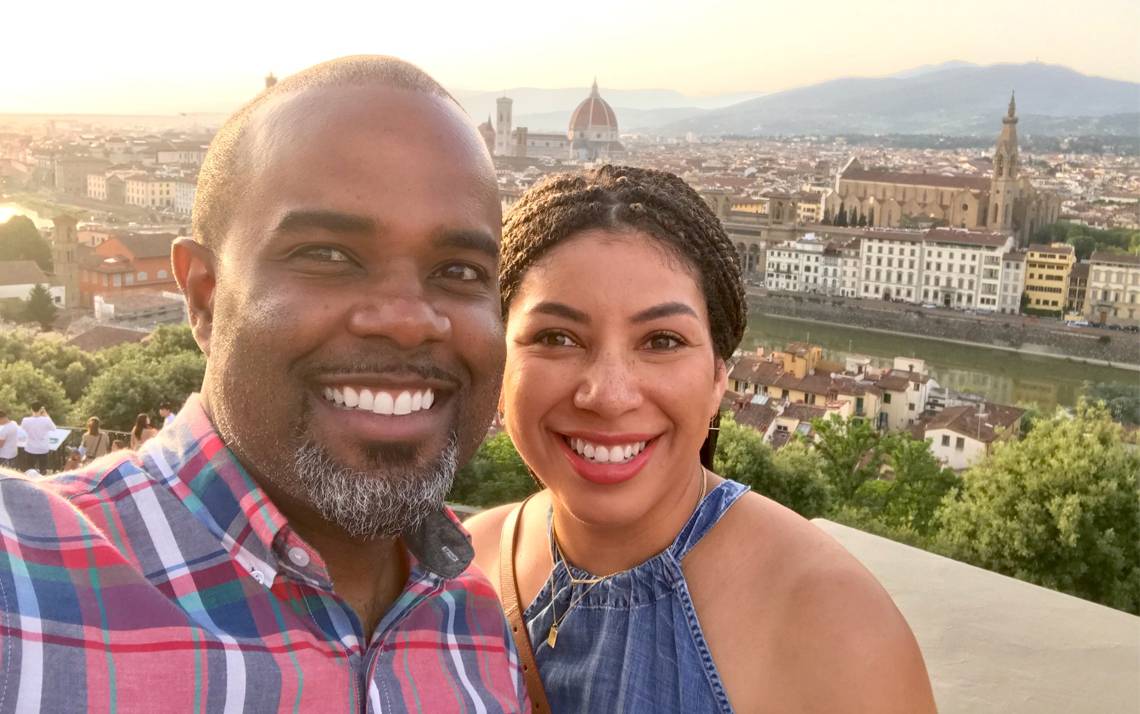 Maranatha Wall, community schools tutor coordinator and literacy specialist with the Duke Program in Education, recently visited Florence, Italy, during a two-week spin around Europe, and was enchanted by the city's hectic streets and dramatic renaissance buildings.
During her visit, Wall snapped a photo with her husband Brandon Hudson showcasing the view from the Piazzale Michelangelo, a square perched on a hilltop with a breathtaking view of the city. Wall, who submitted the photo as part of the #DukeTimeOff campaign, said her time in Italy also helped her appreciate her life back home.
"It is so cool to talk with colleagues about their Duke Time Off adventures and in turn, be able to share the highlights of my own time off," Wall said. "Time off with one's loved ones is encouraged and I immensely appreciate that about Duke. I feel refreshed coming back to the office after taking the time to explore."
The campaign highlights the hobbies, celebrations and summer 2019 adventures of staff and faculty using Duke's time off benefit. With the July Fourth holiday this week, Duke employees are invited to continue sharing their fun using #DukeTimeOff on social media or by submitting a photo here. Over the summer, some submissions will earn prizes from Duke University Stores; the grand prizes from the Washington Duke Inn and JB Duke Hotel will be awarded at the end of the campaign in August.
To be eligible for prizes this year, photos must be taken between May 22, 2019 and Aug. 9, 2019 and shared by current University and Health System staff and faculty during the same time period. Staff and faculty have shared around 300 submissions so far.
Check out a few of the recent images.

Duke Athletics' Senior Associate Athletics Director for Athletics Facilities, Game Operations and Championships Bob Weiseman shard this photo of his children Dylan and Jillian having fun on the beach in Corolla, where Weiseman was vacations with his wife, Meghan Weiseman, the director of equipment operations for Duke Athletics' Olympic sports.
"Our lives have become so busy chasing every detail of work and home life, it seems as though, as a family, we never stop and enjoy moments together," Bob wrote about the photo. "Taking time away each summer allows us to get away from our routines and enjoy each other, our friends and our family, and those unique moments that happen all the time but we don't get but a second to enjoy."

Frank Turcotte, a clinical nurse with Duke's Hyperbaric Medicine Clinic, caught this photo of cows grazing on a country road in Mebane.
For Turcotte, the simple scene set amid the golden light of morning was a reminder that "beauty surrounds you every day and to appreciate it, all you have to do is take a back road."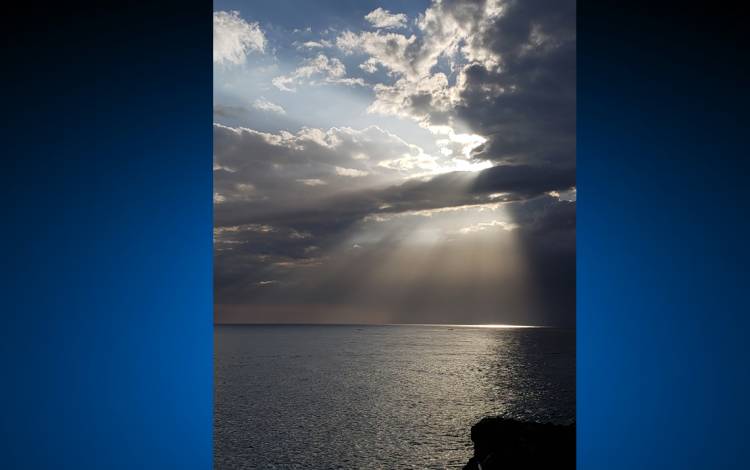 Natasha Hanks, staff assistant with Duke Pediatrics, shared this photo of the peaceful sea from a recent trip to Montego Bay, Jamaica.
For her, the trip was a valuable opportunity to get away from everyday life and enjoy "the laid back island lifestyle."
HOW TO SHARE YOUR 2019 SUMMER PICTURES:
Post a photo and be sure to include #DukeTimeOff on Twitter, Instagram or Facebook. Tell us what you're doing with your time away from work. Remember, use #DukeTimeOff so we see your snapshots on social media;
Post a photo and caption on the Working@Duke Facebook page: facebook.com/workingatduke;
Or, go to hr.duke.edu/DukeTimeOff2019 to upload your picture 
During the campaign, the Working@Duke editorial team will award Duke-themed beach chairs, towels, water bottles and frisbees from Duke University Stores. Grand prizes awarded at the end of the campaign include:
One overnight stay with breakfast for two at the JB Duke Hotel
Dinner for two at the Washington Duke Inn's Fairview Dining Room
Have a story idea or news to share? Share it with Working@Duke