Dog Photo Earns a Duke Time Off Prize
Submission entries near 400 so far in the campaign highlighting Duke's time off benefit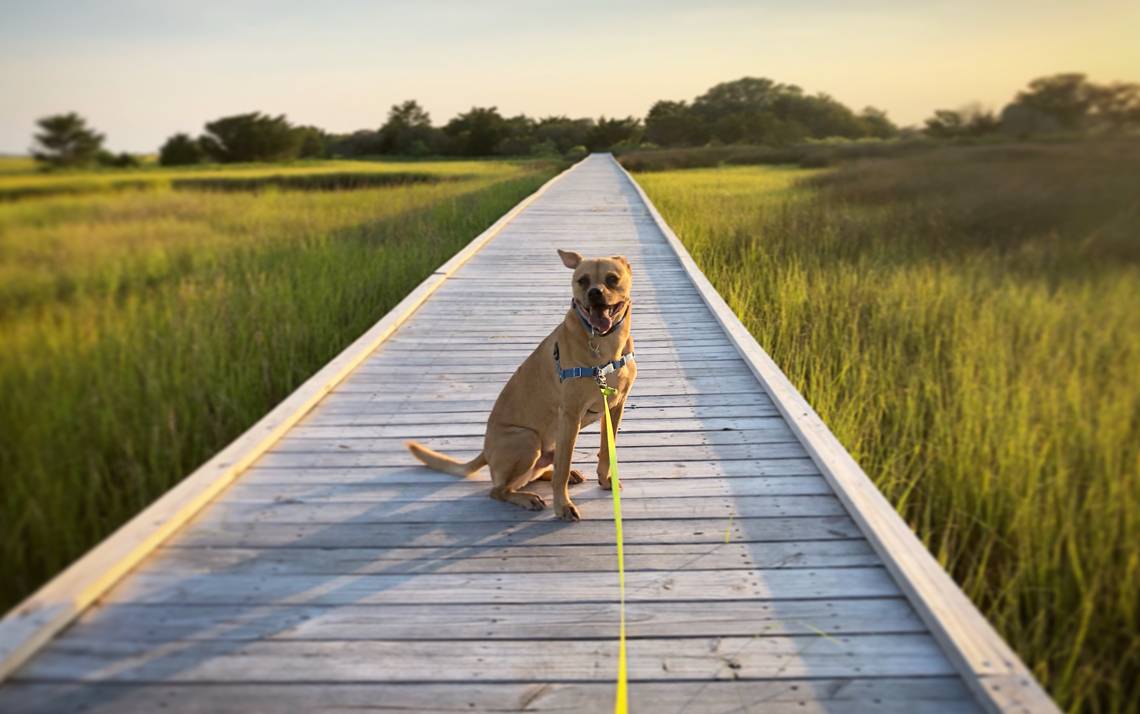 Andy Medlin's dog, Jackson, doesn't particularly like the beach, but he does enjoy all of the smells that come with the surroundings.
Medlin and his family took the 8-year-old Labrador mix for walks on hiking trails around Fort Fisher State Recreation Area during their week at Kure Beach.
"He likes sniffing all of the different marsh smells," said Medlin, community manager for marketing at the Fuqua School of Business. "We want to make sure he's having just as much fun on the family vacation."
Medlin is the third winner in the #DukeTimeOff photo campaign, which highlights the hobbies celebrations and summertime adventures of staff and faculty using Duke's time off benefit. His photo of Jackson earned him a Duke beach chair courtesy of Duke University Stores.
There's just under a month left for Duke employees to continue sharing their fun using #DukeTimeOff on social media or by submitting a photo here. Submissions with multiple photos uploaded to one social media post will be counted as one entry. The grand prizes from the Washington Duke Inn and JB Duke Hotel will be awarded at the end of the campaign in August.
To be eligible for prizes this year, photos must be taken between May 22, 2019 and Aug. 9, 2019 and shared by current University and Health System staff and faculty during the same time period. Staff and faculty have shared around 360 submissions so far.
Check out a few recent photos.

Regina McCallum joined her fiancé, Cory, and his 5-year-old daughter, Sophia, on a trip to North Myrtle Beach, South Carolina. McCallum, a talent acquisition sourcing analyst for Duke Nurse Recruitment, and Cory will get married in October.
"This vacation meant a lot," she said. "All of us could spend time together to prepare for our new lives as one."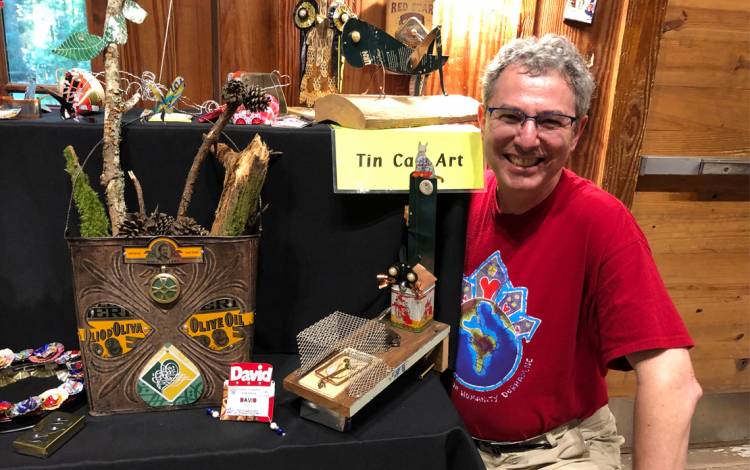 David Stein, a senior educational and PepsiCo program coordinator for the Duke-Durham Neighborhood Partnership, was ready for a break after a busy week managing the John Hope Franklin Young Scholars program. Stein and his wife traveled to the John C. Campbell Folk School in Brasstown, North Carolina, where he created sculptures from tin cans.
"I needed an opportunity to cut up, pound things and get snippy, all on tin of course," Stein said.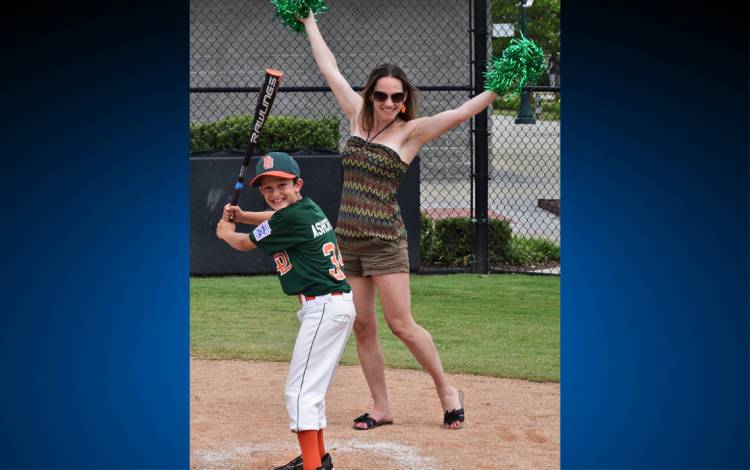 Kathleen Ashcraft, a regulatory coordinator for the Duke Cancer Institute, cheered on her 8-year-old son, Chad, during a baseball game. Chad was selected to play center field for the South Durham All-Star team during a game in Wilson.
"I used to be very stressed about missing work, but taking time off makes it possible to juggle a career and a family," Ashcraft said. "I'm very grateful that my manager encourages us to have that balance."
HOW TO SHARE YOUR 2019 SUMMER PICTURES:
Post a photo and be sure to include #DukeTimeOff on Twitter, Instagram or Facebook. Tell us what you're doing with your time away from work. Remember, use #DukeTimeOff so we see your snapshots on social media;
Post a photo and caption on the Working@Duke Facebook page: facebook.com/workingatduke;
Or, go to hr.duke.edu/DukeTimeOff2019 to upload your picture
During the campaign, the Working@Duke editorial team will award Duke-themed beach chairs, towels, water bottles and frisbees from Duke University Stores. Grand prizes awarded at the end of the campaign include:
One overnight stay with breakfast for two at the JB Duke Hotel
Dinner for two at the Washington Duke Inn's Fairview Dining Room
Have a story idea or news to share? Share it with Working@Duke